A part of Italy in the Pituba neighborhood
Spaces to eat well and have fun, inspired by Europe
Experience the flavors, colors and aromas of Italy without having to leave Salvador. Do you think it's impossible? Then, you need to visit Villa San Luigi, located in the Pituba neighborhood.
One of the gastronomic charms of the place is the Coffeetown unit at Villa San Luigi, which offers the differential and convenience of self-service. Focusing on the same quality of products and versatility in the menu at the Corredor da Vitória store, the place serves customers from 8:30 am to 9:30 pm, with options for the most different consumption occasions, such as breakfast and brunch, lunch and dinner, afternoon coffee and even the quickest happy hour after work. Among the highlights are the brunch trays, with constantly updated combinations, served from 8:30 am to 11:30 am, Monday through Friday.
Run by young chef Peu Mesquita, Pepo Restaurant is one of the good news that Salvador has got in the last year. The lean menu does not hide an Italian inspiration, but with creativity and without clichés, being an excellent contemporary option. Among the highlights is the Cotoletta with Gnocchi, a beef rib roasted for 12 hours, accompanied by potato gnocchi and tulha cheese fonduta.
La Bottega, on the other hand, is a wine bar with a unique menu of cocktails, offering varied options for those who want a moment of "dolce far niente". With glasses of wine from only R$18, the bar is committed to all types of audience, from those who want to spend little to those who don't limit themselves through the night. Among the highlights of the menu is the Tagliata do Sol with Fonduta de Grana Padano.
The shopping center has, in addition to the restaurants, a beachwear store – Mahi (@mahibeachwear). The Villa space recalls Italian architecture. It is an excellent place to take good photos to update social networks.
Service:
Villa San Luigi
Address: Amazonas St, 1111 – Pituba, Salvador – BA, 40387-360
More info: @villa.sanluigi
Coffeetown
Opening hours: every day from 8:30 am to 9:30 pm
More info: https://www.instagram.com/coffeetownsalvador/
Pepo Restaurant
Opening hours: Tuesday to Saturday, from 12 pm to 3 pm / 7 pm to 11:30 pm and Sunday, from 12 pm to 5 pm
More info: https://www.instagram.com/pepo.restaurante/
La Bottega
Opening hours: Wednesday, from 5:30 pm to 11 pm; Thursday, from 5:30 pm to midnight; Friday and Saturday from 5:30 pm to 1 am and Sunday from 5 pm to 10 pm
More info: https://www.instagram.com/labottegabar/
Mahi
Opening hours: Monday to Friday, from 10 am to 6 pm and Saturday from 10 am to 4 pm
More info: https://www.instagram.com/mahibeachwear/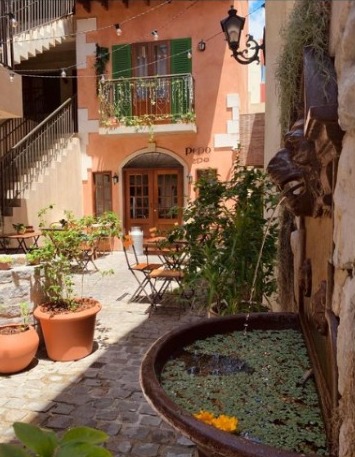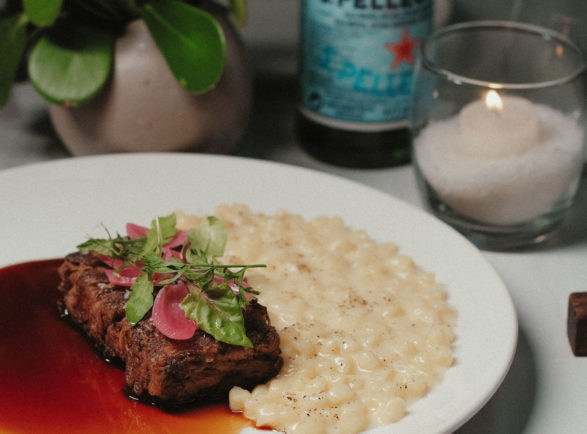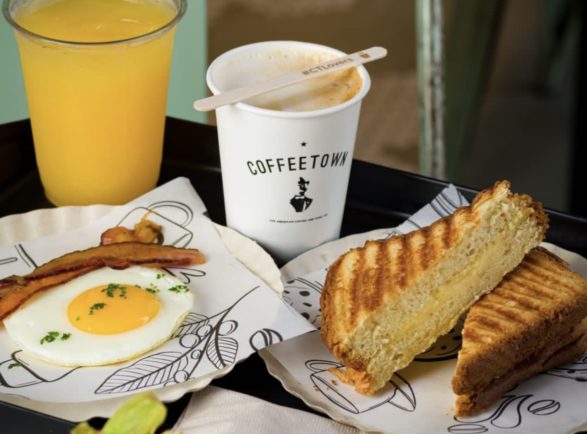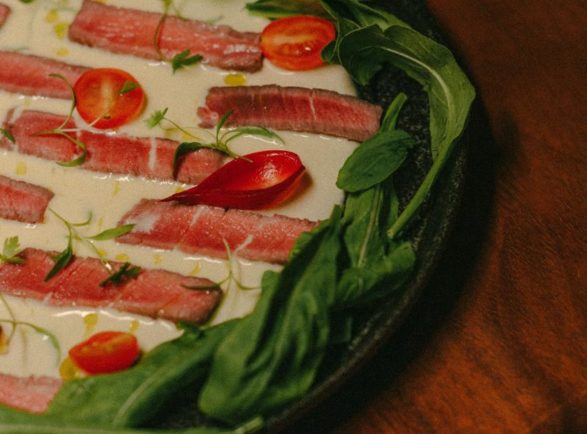 Villa San Luigi. Pituba. Salvador Bahia. Foto divulgação.