Swimming, functional exercise, kayak, Hawaiian canoe, stand up paddle and more …
With 50 kilometers of coastline, Salvador is lavish with nautical sports. Among the options, diving in the midst of shipwrecks, surfing and body boarding on Flamengo and Stella Maris beaches and kitesurfing and windsurfing in Porto da Barra, always with good winds. Due to the winds, the capital is home to many international regattas. The sidewalk promenades guarantee movement with people walking, running, cycling, skating and skateboarding on bike paths.
The beach of Porto da Barra has already been considered by foreign experts one of the most beautiful beaches in the world. And even in a small space, it is possible to find varied activities, from playing with a shuttlecock to futevôlei (volleyball played with feet), but the doubles of fresco ball are those that dominate the area. On the weekends, the competition for one centimeter of sand is great, making it difficult to practice sports.
The sports in the sand begin early, with the first rays of the sun. Many practitioners arrive at around 6:00 am and at 8:00 am they are leaving because they leave the beach straight to work. There it is easy to find groups taking swimming lessons, gymnastics workouts, kayak, Hawaiian canoe and stand up paddle. Other people take advantage of the crystal clear waters to cool off after sports on the bike path.
On the beaches of Barra – Porto and Farol – four editions of the Sou Verão Project have taken place. Encouraging the practice of sports and the promotion of physical activities in all ages, the project has attracted Bahians and tourists for a whole morning of leisure, fun on the beaches of Barra and also in São Tomé de Paripe, in the suburb Ferroviário de Salvador. With free offer of uppaddle stand, skates, longboard skateboard, football, frescobol and Hawaiian canoe, the last editions gathered more than 100 people in Barra and another 200 in Paripe.
We've prepared a perfect playlist for this experience. Listen now!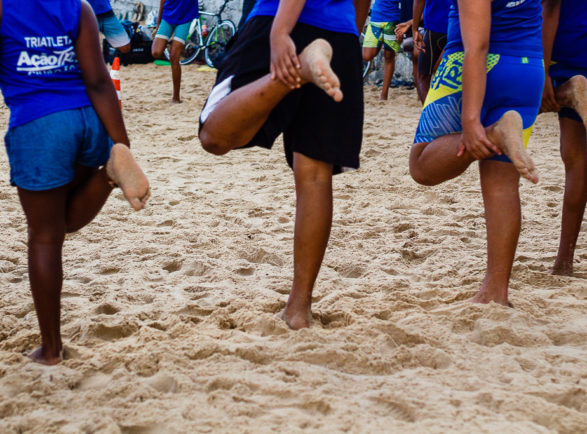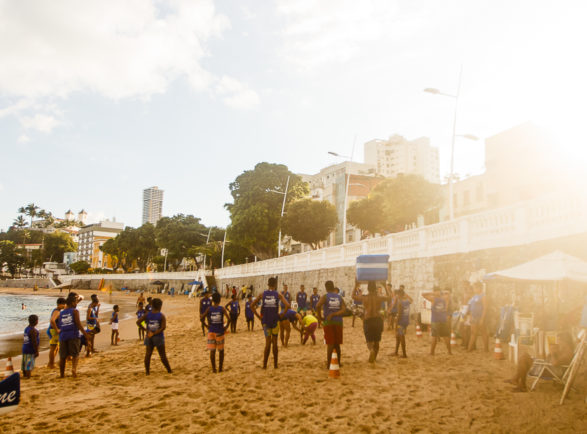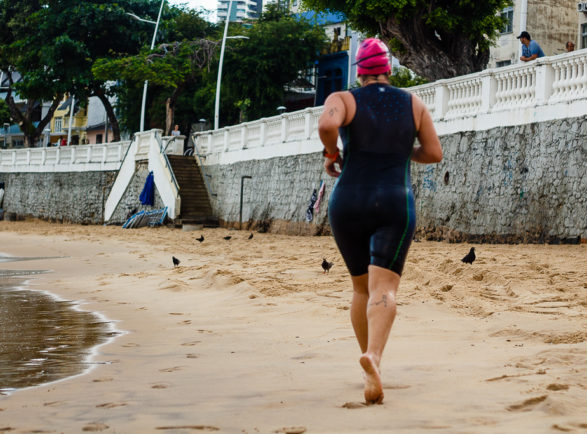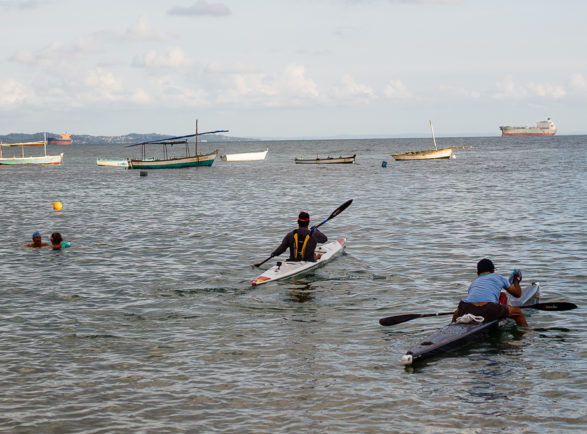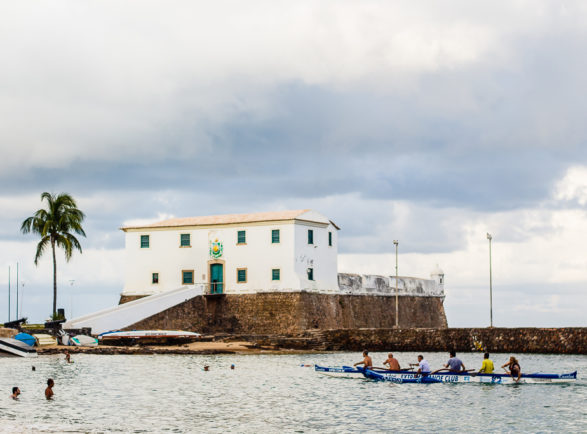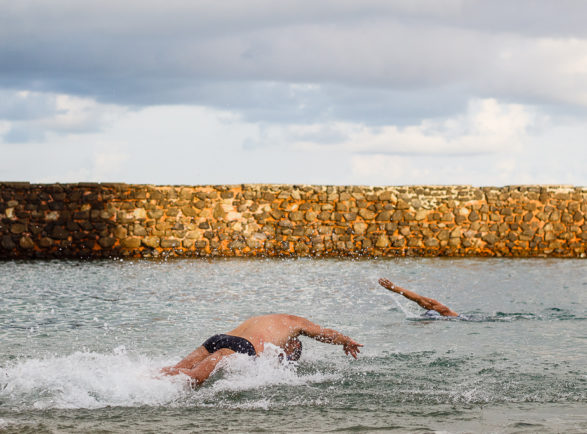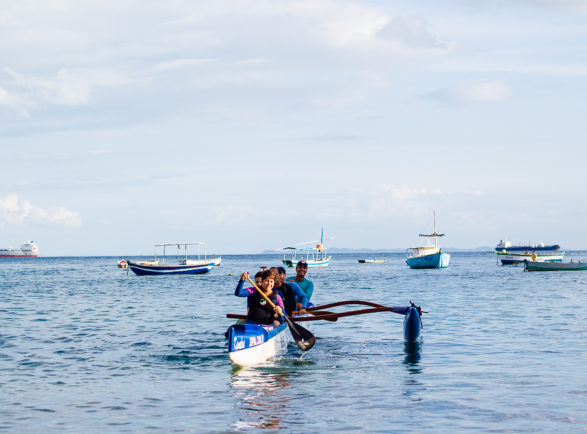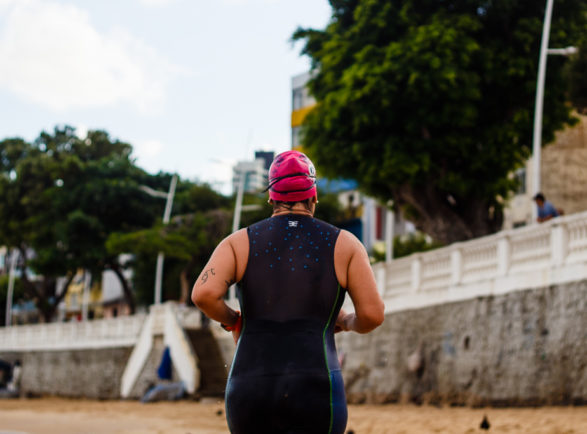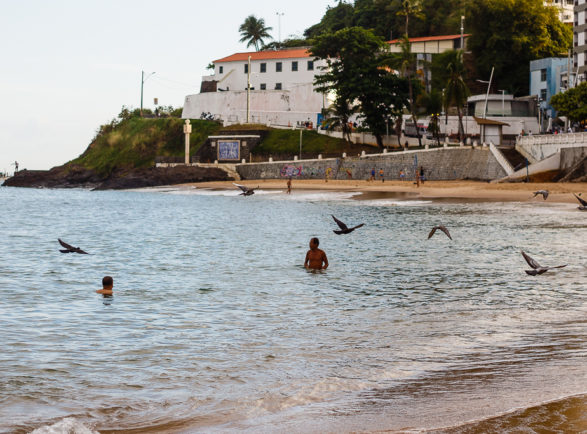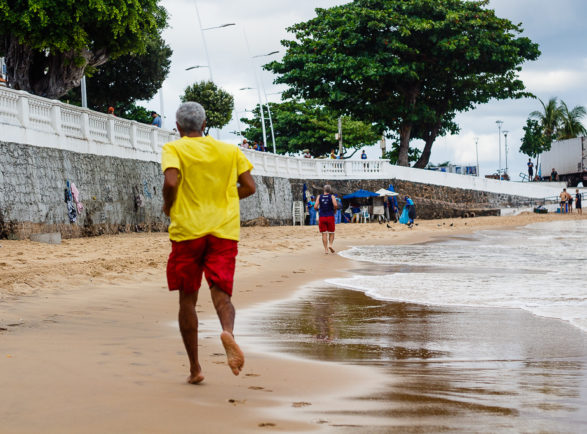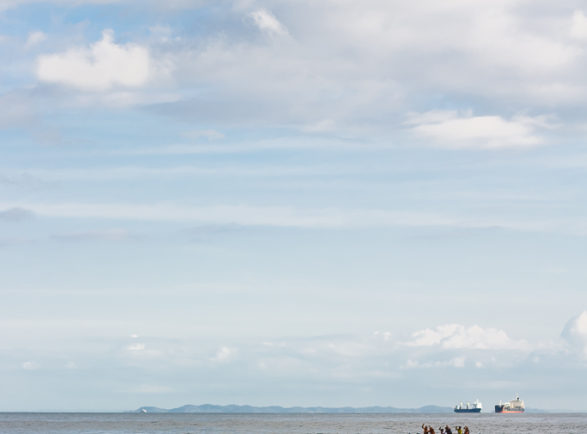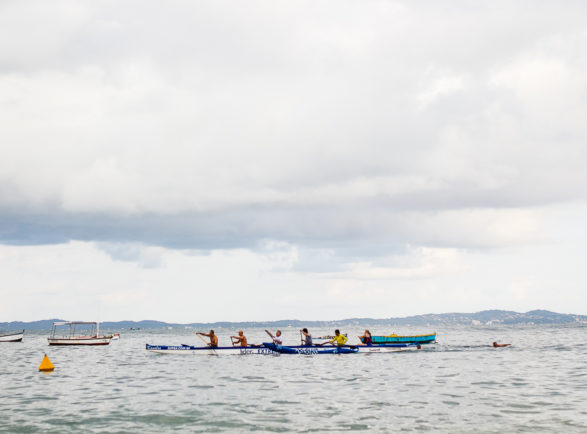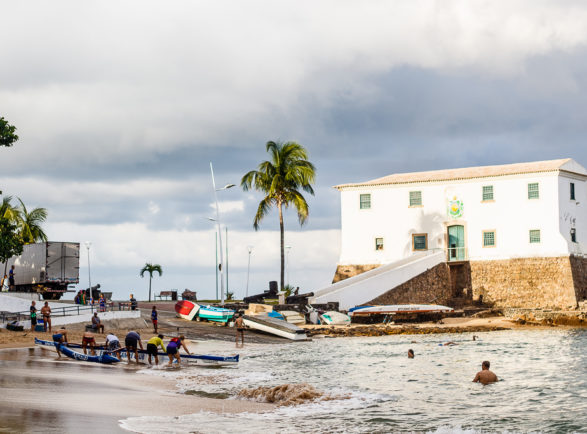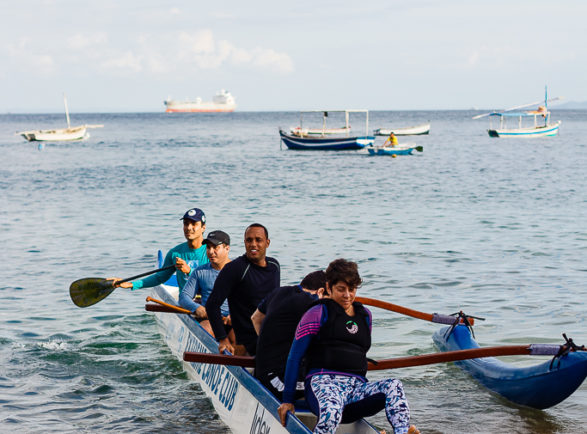 Esportes no Porto da Barra. Salvador Bahia. Foto Amanda Oliveira.