Of monumental exuberance
It was three years and eight months of restoration. But do you know how long it took to be built? E.I.G.H.T.E.E.N. Y.E.A.R.S! Yes, 18 years! With the building starting on 1657, this gem set in the heart of Pelourinho is back in the Bahian daily life and faith and everybody's else. The Cathedral is one of the most important sacred buildings of Colonial Brazil, testimony of history and Catholicism in the country.
Catedral Basílica de Salvador is home to the primate archbishop of Brazil and mother of all Brazilian Catholic churches. The 30 reliquary busts that have been restored are today, together with the two altars, the most important collections of Brazilian sacred art of the late 16th century.
The temple also has a valuable collection, with paintings by several seventeenth-century authors, rosewood furniture and various gold and silver sacred objects. The brilliance of the 13 gold-plated altars leaves the visitors open-mouthed. No less than 50,000 gold leaves, 5,000 silver leaves, and a lot, a lot of work were used. Go there!
The nave lining of this Cathedral is grand. The Latin symbol IHS means: Jesus Humanity Savior. It took 5 master carpenters working for 2 years in which they used 4 ships loaded with noble woods.
Curiosities
Under the high altar, under a marble tombstone, a staircase leading to an ancient catacomb was found. Inside one of the chapels, bones were discovered, including 13 human skulls. Original paintings on the walls and sacred pieces were also found, revealing paintings with images of time-darkened Jesuit saints and even glitter on the gold-plated areas. In the chapel of the Blessed Sacrament, another surprise: several elements with silver leaves – not a very common material – were recovered. These ones were covered by layers of repainting.
The high altar itself is one of the precious things that promise to delight the faithful and visitors. Two sliding doors that guard the Crucified Christ, an image that has always been apparent in the church, were found. Still on the high altar, a huge puzzle. A panel of artwork was completely dismantled. This one is still in recovery.
III Governor General of Brazil, Mem de Sá was buried on the cruise of this same church. The tomb is still today in front of the Altar-Mor chapel. The two bells that came from Portugal were silent for over 50 years. They were reactivated this year, 2019, and now play every day at 12pm and 6pm.
Another 30 reliquary busts of the Virgin and Holy Martyrs return to the church after more than 15 years under the Museum of Sacred Art custody, which has now restored them. The golden elements, used in many parts of the temple, were recovered with gold leaves imported from Florence, Italy.
The work also allowed the Basilica of Salvador to be renewed, with the installation of modern sound equipment, fire prevention and fighting system and property security. All of this work was done by a multidisciplinary team of over 120 professionals, which mixed the use of traditional and contemporary techniques and materials.
Service
Catedral Basílica de Salvador
Location: Largo Terreiro de Jesus, Pelourinho – Salvador / BA
Opening hours: Monday to Saturday from 9am to 5pm. On Sundays, from 1pm to 5pm.
Price: R$ 5,00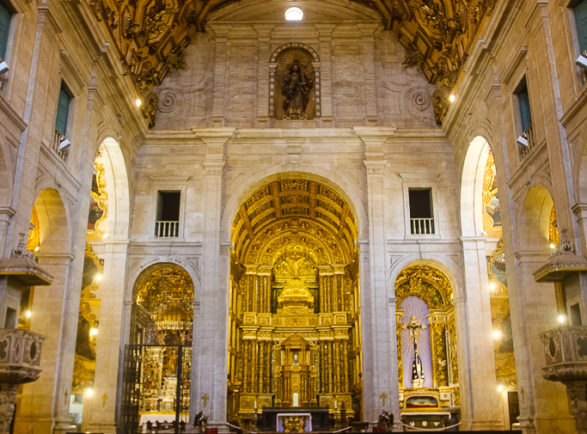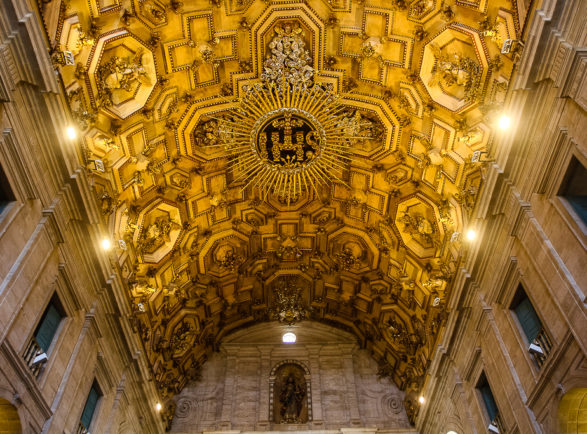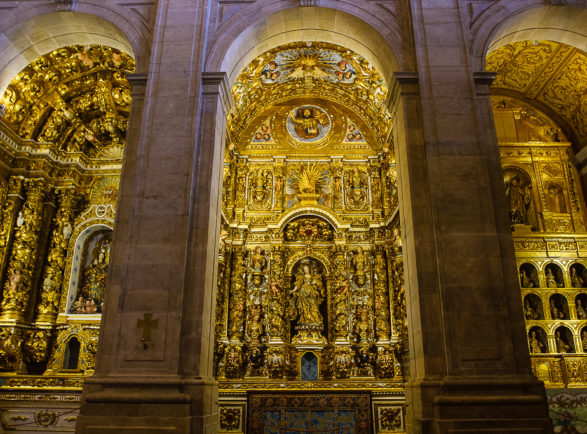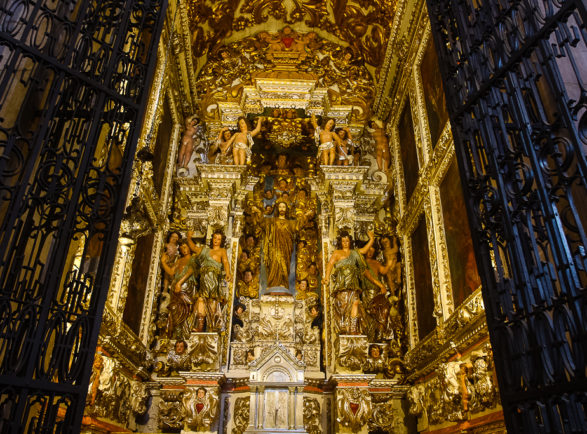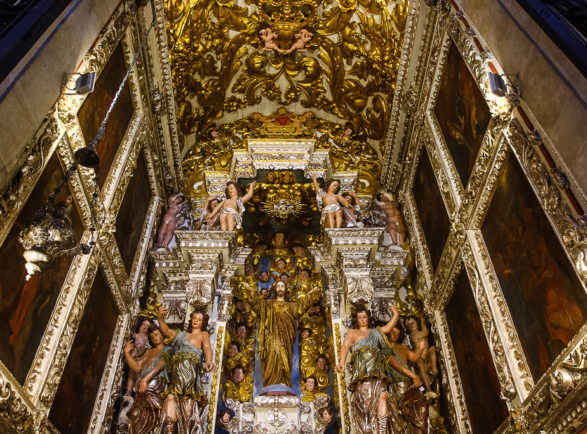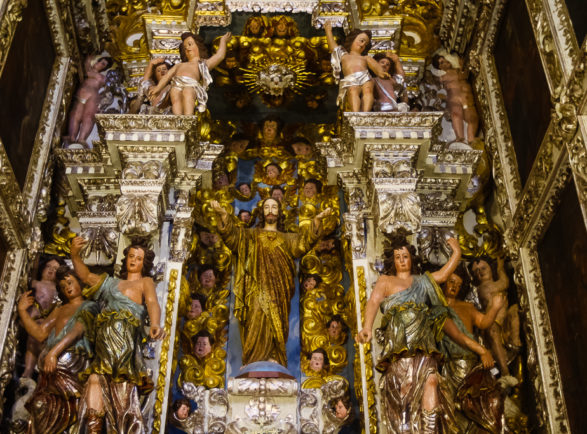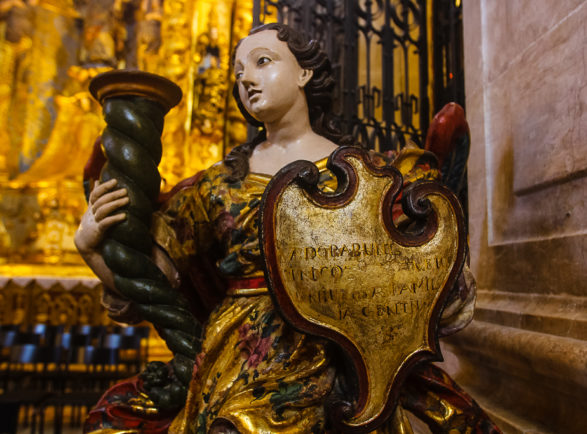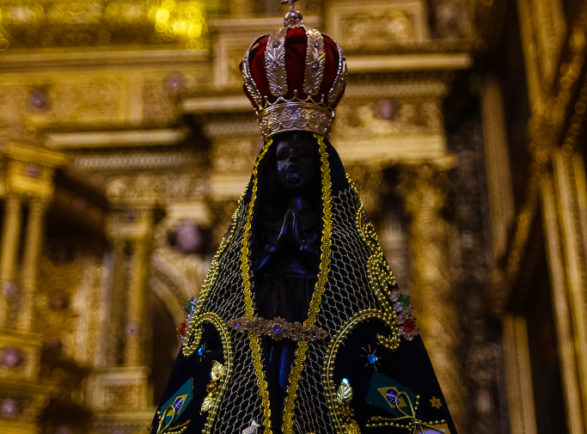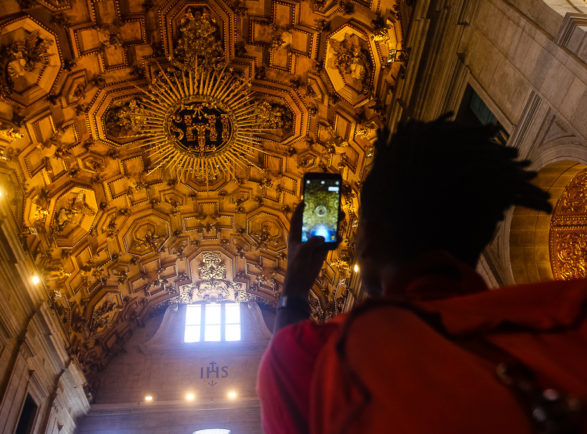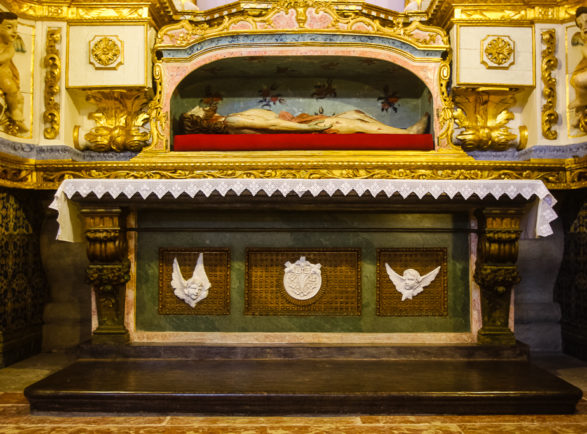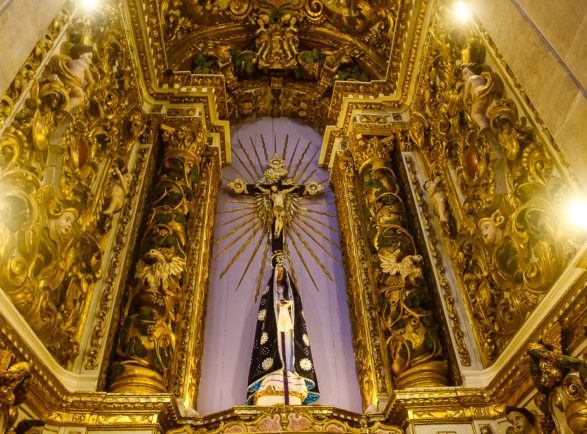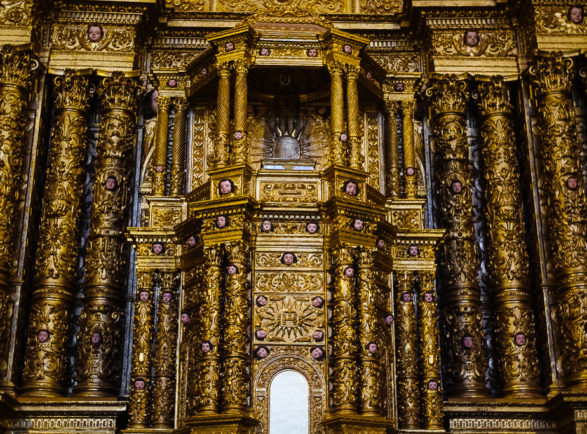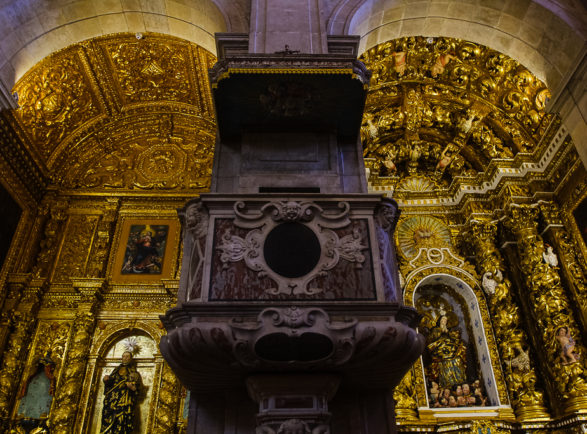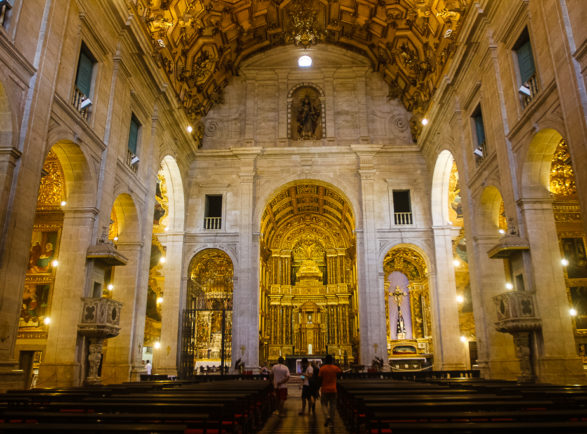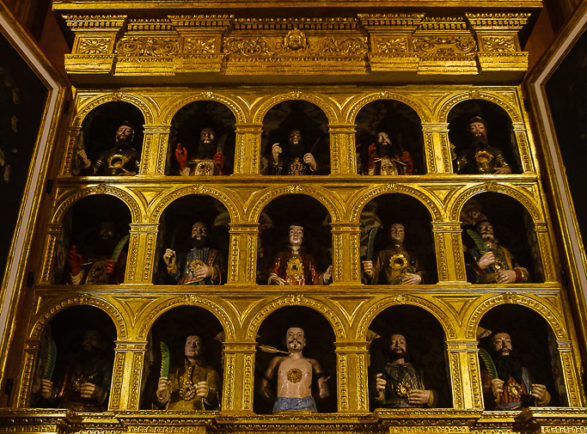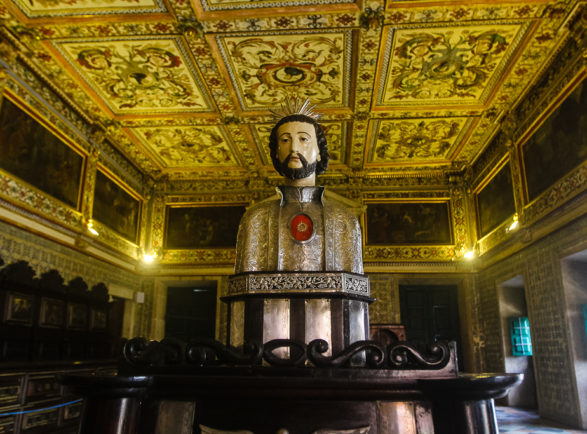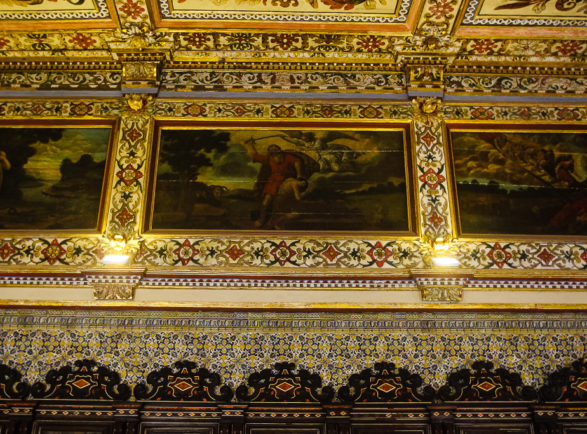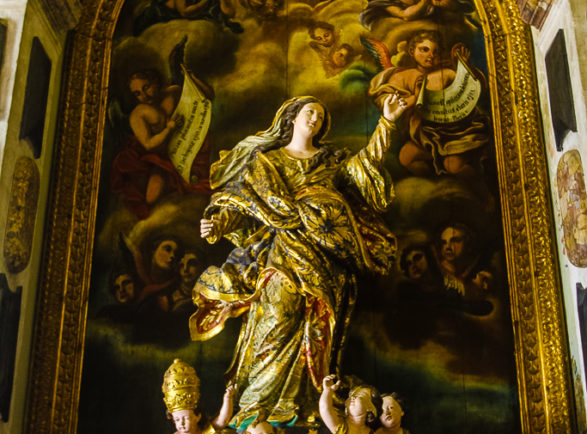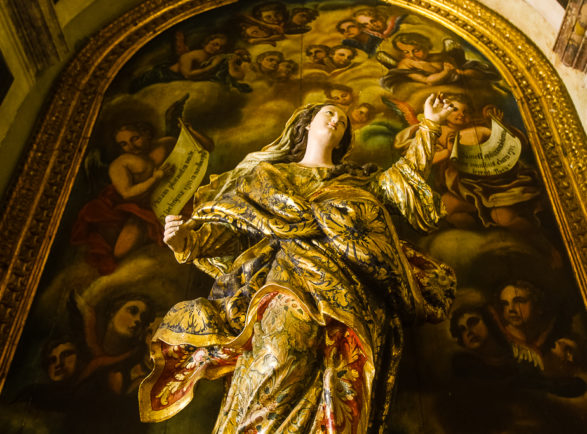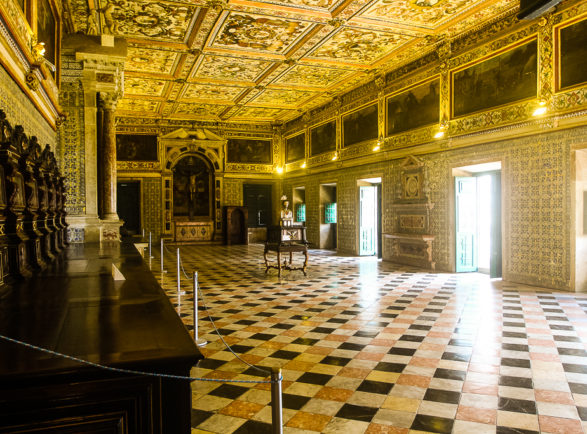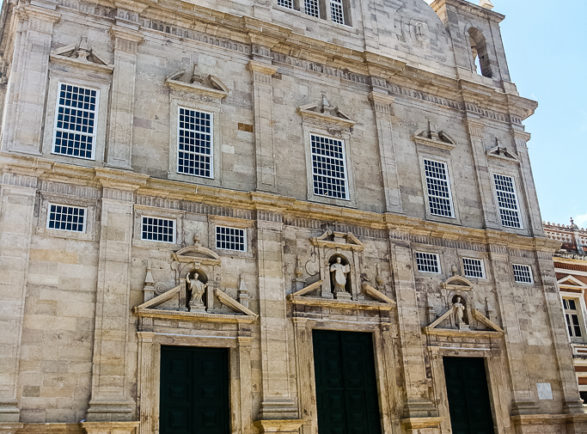 Catedral Basílica Pelourinho. Salvador. Bahia. Foto: Amanda Oliveira.
1
2
3
4
5
6
7
8
9
10
11
12
13
14
15
16
17
18
19
20
21
21