An oceanfront water club
Beach Club Salvador is the city's first beachfront establishment with swimming pools and toys, integrating the water club with the beach. Perfect for the whole family, it has excellent oceanfront tables and gazebos for 1200 adults and 230 children with bracelets*. It is a great place to spend a family day on weekends and holidays and it's 3 kilometers from Salvador's new Convention Center.
With high safety standards, the place offers a real complex of possibilities, both for those who want to play with children all day and for those who want to relax. It has a Dry Park with wooden toys and foot in the sand for children from 06 to 14 years old, a children's pool for children from 0 to 06 years old, and another one that goes from 06 to 14 years old. In the main pool, a children's toy imported from the United States makes the kids very happy. The larger area has a capacity of 80 people and there is a reserved pool with a capacity of 30 adults, protected by lifeguards to ensure the safety of children.
There are animators (for recreation) and official lifeguards (from the state government) every day. For convenience, there are lockers** to ensure the organization and security of your belongings, so you can leave your things while walking on the beach, relaxing or taking that dip in the sea, for example. Soon there will be a store where you can find sunscreens, beach clothes, and products with the logo of the place for those who want a souvenir such as towels and plastic bottles.
The pools and water toys are the main attractions. The children can be free, playing in this super safe environment. A bracelet allows free traffic between the beach and the club. For those who prefer to stay on the beach, Beach Club Salvador offers food and drink services by the sea, where you can sit at one of the 10 tables available with umbrellas, and there is also an exclusive baiana de acarajé in this area.
The water club is from Boteco do Caranguejo chain, which has 7 units in Salvador and 2 in Lauro de Freitas, neighboring city. This guarantees that you have great options among snacks, main courses, always cold beer and drinks. There are two areas with structure for live music, and the whole space has ambient sound. During the summer, you can wait for big parties with the group "Troupe Dance", which doesn't leave anyone standing still. For all that, Beach Club Salvador has already become the right stop for visitors coming from ships.
An equipment developed for families.
The water park's "School Project" has already hosted students from the Pan American School, for example, to spend the day at the Beach Club during the week. There is also the "Holiday Club" where, during school holidays, children and teenagers attend the club on weekdays as a "seafront holiday camp". They spend the day from 9am to 5pm, doing recreation, playing, interacting, and having lunch on site.
Service
Beach Club Salvador
Beach Club Salvador is in full swing! An entrance fee of R$ 10.00 is charged. There is a fee of R$ 50.00 for pool maintenance, which gives the right to receive a bracelet to spend the day in the place with free traffic between the pools and the beach. Those who choose to use the pools, are exempt from the R$10.
The lockers** have a fee of R$ 10.00. You leave a deposit of R$ 20.00 to use all day and when you return the key you get R$ 10.00 back.
Opening Hours: Every day from 9:00 a.m. to 8:30 p.m. (until the last customer). The pools close at 5:00 p.m.
Phone #: 71 3363-5151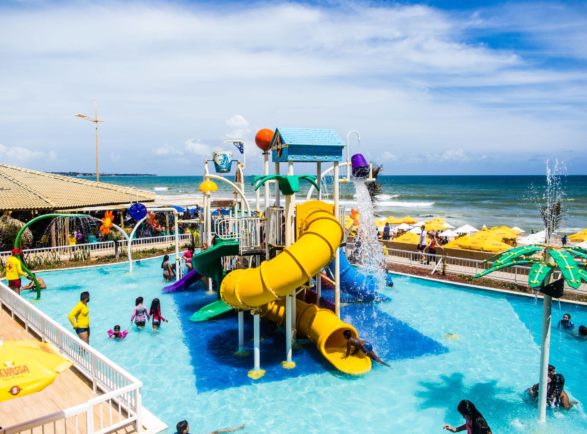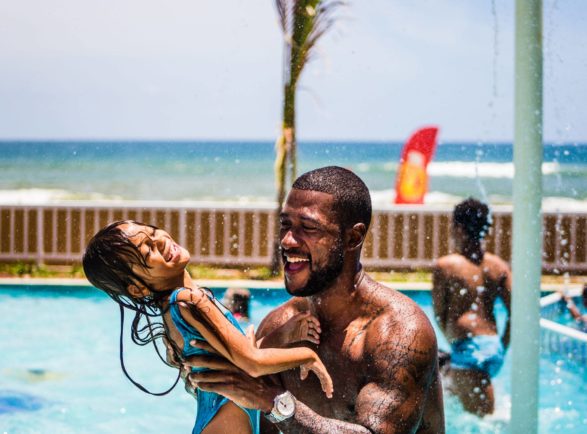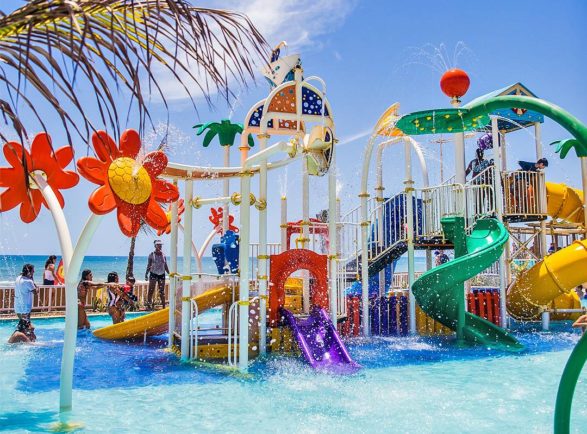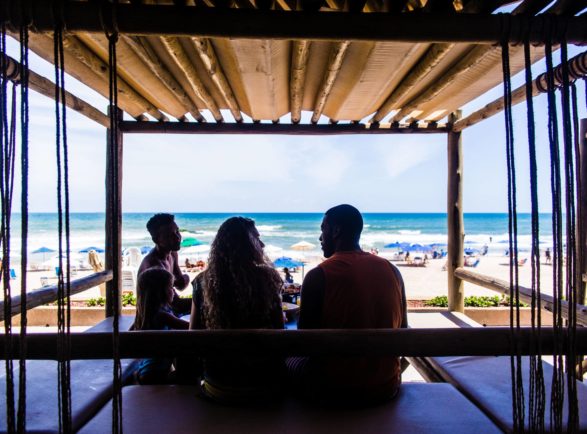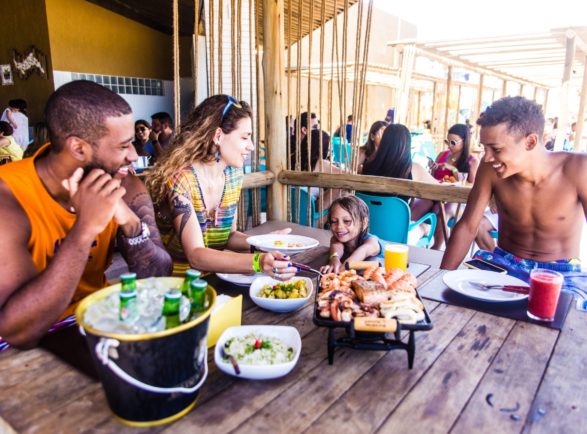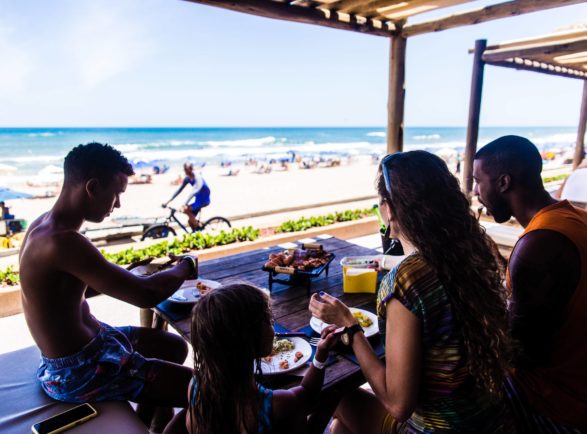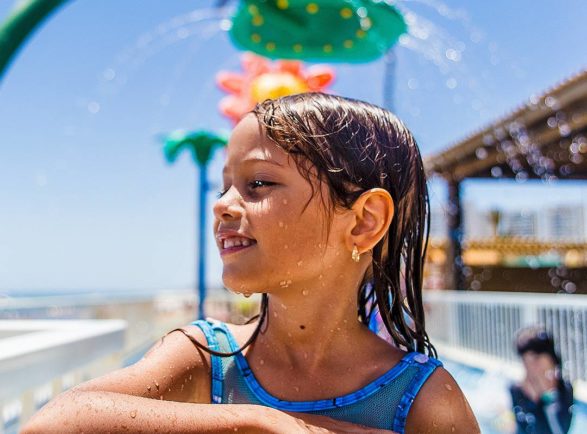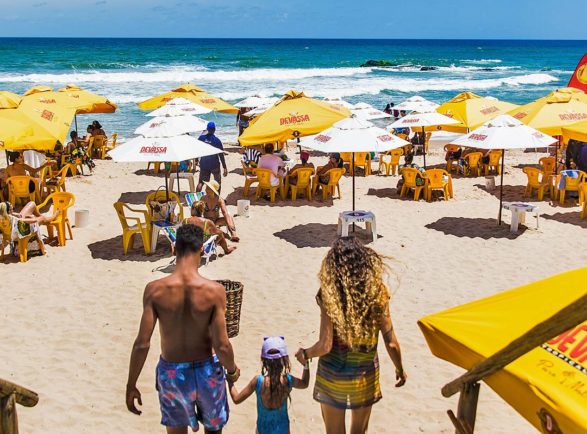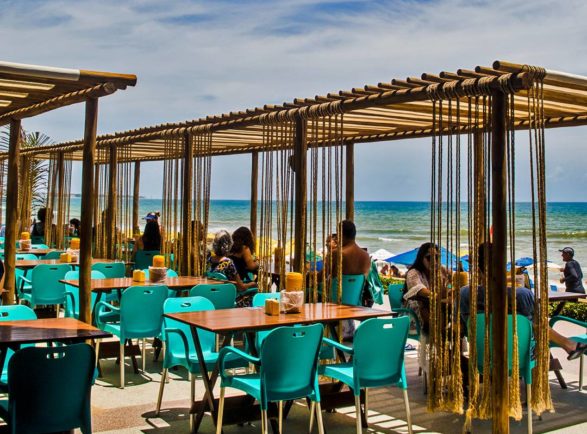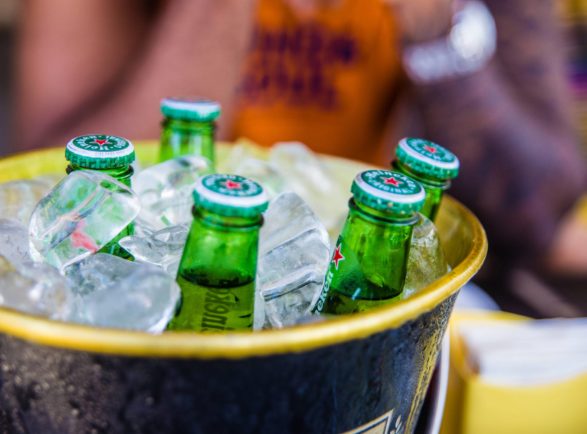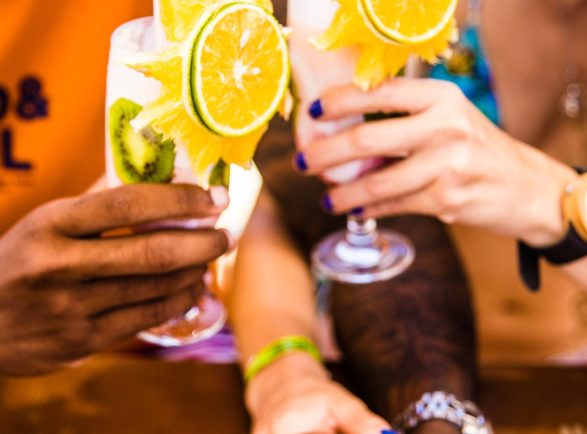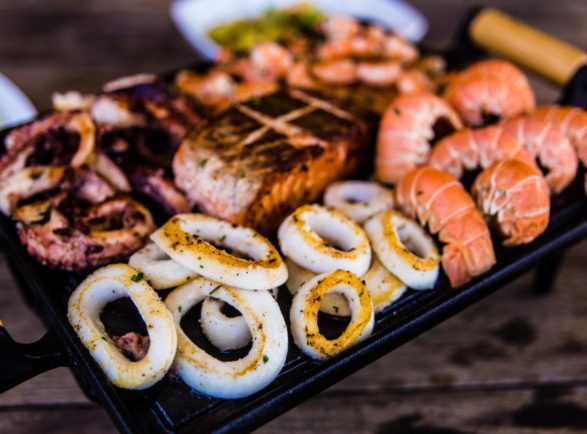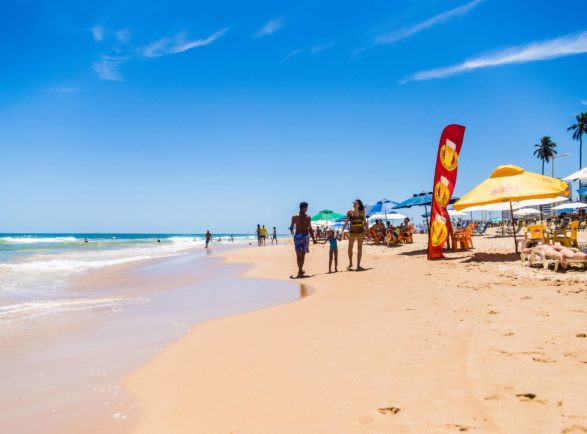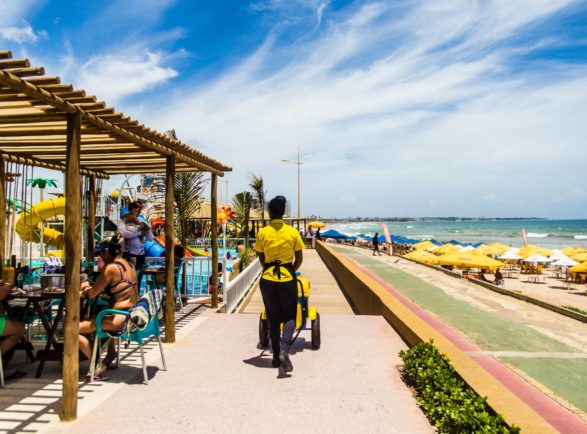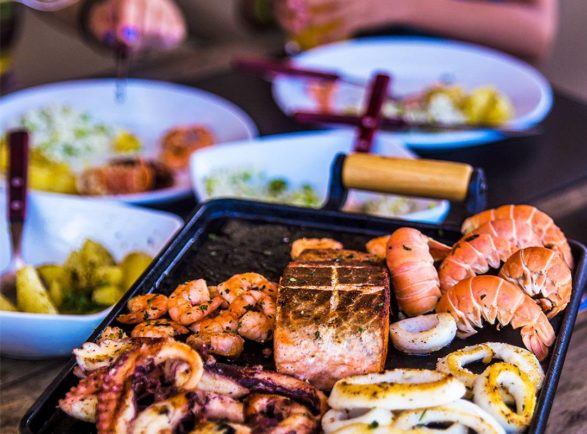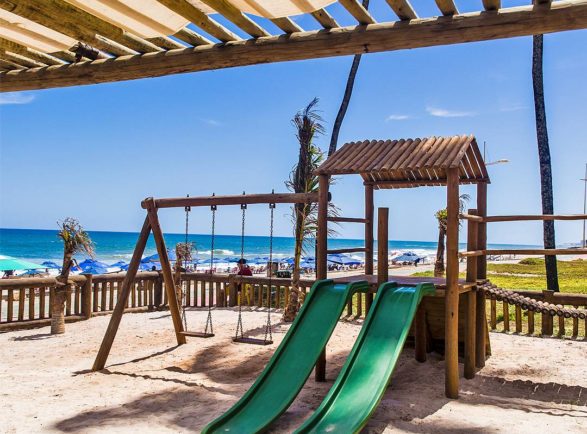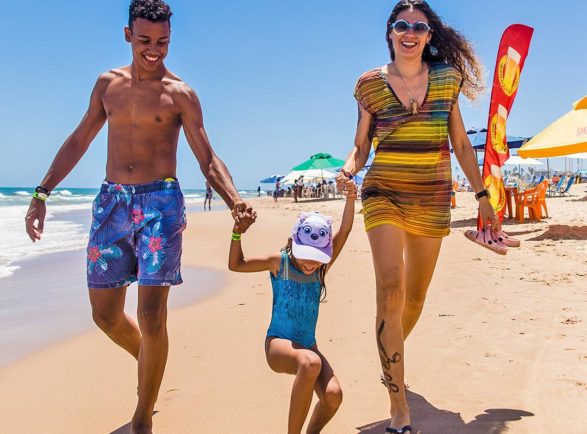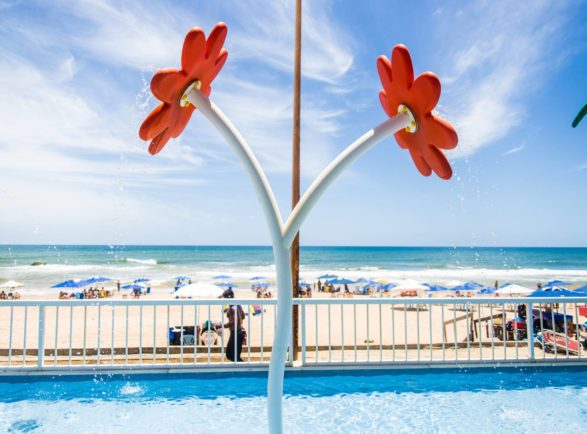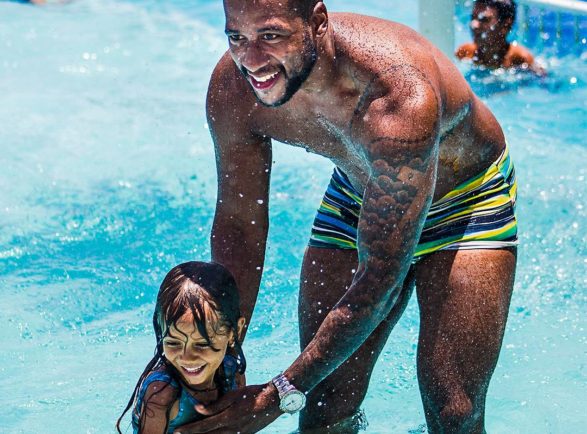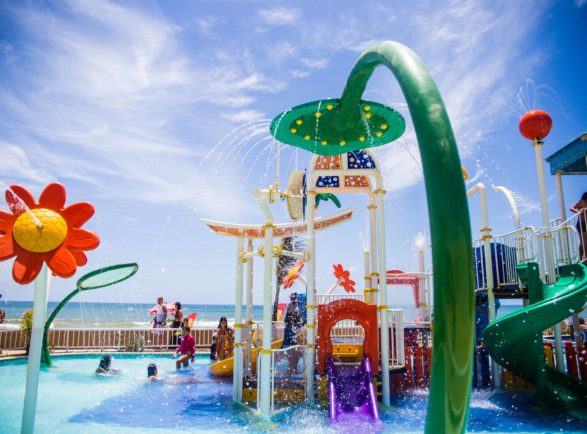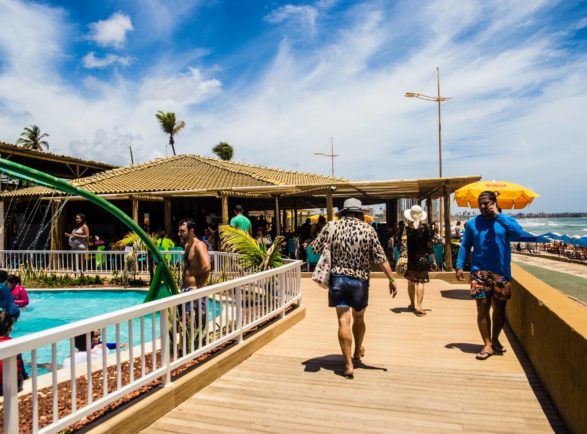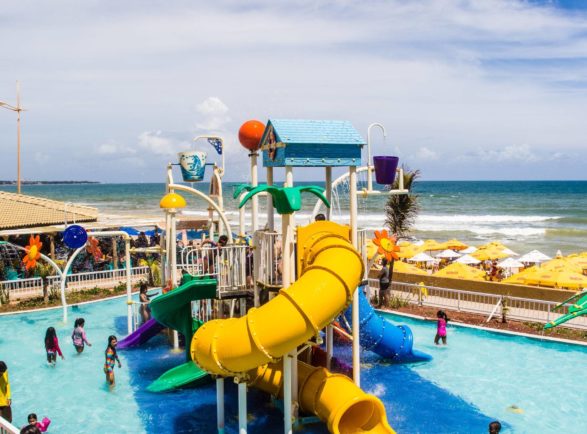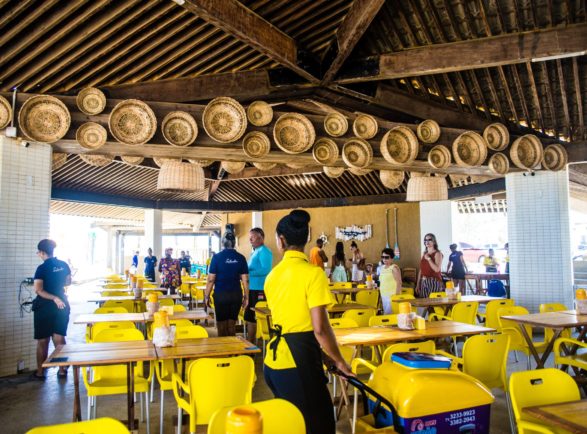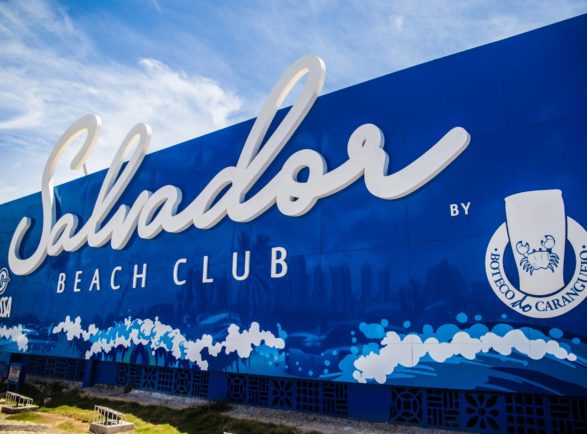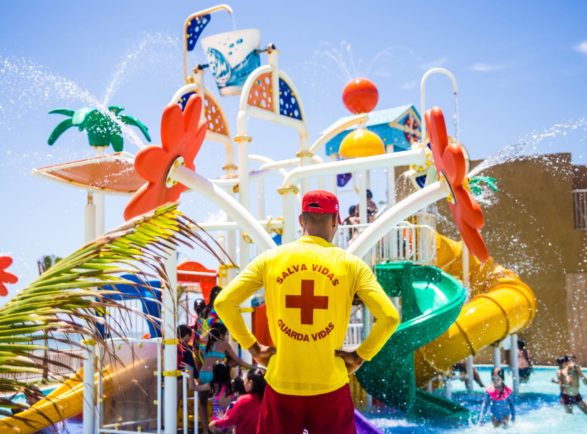 Salvador Beach Club. Patamares, Salvador, Bahia. Foto: Amanda Oliveira.
1
2
3
4
5
6
7
8
9
10
11
12
13
14
15
16
17
18
19
20
21
22
23
24
25
25