One of the best Italian food hotspots in the city
A contemporary restaurant for those who want comfort and tasty food
No article, friend comments, company release or Instagram post will be complete enough to explain the experience of eating at Pasta em Casa. If we wanted to explain like in a recipe, it would be 3 cups of handmade food, 1 bowl of good taste, 3 generous spoons of excellent service, a welcoming environment to sprinkle the countertop and "voilá"! Added to this you'll find the charism of Valeska Calazans, from Minas Gerais, which makes you feel at home with only a smile, accompanied by the professionalism of Celso Vieira, from São Paulo, who heads the team of cooks.
Companions in business and personal life, Valeska and Celso make Pasta em Casa an extension of their home and live surrounded by friends, bringing to the table the best of Italian cuisine in the city. If you choose to go for lunch, our suggestion is to start with fresh bruschetta on the house bread before the main course. Continue with the unbeatable island of pasta, where you can freely repeat three varieties with or without meat. The darling pasta is the green buffalo mozzarella ravioli in fresh tomato sauce.
"There are things that are inventive at Pasta em Casa, but we are an Italian house. I make classic Italian food and we create some things, like ravioli fillings. But the ravioli with spinach dough and mozzarella filling has been made in Italy for more than 200 years. It is a 'root' dish of Bologna's Italian cuisine", explains Celso Vieira.
For dinner, bet on filet with mushroom sauce and gorgonzola risotto or Gnocchi stuffed with oxtail and rôti sauce. To complement, pair your meal with one of the wines from the house's great list. Then just let the energy flow and enjoy the moment. The environment is air-conditioned, has a good soundtrack and you will want to stay and stay and stay…
Grocery, Pasta em Casa and the Forneria
It all started there in 2012, with an Italian rotisserie, where people could buy products made there, all handmade, and take it home and freeze. Today, they have expanded to a Grocery Store, Bakery, Restaurant and Forneria, they were already elected as the best Italian in the 2018/2019 edition of the VEJA Comer & Beber Salvador award, which elects the best tables in the city, and you can always expect other news: there is no lack of creativity and love for what they do.
"Pasta em Casa and the Forneria have become a point for a whole day. Vegan options and quick lunches are entering the menu. In the summer of 2020, we started with a happy hour with sandwiches, entrees, a menu all designed by Celso to harmonize with a sparkling wine", tells Valeska, proudly.
Grocery & Bakery
Located on the ground floor, with super charming tables on the street, is the Grocery Store of Pasta em Casa, with artisan breads, frozen pasta, coffees, cakes and the place also houses a collection of products called "Garimpo Pasta em Casa". Curated by Valeska Calazans – who, by the way, worked for years in the fashion world – they have a selection of items from small producers, without preservatives, as well as treats like aromatized candles, tablecloths, grocery shopping bags and rag dolls.
"I bring handmade things from Mexico, Ilha Bela, Rio de Janeiro, São Paulo. They are small communities, always inland, coming from a social project", says Valeska.
Among the products you can consume there or take home, is Limoncello Pasta em Casa, a drink made with the best grain alcohol, the best and freshest Sicilian lemons, and that takes seventy days to cure. It is spectacular.
The place is a paradise for goodies. Be sure to try the Tuscan apple pie with spices, coconut crustata with lemon and also the ginger with lemon one. Another delight is the walnut sponge cake: a recipe from Celso's grandmother who used to make cakes for family parties and weddings.
Our tip is to go for breakfast as well, which is open on Saturdays and Sundays, from 9 am to 11:30 am. A great option are the trays made up of a fruit salad, a scrambled egg with bread on the plate, a hot drink based on coffee and a juice. The "naturish" tray, on the other hand, exchanges the egg for cottage cheese or fresh cheese with bread. There are also crostones, which are open sandwiches. One is the vegetarian, with cream cheese, avocado, tomato and pesto sauce. The other is a smoked salmon crostone in a brioche, which is a sweet bread, and fresh curd. The breads are all made in front of you, in a kitchen with glass walls.
To drink, the refreshing Italian sodas are the best choice. There are ginger, lemon and hibiscus sodas. Soda is a natural soft drink, one of the Italian classics made from syrup of some essence produced in the house, completed with sparkling water and ice. There is also lassi, which is an aromatized yogurt, orange blossom water and cardamom.
The Forneria of Pasta em Casa
The last to be "born" was the Forneria, which opened its doors in 2016, in the annex to Pasta em Casa. Before, it was being planned to be an area for events, fraternities, a gourmet club. It turned out that the desire to gather people around a good meal was in its DNA. Large tables, the right light and a beautiful bar counter make it the perfect place for socializing.
The center of attention is a large wood oven from which the entire menu was prepared and, thus, almost all the dishes go through the fire. From the wood oven pizzas and some dishes come out. The place offers a very differentiated pizza, with a compact dough and a lot of flavor.
"The desire was to do something very Italian, that would please the palate here. The result is a pizza with a robust dough made with Italian flour, with a very crunchy thick edge and a generous topping, where a family or a group can eat and be satisfied", says Celso.
Most of the dishes, on the other hand, are designed to be made in the fire, such as panines, provoleta, pepperoni bread, fillet au gratin, which goes in an iron pot, with sun-dried meat, which passes through the oven before slicing and, also, kid meat, which is finished in firewood.
The neat counter bar is something else! From there, superb drinks come out, elaborated with the luxurious assistance of Márcio Silva, an award-winning Bartender from the Guilhotina bar (SP). It brings together personalized combinations, where all the bases are made in the house, with great care about the ingredients used. Drinks are made with local ingredients, valuing the things produced here, such as ginger, fresh cashew, gherkin and biribiri, the latter two being used to perfume gin and tonic.
If you like drinks, get to know Yemangin: gin with lime juice, spice syrup, green apple and basil leaves, and also Lampone: red vermouth, Aperol, Campari, raspberry, hibiscus syrup and dry sparkling wine. And look how cool: the ice machine came from Japan, indicated by Márcio Silva, and makes a very compact ice that doesn't become whitish and takes longer to melt, not making the drink get watery. Such care is reflected in the quality of everything served in Forneria.
The decoration consists of works of art and photographs, functioning as a rotating gallery. There have already been works by professional photographers, as well as an exhibition of photos taken by customers on their cell phones.
"There are parallel profiles that go to Pasta: a family profile for lunch, very Italian. We tried to infuse this kind of spirit in the house and we did it. At night, everything is very romantic. There are also groups of friends, meetings", says Celso.
To top it off, order the dulce de leche cheesecake with salt flower and almond flakes. Let's end here, with not enough words to describe your future new addiction.
Service
Pasta em Casa (Grocery, Bakery, Restaurant and Forneria)
Instagram: @pastaemcasa
Address: Rua Professora Almerinda Dutra 67, Rio Vermelho
Opening hour
Lunch: Monday to Friday, from 12pm to 3:30 pm. Saturday and Sunday, lunch until 5pm.
Dinner at Pasta: Tuesday to Sunday, from 7 pm to 11:30 pm.
The grocery store is open daily until 7 pm.
Breakfast at Padoca: Saturdays and Sundays, from 9am to 11:30 am.
Phone #: (71) 3334-7232
Parking: Valet service available. The street is quiet, with plenty of parking spaces around.
Accessibility: the grocery store is on the ground floor, tables with easy access and traditional height. For the Restaurant and Forneria there is only access by stairs, there is no elevator. Restaurant with little circulation for wheelchairs.
Important: stay tuned to their social networks. In addition, they love parties and make a grand celebration during the spring. San Gennaro Party has already entered the city's calendar, celebrating Italian cuisine at a free event in Rio Vermelho. Unmissable!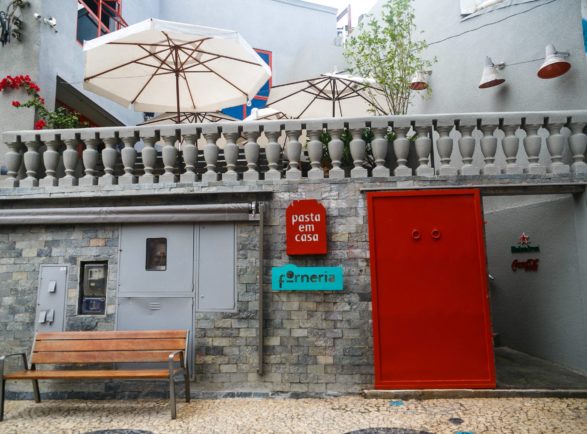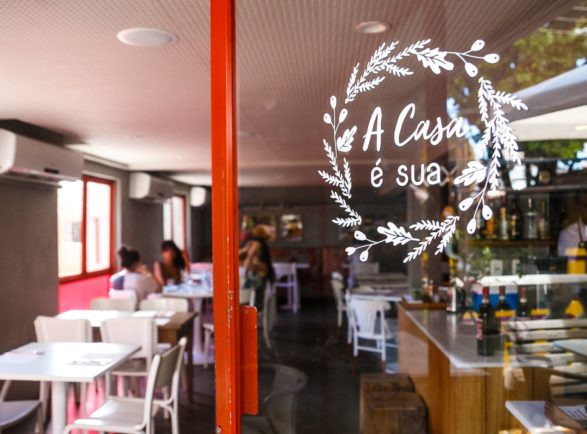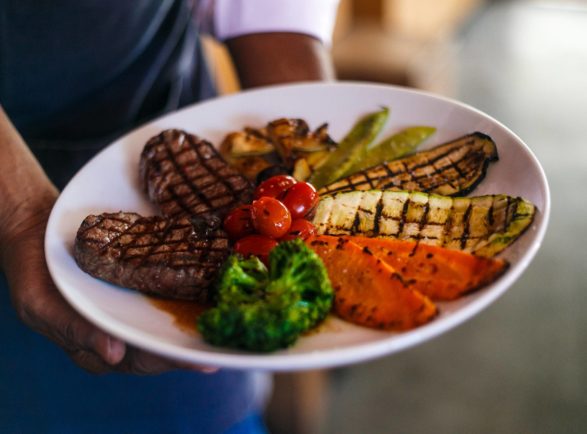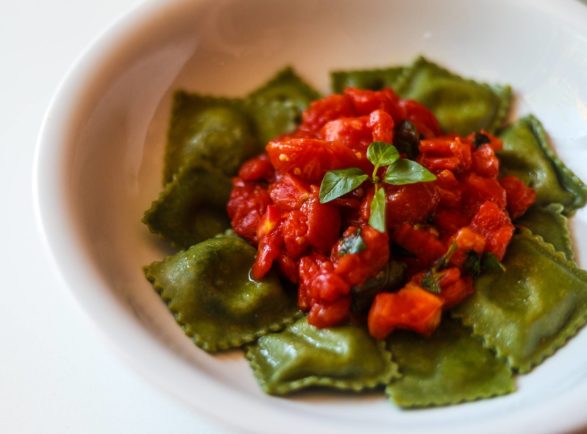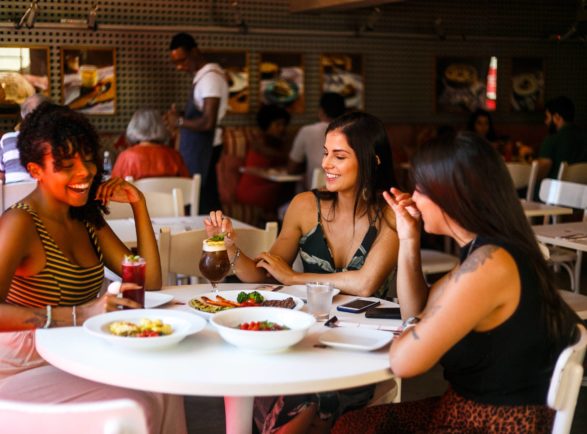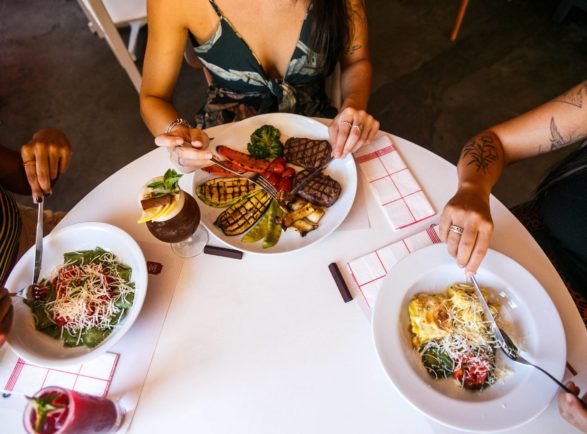 Forneria do Pasta em Casa Rio Vermelho, Salvador, Bahia. Foto: Amanda Oliveira.
1
2
3
4
5
6
7
8
9
10
11
12
13
14
15
16
17
18
19
20
21
22
23
24
25
26
26