Free sports and leisure park in Salvador
A perfect space for those who like to take the kids to play and even for the most radical adventures
With 85 thousand square meters (the equivalent of 12 soccer fields), Parque dos Ventos de Salvador offers 14 leisure options and sports spaces, including those for professional athletes. The space adds even more value to the coast of Salvador. The park faces the sea and both equipment and toys are designed for people of all ages.
The idea is for it to function as a sports center aimed at both professional and amateur athletes. One of the highlights of the equipment is the ten-meter-high structure for abseiling and climbing activities. The park also has a skate street, which composition simulates street obstacles such as stairs, ramps and handrails. It also has a three-kilometer bike path, in addition to a pump track – a continuous circuit cycling track with speed-bumps, rounded earth hills, slightly inclined curves and a place intended exclusively for the practice of parkour.
The equipment also includes a playground that has adapted toys for children with disabilities, standing basketball hoops, a volleyball court, an area for contemplation and picnic, amphitheater with capacity between 100 to 150 people, four small hills connected by bridges laminated wood and metal structure, natural slides, kiosks, a rollerblading area, broad sidewalks and toilets. Not to mention the large parking lot with 150 spaces, concierge and first aid room.
The park is on the edge of Boca do Rio, in the stretch that was previously occupied by the so-called Aeroclube, making full use of that area. It is very close to the new Convention Center, has a permanent presence of the Municipal Civil Guard (GCM) and 24-hour video surveillance, as well as LED lighting.
Services
Parque dos Ventos
Avenida Otávio Mangabeira, no number – Boca do Rio, Salvador – BA, 41706-690
Free / Public area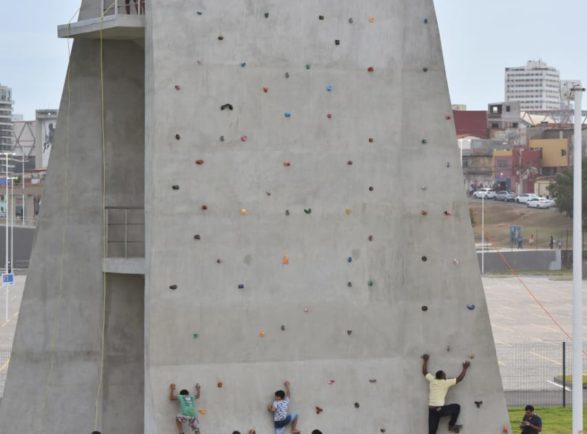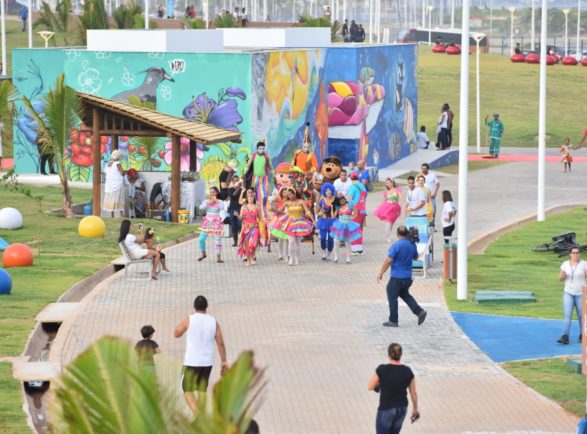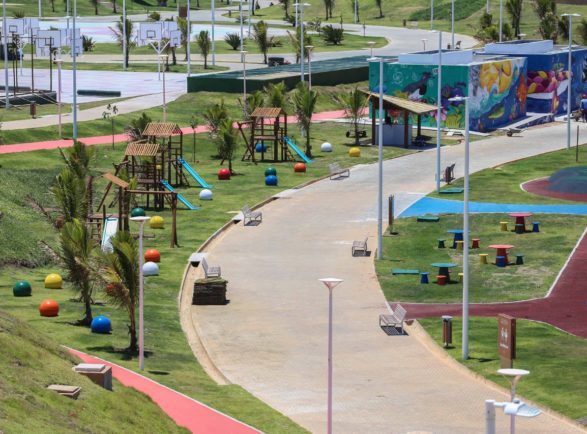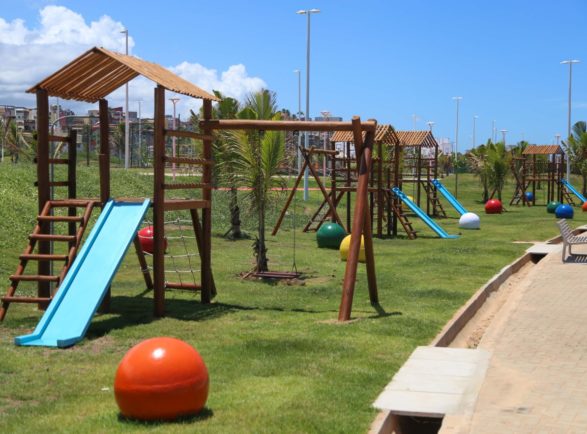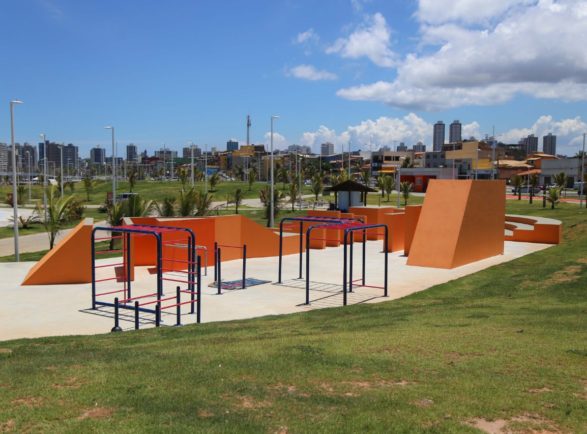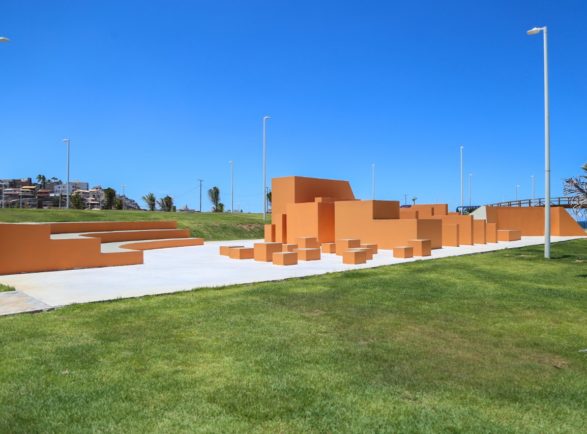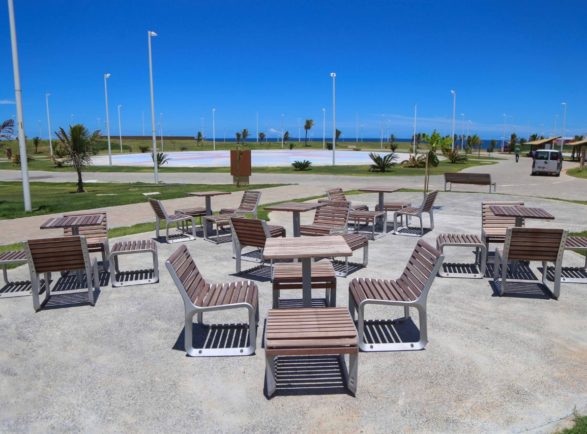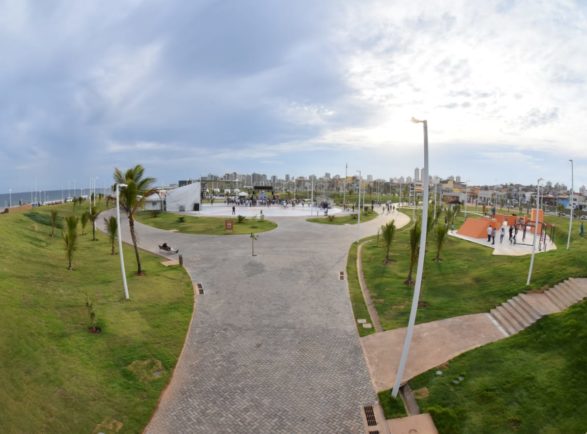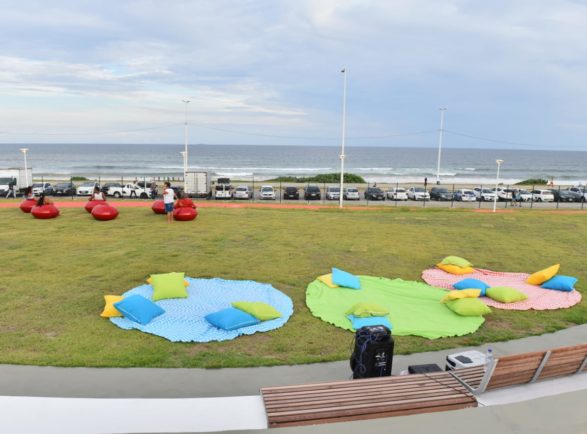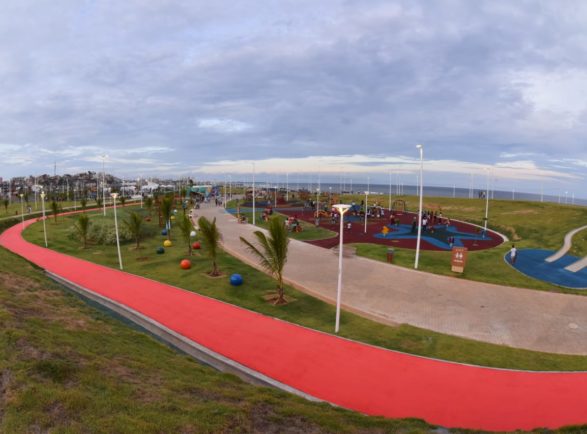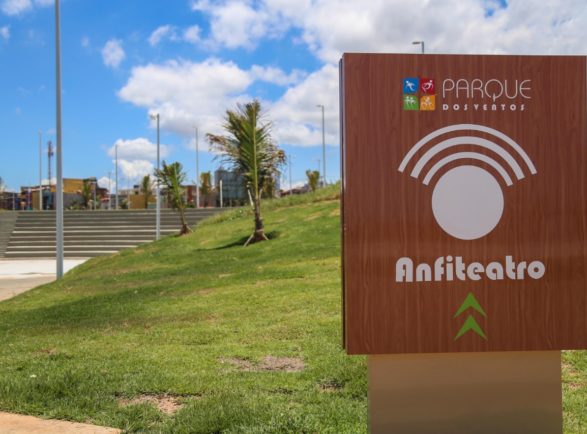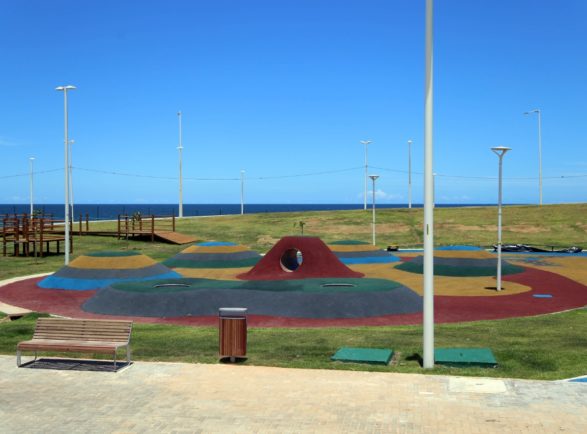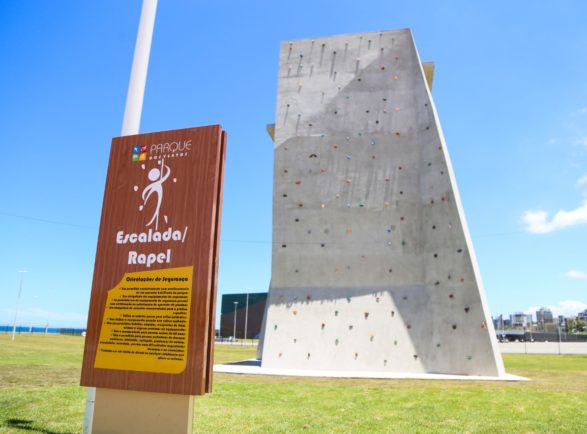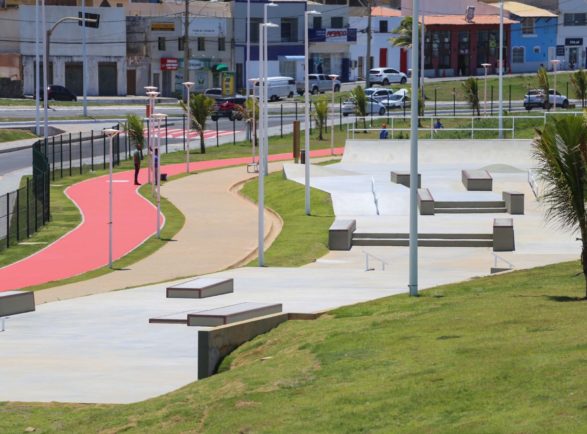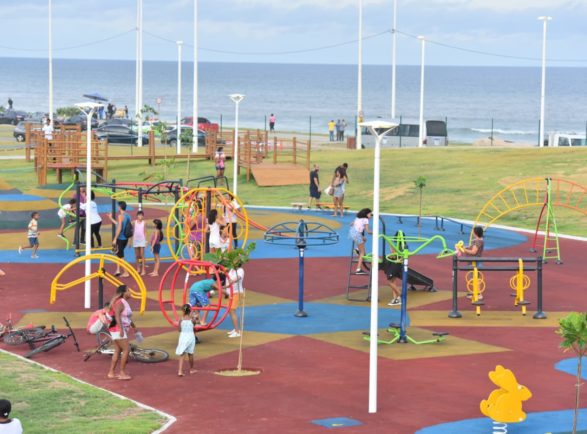 Parque dos Ventos. Boca do Rio. Salvador Bahia. Foto Valter Pontes Secom.