Every day of the week
Morro do Cristo, at Barra's seashore, will receive on next Friday, October 21st, a zip line. The equipment has a 110 meters route and 15 of height. The landing place for the heights lovers will be next to Barravento Restaurant. The zip line implementation is part of the Christ region requalification process. To go on the new attraction, the price is R$ 30 (normal) and R$ 15 (half), but on this first weekend, those who bring a package of powder milk for donation will pay only half. The packs of milk will go to the Blind's Institute of Bahia (ICB).
Service
Barra's zip line
Opening hours: Monday to Friday from 10:00 am to 6:00 pm, and Saturday and Sunday from 9:00 am to 7:00 pm.
Address: Morro do Cristo x Barravento Restaurant.
Price: R$ 30 (normal) and R$ 15 (half). Private equipment.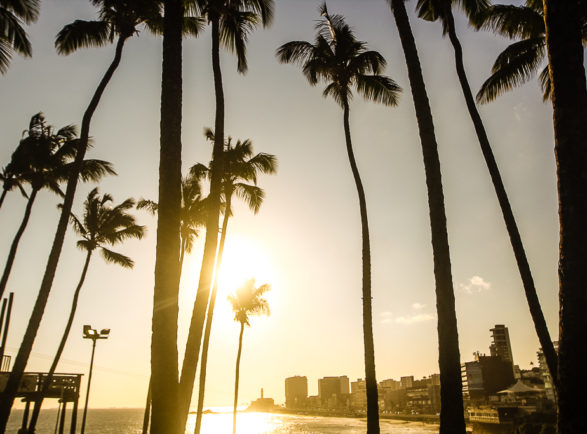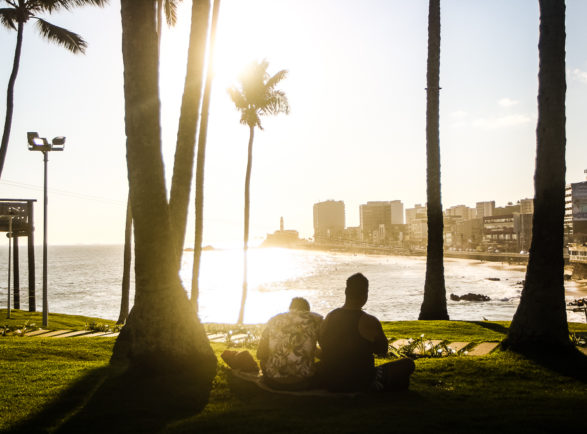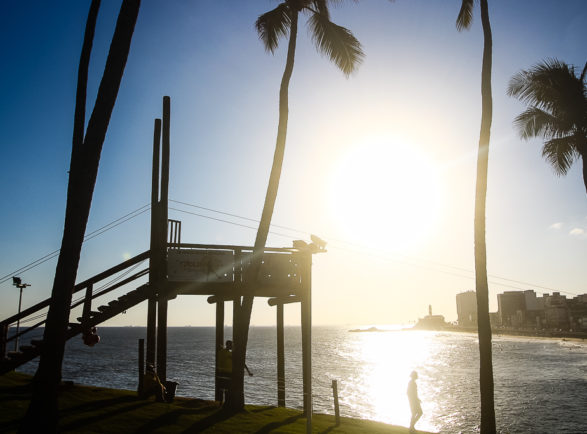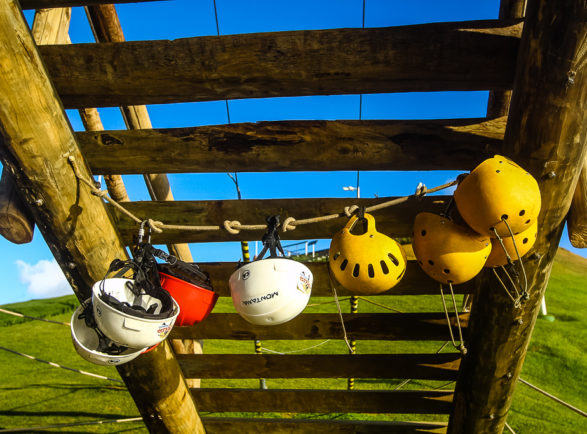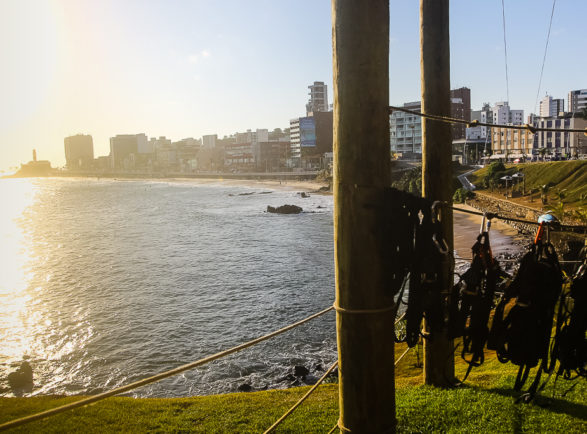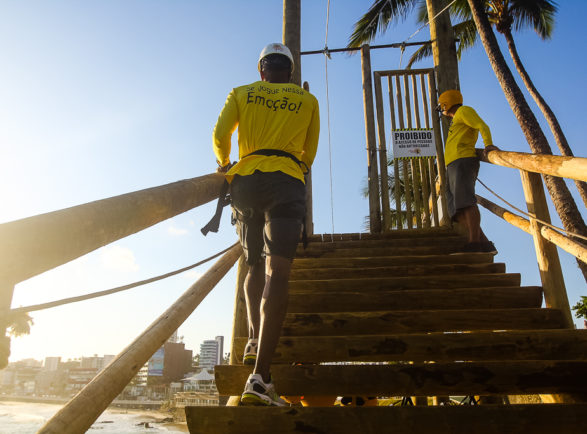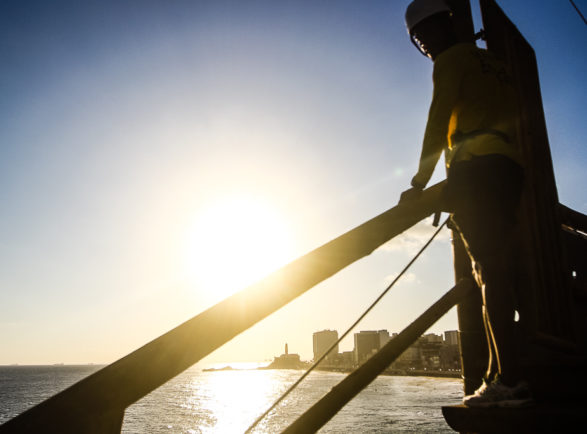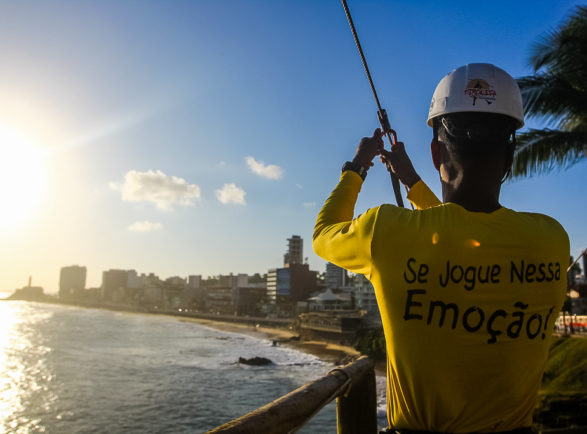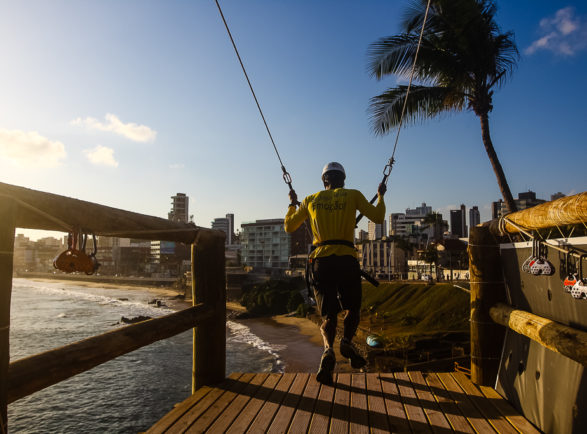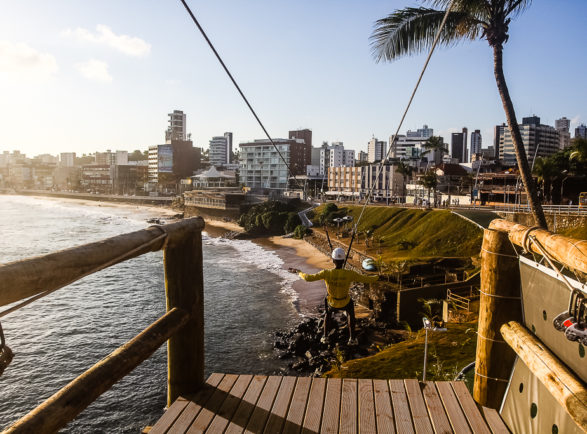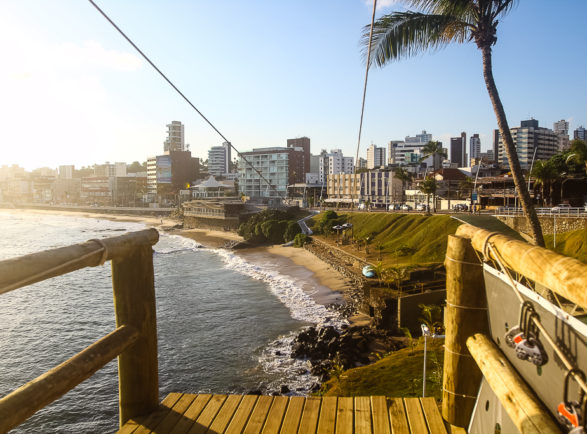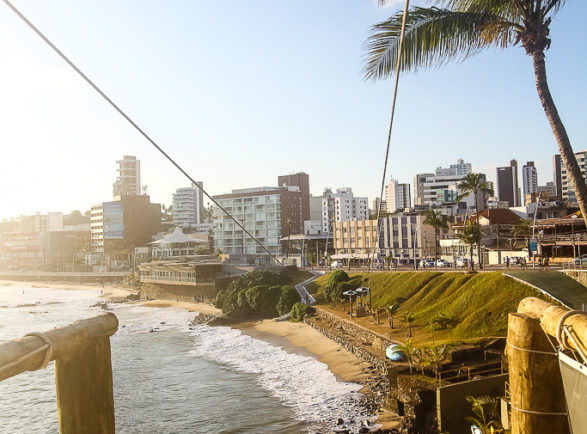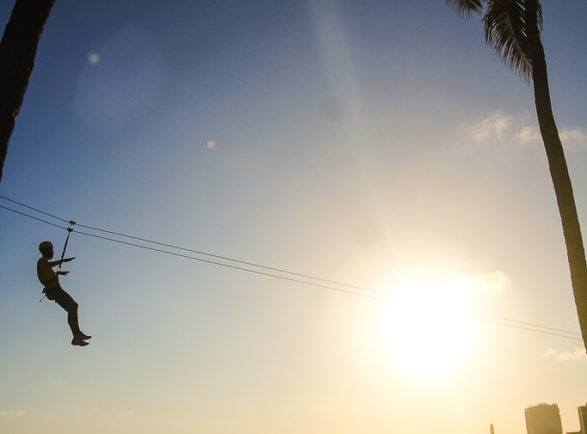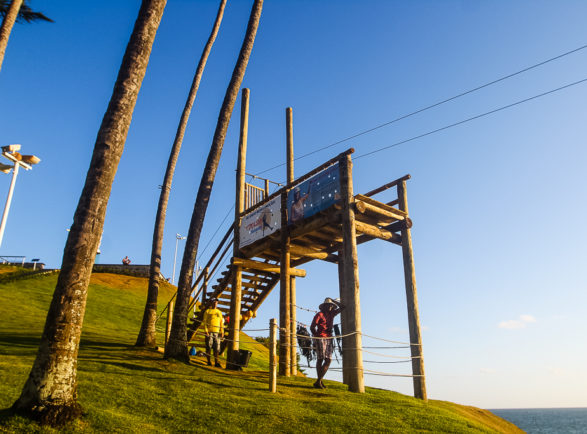 Tirolesa Barra. Morro do Cristo. Salvador, Bahia. Foto: Amanda Oliveira.