Ice creams with traditional and exclusive flavors, homemade biscuit and much comfort.
In a big old house, with conserved and restored façade, is one of the best ice cream shops in the city: Mondo Gelato Artesanal. In the neighborhood known for its "night life", it stays three steps from Acarajé da Dinha, in Largo de Santana, in Rio Vermelho, and offers different ice cream flavors with excellent combinations. From the ice cream to the cone, everything is made is an artisanal way in the store itself.
There are 24 flavors, among traditional and exclusive ones, like mandarin with basil and pineapple with coconut water. The hibiscus and blackberry ice cream and macadamia with salted caramel one are some of the options that make you want more and more, besides the many options of chocolates including the bittersweet one. For those who like it, Mondo's pistachio ice cream is spectacular.
The flavors are different, extremely light and tasty, and the local service is great. The biscuit they serve with the ice cream is simply divine! Many customers have requested so often that the biscuit can be bought separately in packs of 6 or 12 units. There are ice creams with local fruits: cajá and seriguela are the tips. There are also vegan ice creams and zero lactose flavors. On special dates, like the June festivities, special treats like Pé de Moleque ice cream are sold.
Mondo Gelato has a large, pleasant, beautiful, clean and organized environment. It has children's space, and also offers books copies for reading at each table, as well as having shelves of book exchanges – take one book and leave another one. The coffees and teas are also delicious, with goodies such as pies and cakes. Another sensation is Mondo's Carolina, super-soft on the inside and at the same time crunchy on the outside and you can choose a ball of your favorite Gelato. There's also a Milk Shake, with chocolate and Oreo, made with the real biscuit and the ice cream from the house.
Service
Mondo Gelato Artesanal
Address in Rio Vermelho: Vila Persa – Rua João Gomes, 7 – Largo de Santana, Rio Vermelho, Salvador – BA, 41950-650.
Opening hours: Monday from 2:00 pm to 9:00 pm. From Tuesday to Thursday and Sunday from 12:00 pm to 9:00 pm. Friday and Saturday from 12:00 pm to 10:00 pm.
Phone #: 3019-9367
(There are 60 seats).
Address in Ondina: Rua Sabino Silva, 14 E, Jardim Apipema, Ondina.
Opening hours: Monday, from 2:00 pm to 8:00 pm. From Tuesday to Thursday and Sunday from 11:00 am to 8:00 pm. Friday and Saturday from 11:00 am to 9:00 pm.
Phone #: 3235-8053
(There are 10 seats).
We've prepared a perfect playlist for this experience. Listen now!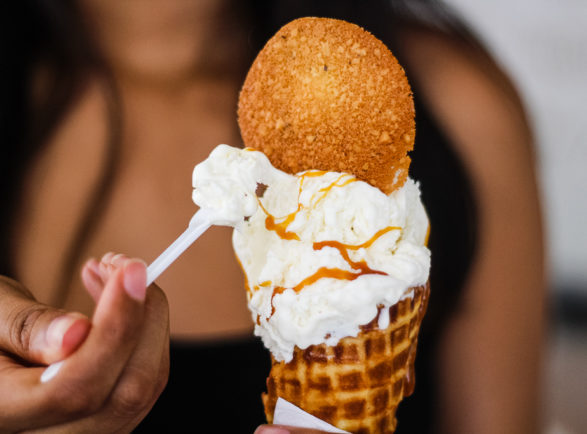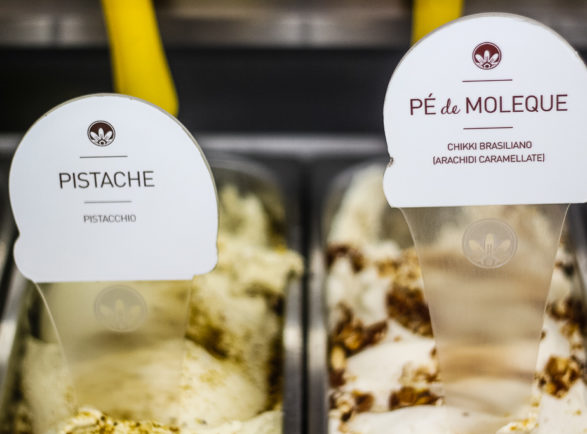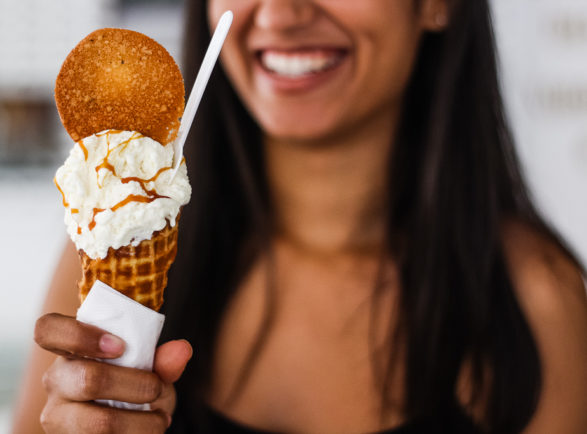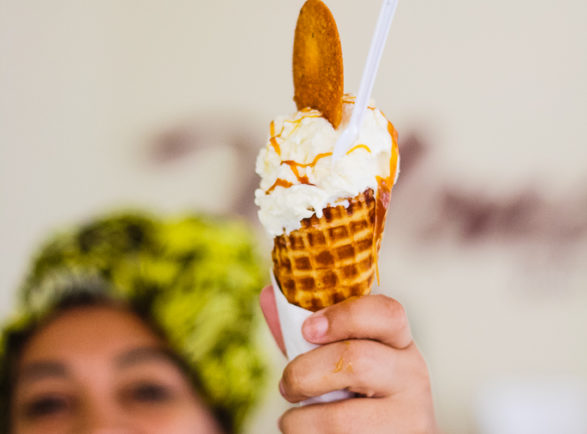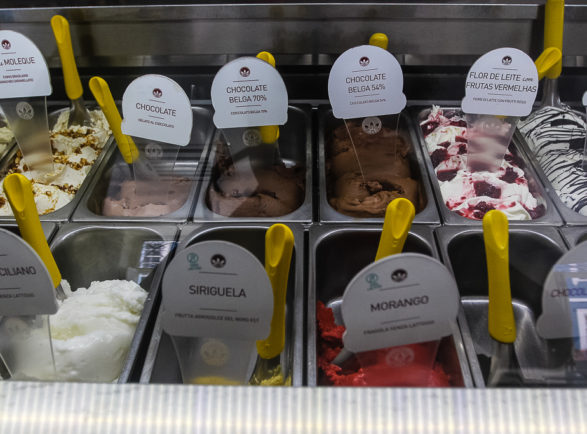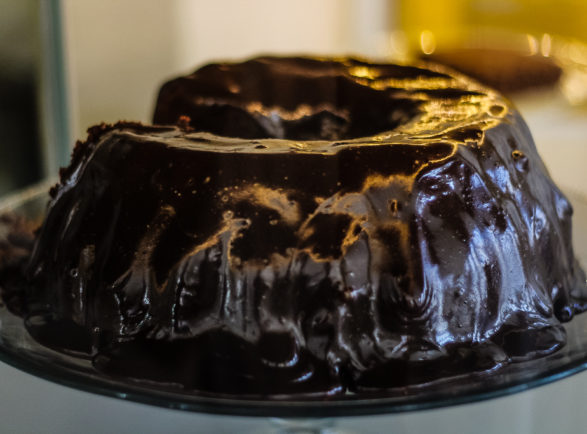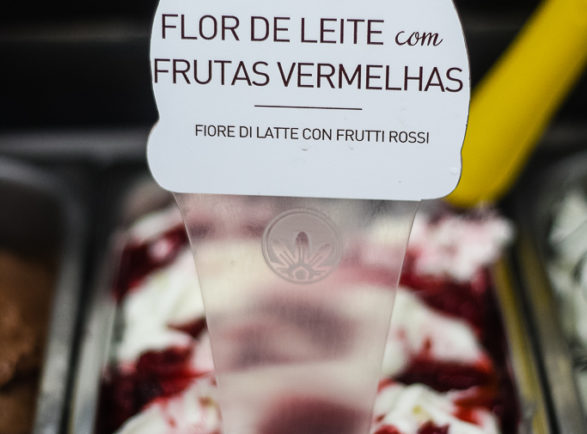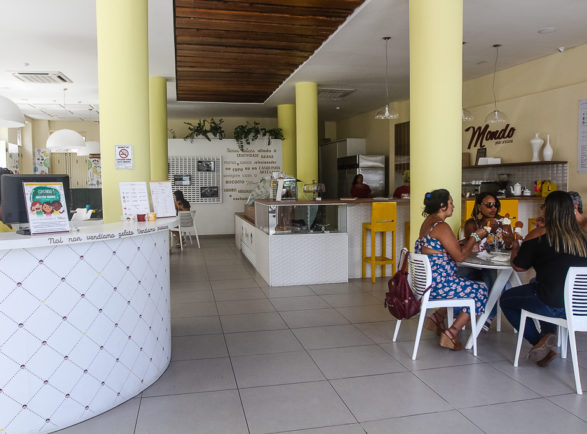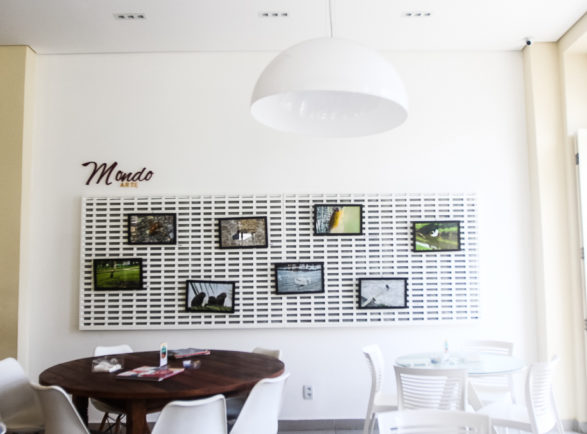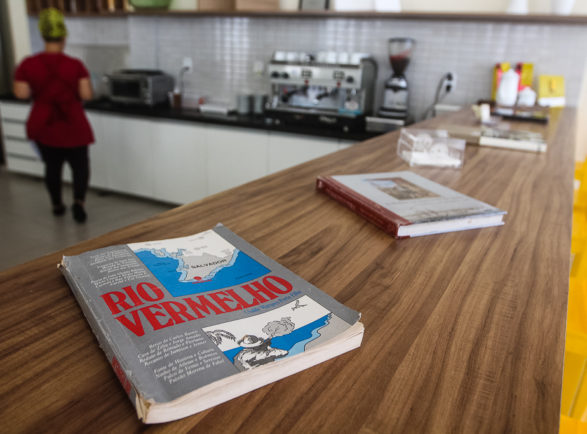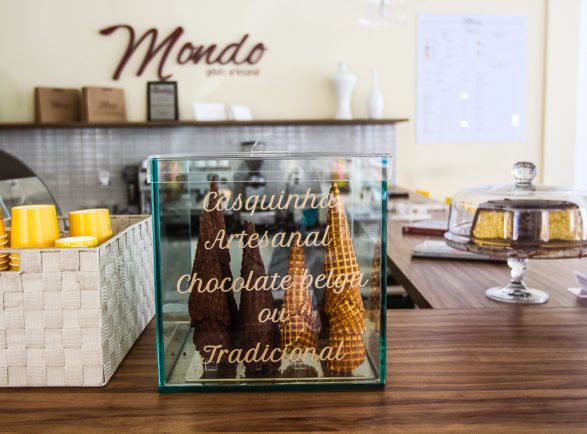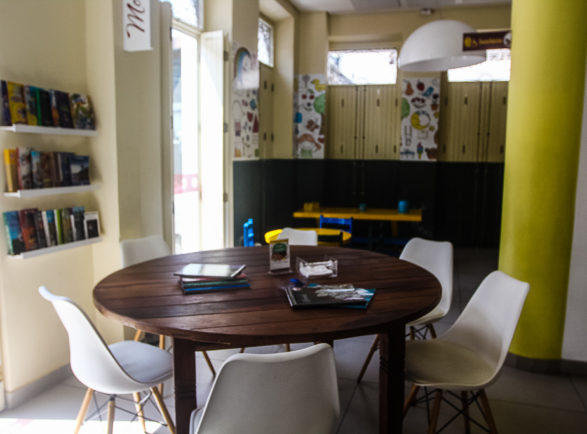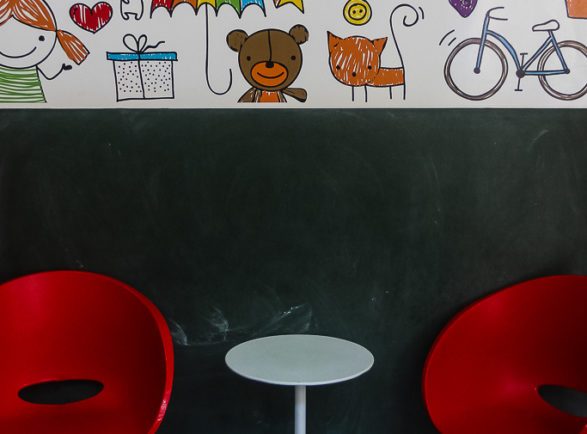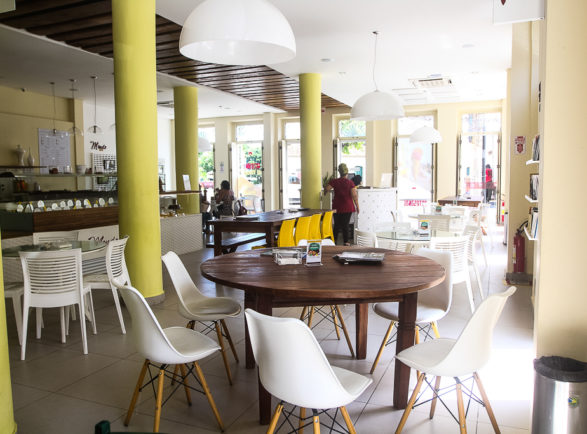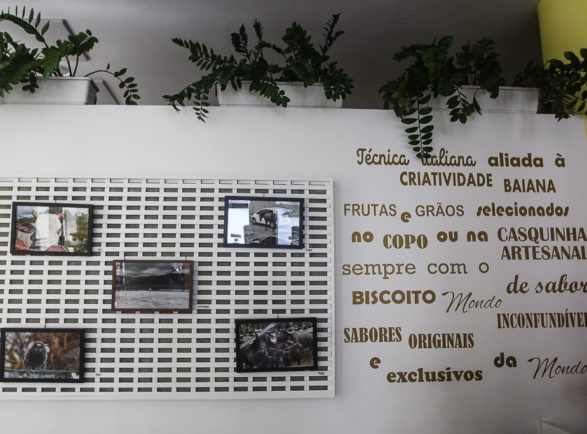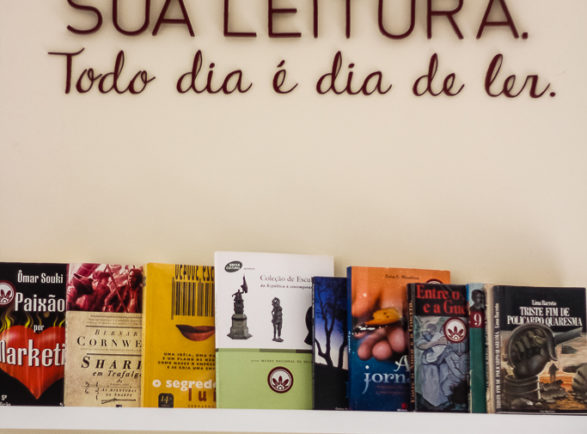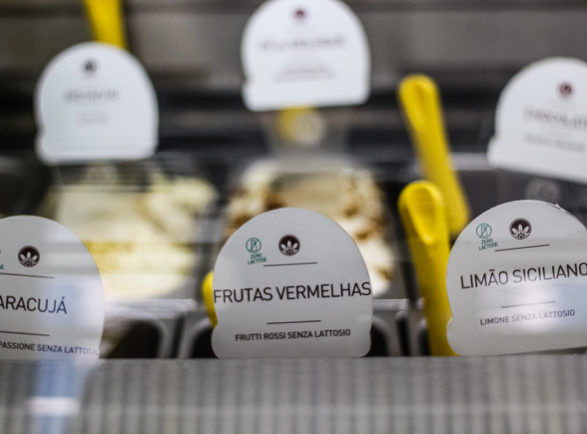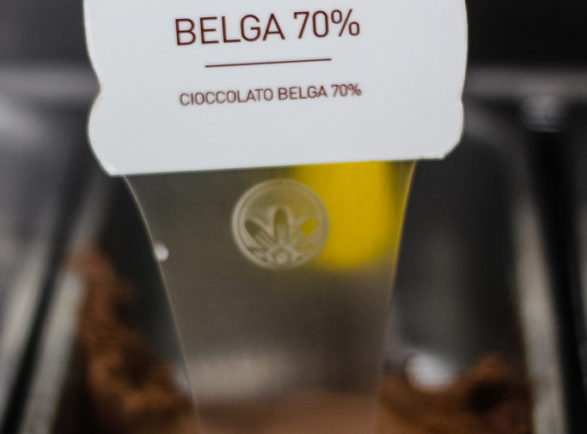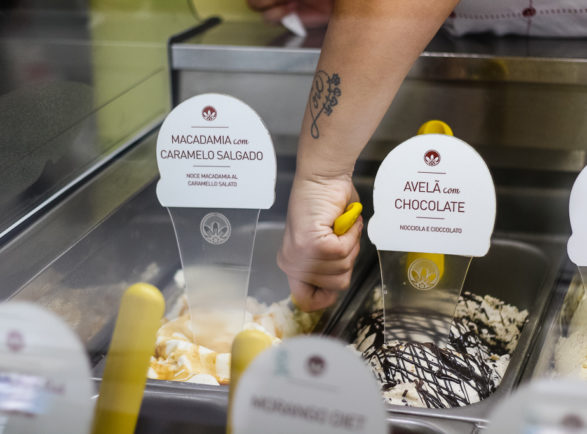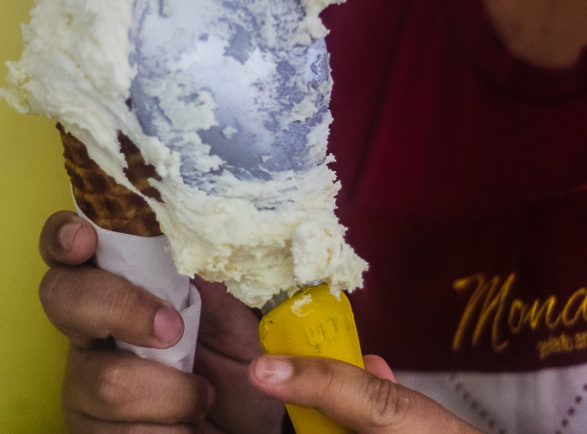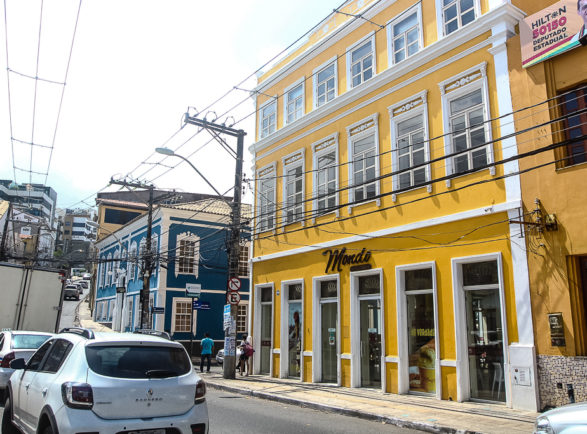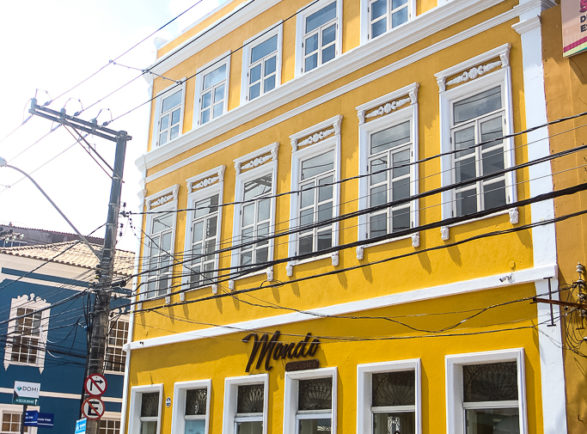 Sorveteria Mondo. Rio Vermelho. Foto: Amanda Oliveira.
1
2
3
4
5
6
7
8
9
10
11
12
13
14
15
16
17
18
19
20
21
22
22