Tables that allow your feet in the sand and charm for those who want structure while enjoying the beach
Next to the Lighthouse of Itapuã, on a quiet beach away from the urban center, Pedra do Sal Beach reserves a small oasis. Lôro Pedra do Sal, is ideal to have lunch, spend the afternoon, listen to good music and snack until the sun goes down. The stands are super-comfortable structures in which you can feel your foot in the sand. Lôro lies between two rock formations, forming a small cove.
There you can choose from loungers, mattresses, chairs and comfortable tables for groups, with lawns, shade of coconut trees and fresh water showers. Relax! This place is to spend the day, taking a tan, a rest, to the sound of the wind and the waves. You can also take the children and everyone is very welcome in this pleasant refuge in Salvador.
Service:
Lôro Pedra do Sal
Opening hours: every day, from 9 a.m. to 5 p.m.
Phone: (71) 3023-5018
Photos: Fábio Marconi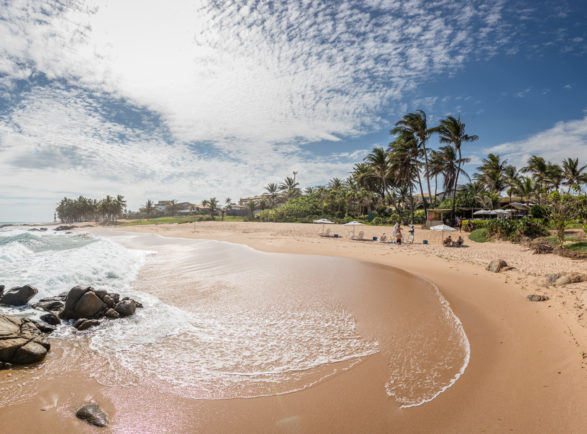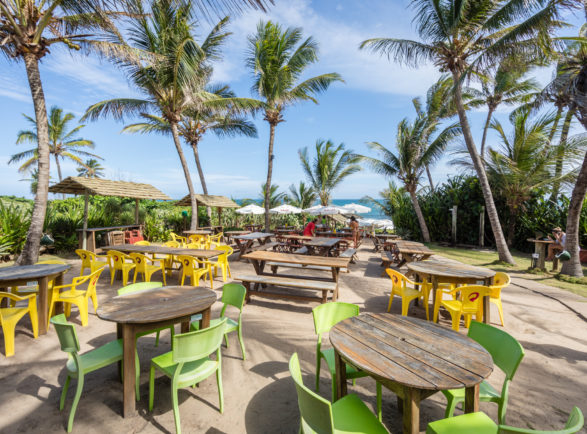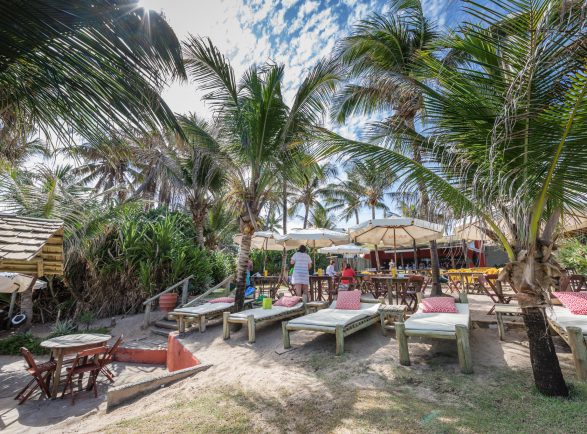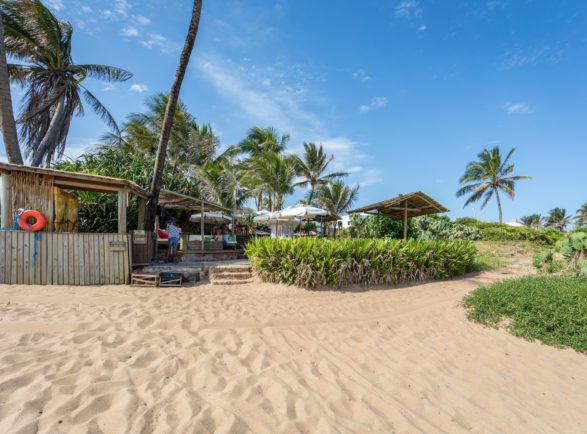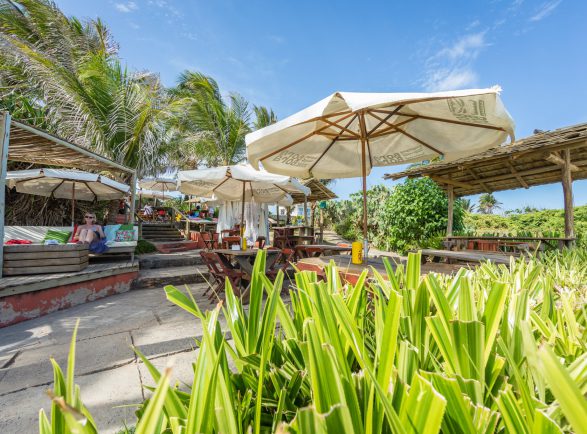 Pedra do Sal. Foto: Fábio Marconi