Good beach, lawn with coconut palms and massage in front of the sea.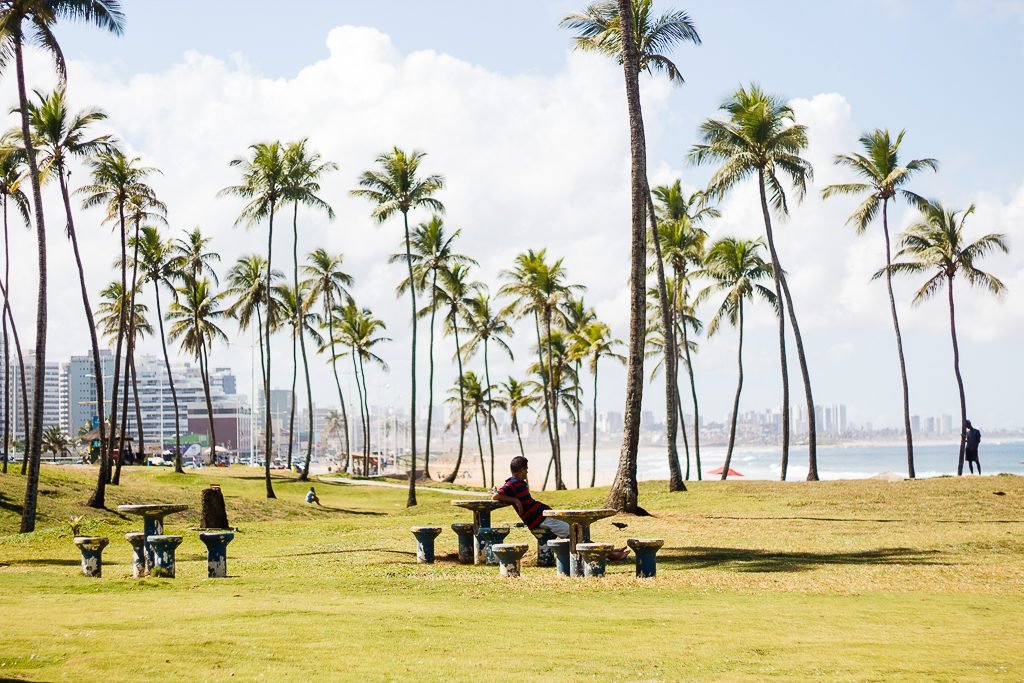 The beach of Jardim de Alah is known for its coconut-filled garden and its trembling sea at full tide due to the streams on that spot. It is in this area, formed by many stones, at low tide, are formed natural pools perfect for bathing. It is located in the Costa Azul district, about 15 km from downtown, bathed by the Atlantic Ocean. Nearby, there is the Costa Azul Park, with areas dedicated to sports, leisure and culture.
At the beginning of the beach there is a small coconut grove incorporated into the landscape of the city after the urbanization of the waterfront. Many people enjoy the place with grass and shades to make picnics. In addition, about ten years ago, the garden was taken over by massage tables, perfect for outdoor treatments and relaxation, listening to the sound of the sea. There are about 20 professionals, among masseurs and massage therapists, who also enjoy the benefits of the natural environment and, for the most part, work barefoot with their feet on the ground. It is common also the practice of Yoga, meditation and stretching classes in the place. Going a little further to the north, the beach has many stalls serving drinks and food on the sand, always quite crowded.
For bathers, it is important to know that Jardim de Alah beach has a wide strip of sand, with strong waves and many stones, which makes it necessary to be cautious with the sea baths. This beach has a fantastic look and the waterfront is great for sports. If you want to cool off, coconut shacks are common on site, as well as a sea-facing açaí store.
We've prepared a perfect playlist for this experience. Listen now!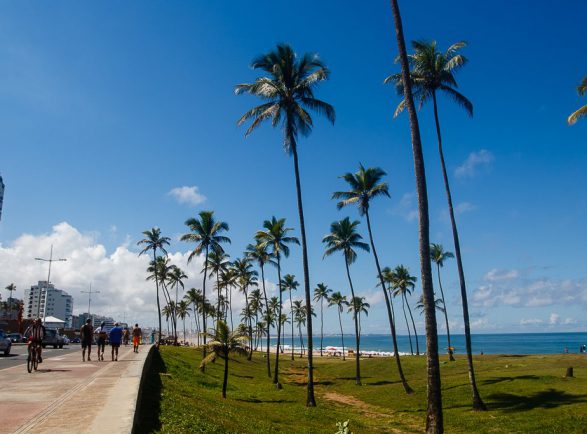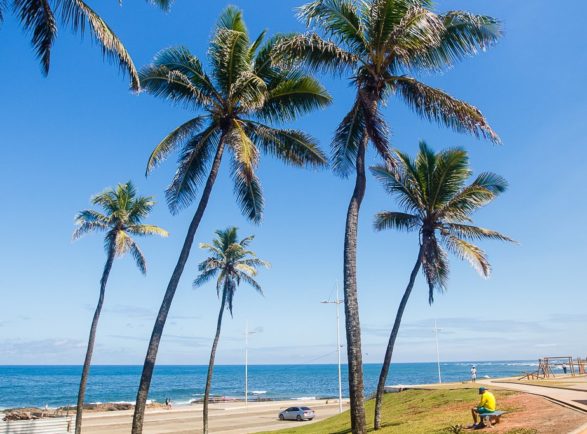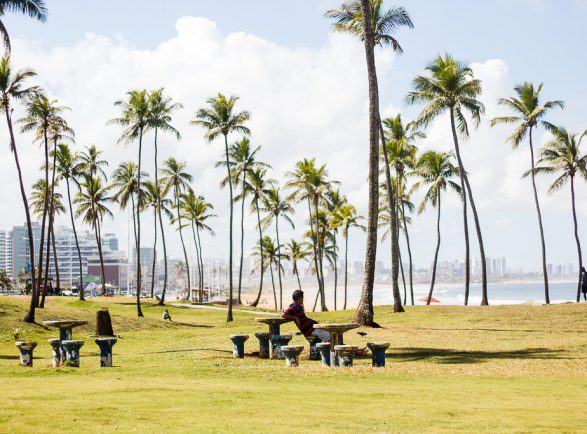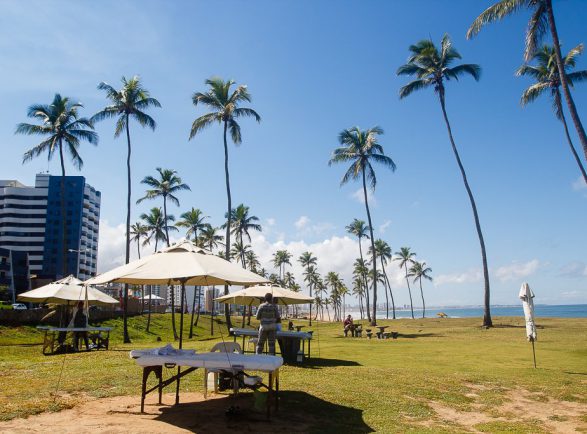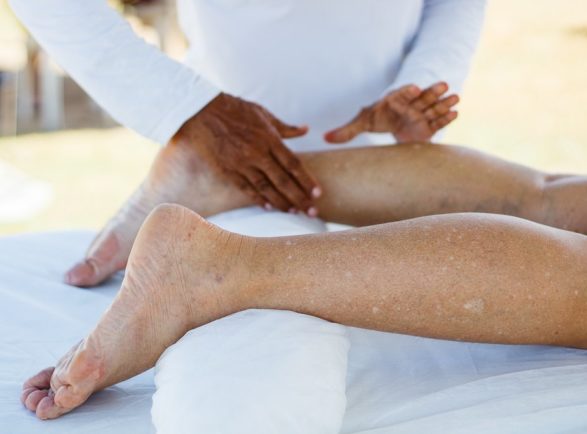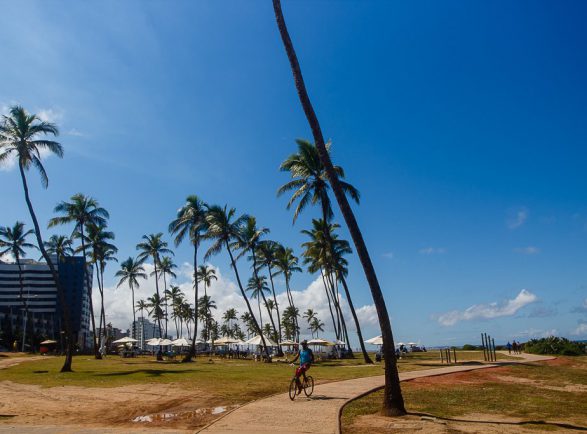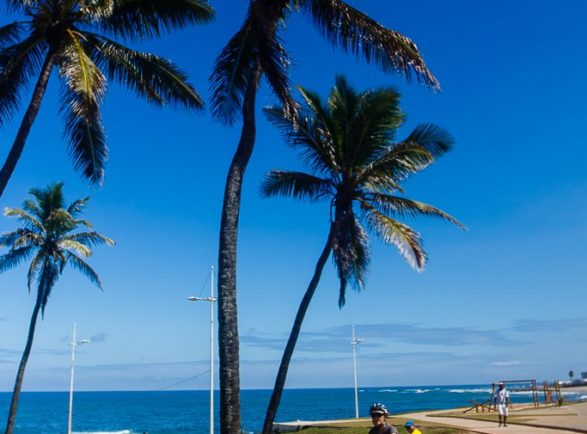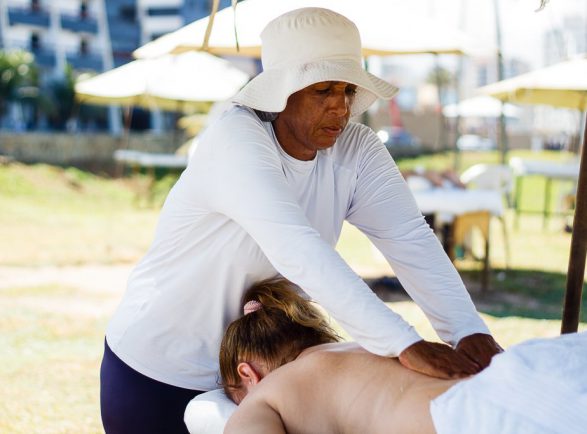 Jardim de Alah. Foto: Amanda Oliveira.