Surf school and one of the best beaches to practice Kite Surf in the city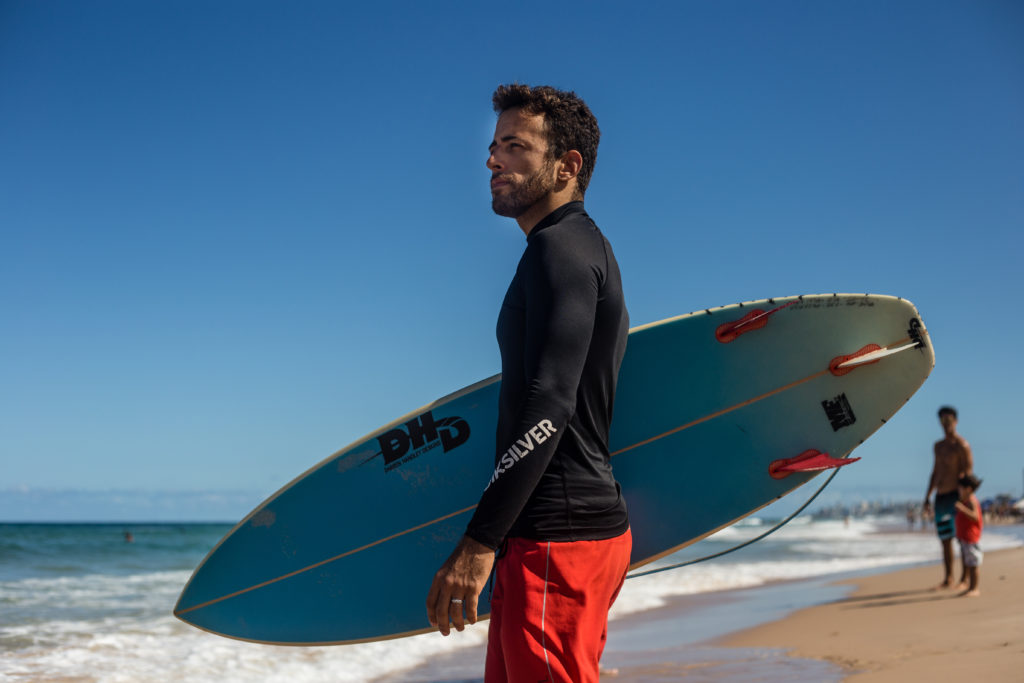 Jaguaribe Beach is located at the homonymous river mouth and between the beaches of Patamares and Piatã. With several coconut trees along the shore, the sidewalk also has a jogging track and a bike path. Visitors can also park in front of the beach and rent umbrellas with the sellers. It is quite busy, especially on weekends, by the soteropolitans.
It has a wide strip of sand, good for playing soccer – which here is called "baba" – specially when there is a lot of space during low tide. This beach has hosted several sports championships, among them surfing. The sea of ​​green color has strong waves and it is there where the main surfing and kite surfing schools of the city are.
"Terceira Ponte" in Jaguaribe is one of the best places to practice kite surfing, especially between September and February, when the northeast wind prevails, excellent for practicing the sport.
Jaguaribe is an urban beach, clean and with warm water. Even when it gets crowded on weekends, it is possible to relax, and even with waves, it's safe in the sea. Near the beach, there are supermarkets, restaurants, drugstore, the necessary to spend time at ease. During the week, the beach is practically empty, great for walking and staying quiet.
Know other beaches here https://www.salvadordabahia.com/roteiros/10-dias-de-praia-em-salvador/
Service
Av. Octávio Mangabeira, 10241 – Jaguaribe, Salvador – BA
Dictionary: baba is how we call informal soccer games, for amateurs.
We've prepared a list of perfect songs for this experience. Listen now!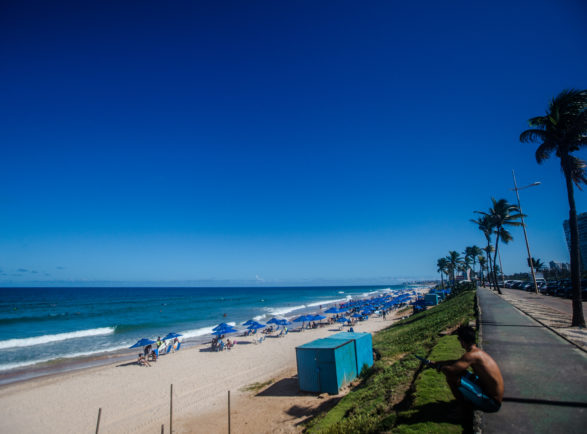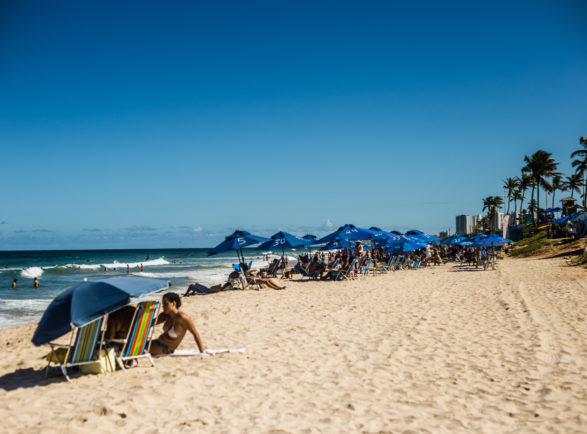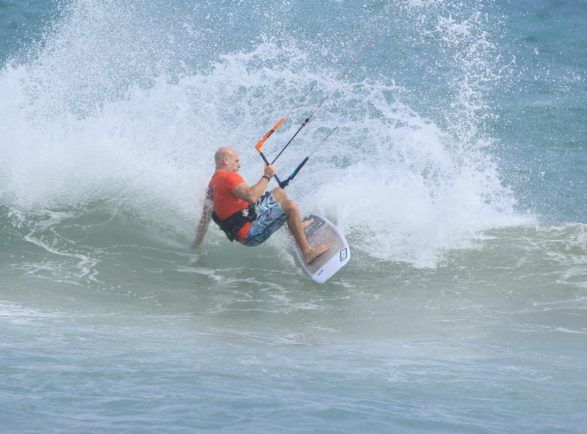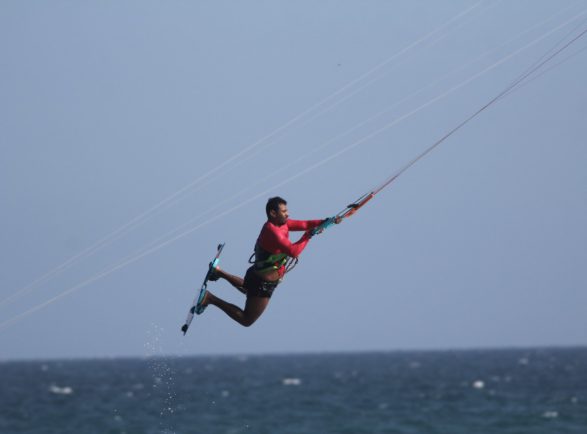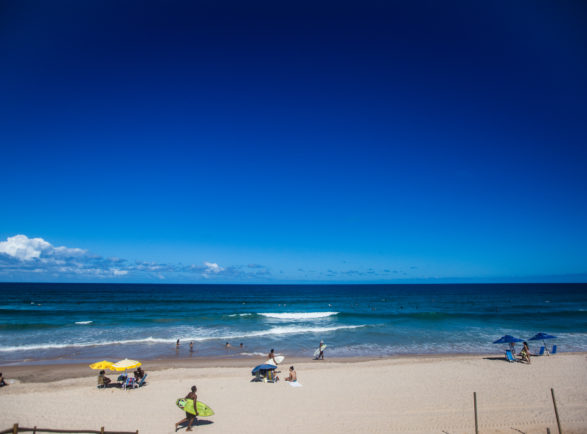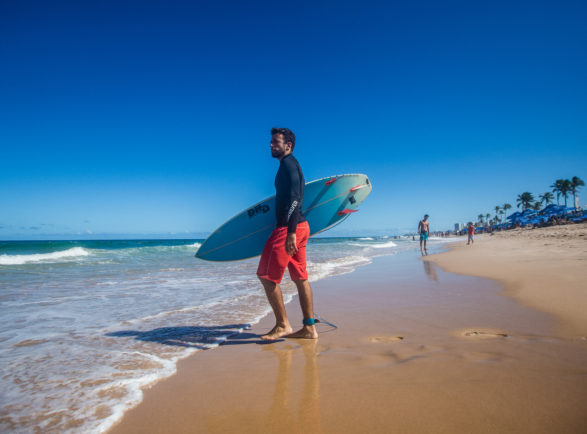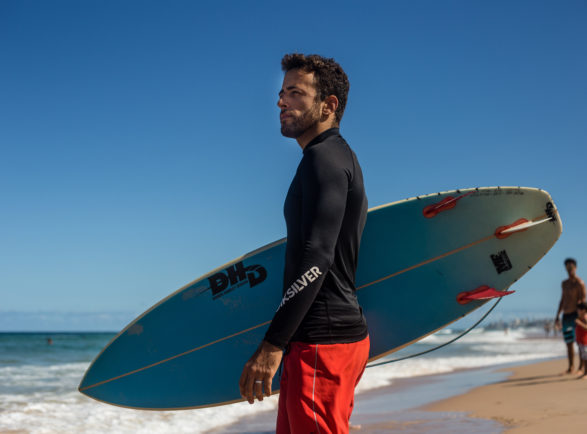 Kitesurf Gustavo Costa (Kombi) Salvador Bahia Foto: Marta Sorensen cedida por Gustavo Costa.