Goya Lopes – Brazilian Design: the search for beauty in traces, shapes and colors
The plastic artist and designer Goya Lopes is one of the pioneers to work in a creative way with Afro-Brazilian fashion. Goya tells stories through prints. From the discovery, as a child, that she had a different way of drawing, she was motivated by family and teachers to follow on her creative path. When graduating as a plastic artist and designer, she came across a globalized world and it was at this moment that she had to adapt her strategy of being a businesswoman, to be in the developing market at the time.
The designer has the gift of developing a pattern of stamping that has its own personality, an authorial work that dialogues with African, indigenous roots and walks lightly through the universe of European and Brazilian culture. The contribution of this Afro-Brazilian fashion pioneering work opened the way for the discussion about a new context in the fashion field. A work constructed over more than thirty years, having gained international projection. Goya has in its collection more than a thousand creations, in designs and prints with a super-Brazilian seal, traced, colored and intertwined in a universal language and appeal.
All the richness of her work and the depth of the artist's research are translated into beautiful products. They are all in her virtual store, where you can see and buy them. There are pieces for men, women and children in different bases such as cold knit, visco-crepe, viscose, linen and tricoline, all in different stamping techniques. In addition to shirts, t-shirts, dresses, tunics and turbans, it is still possible to buy fabrics by meter with the artist's iconic prints.
Its last collection, "Águas de Oxalá 2018", is a tribute to the queen of waters, Yemanjá, which are exclusive pieces in limited edition. The decoration line is consolidating this year, also entering the virtual store. There are towels, panôs (fabrics that have images and pictures sometimes telling stories), cushions, etc. Goya already provides these items to Senac shop in Pelourinho and to the Benin House, where the panôs are decorating the place.
Goya Lopes has some references such as: J. Cunha's universe of vibrant colors; the delicate gaze of the sculptor, painter and draftsman, Mário Cravo Jr.; Calazans Neto's whole work trajectory, from painting to woodcutting. "The Bahian artists' language is strong, I admire those who pass on a message in their works. We have the potential to express feelings in our work, due to this cultural cauldron that Bahia is", says Goya Lopes.
Service
Goya Lopes – Brazilian Design
71 3258-7737
71 98241-5415 Anaile
71 98653-7663
Virtual store: www.goyalopes.com.br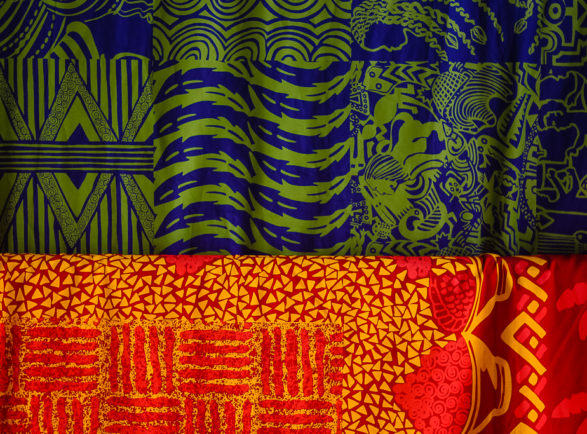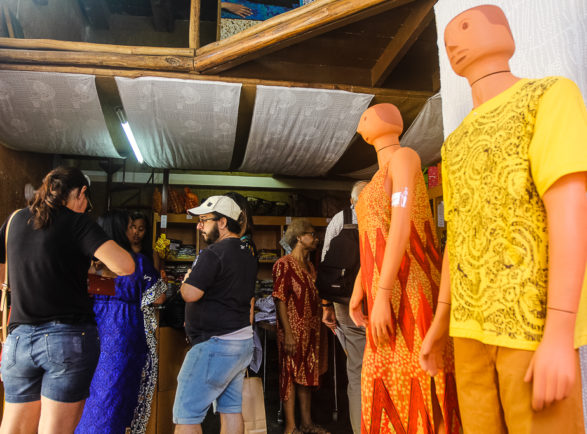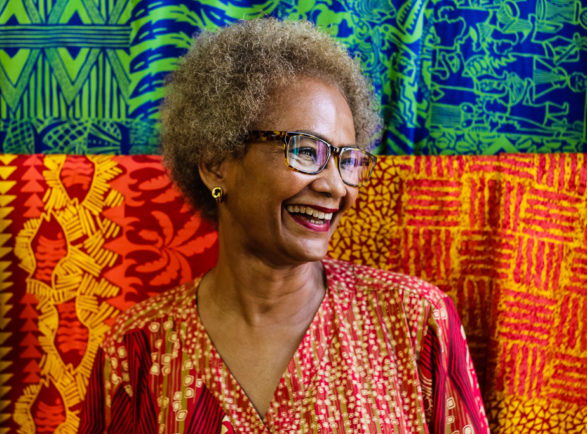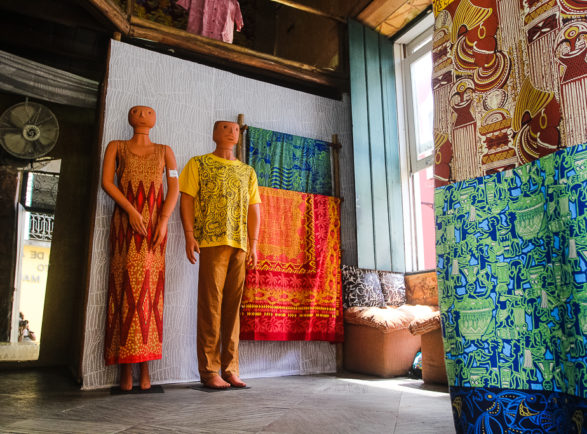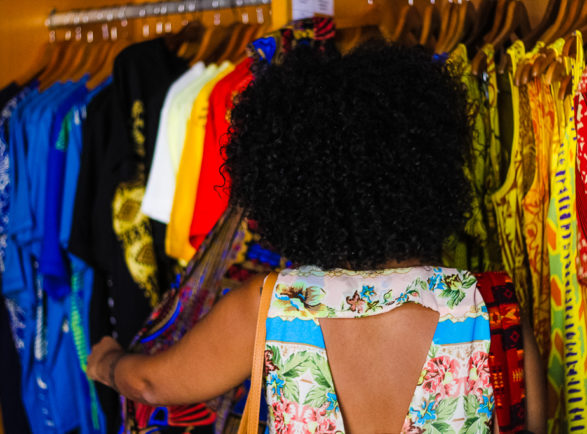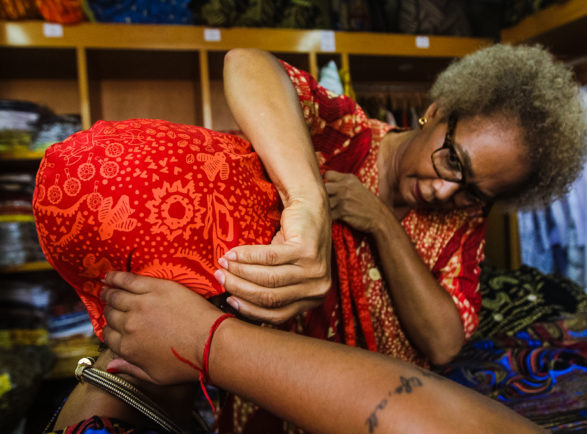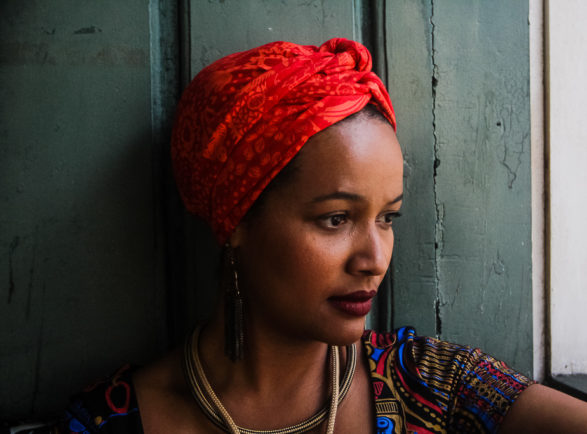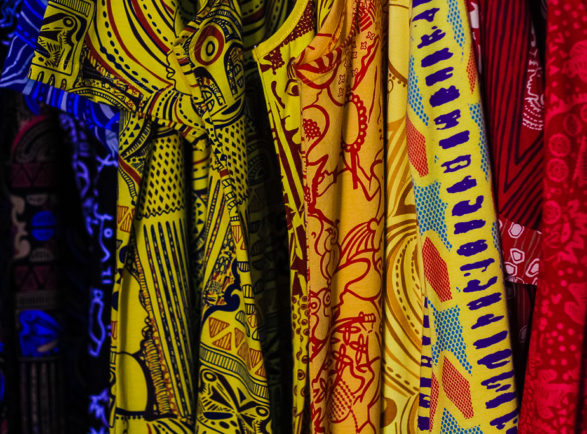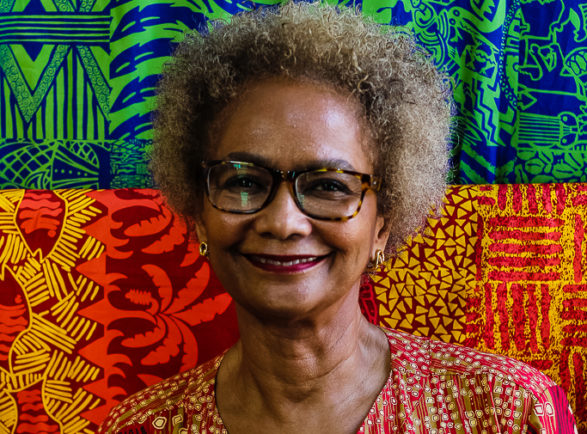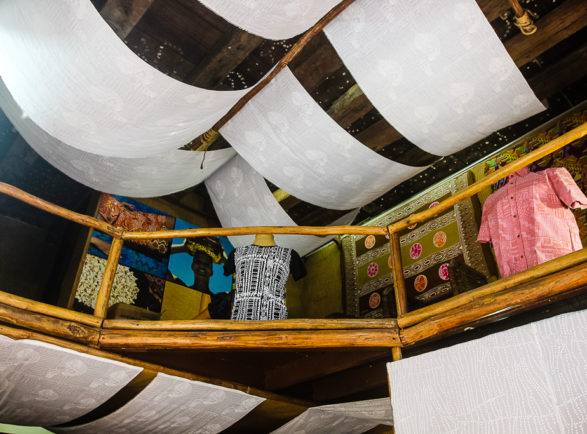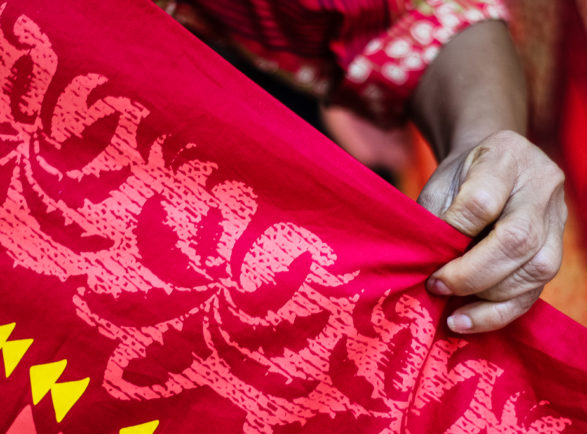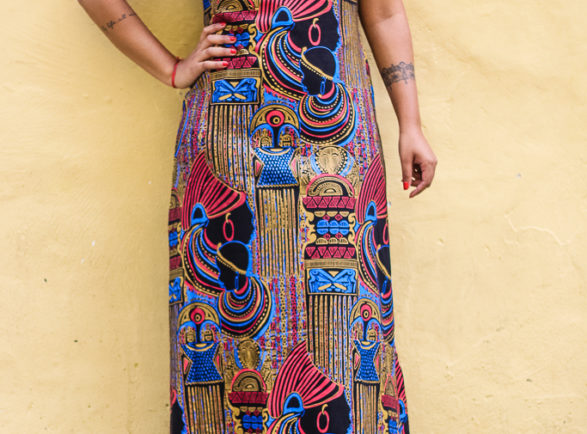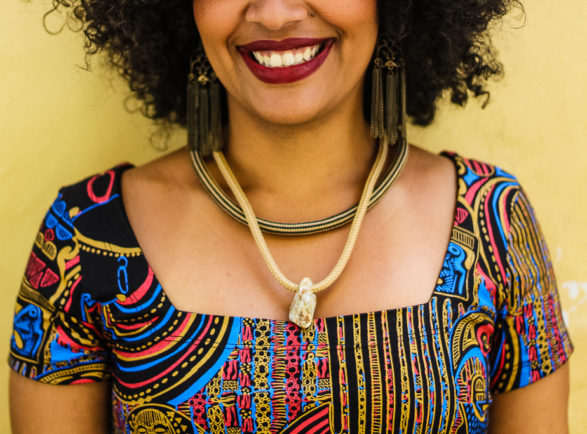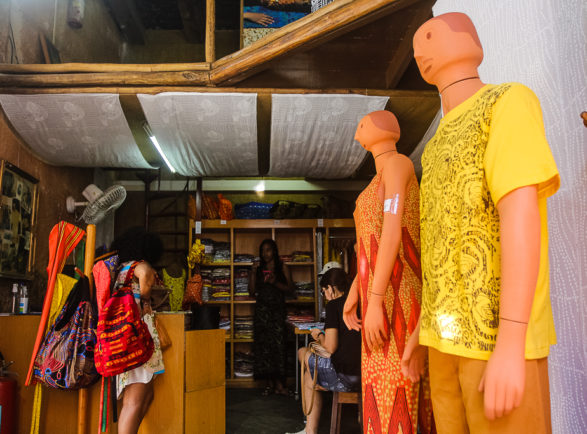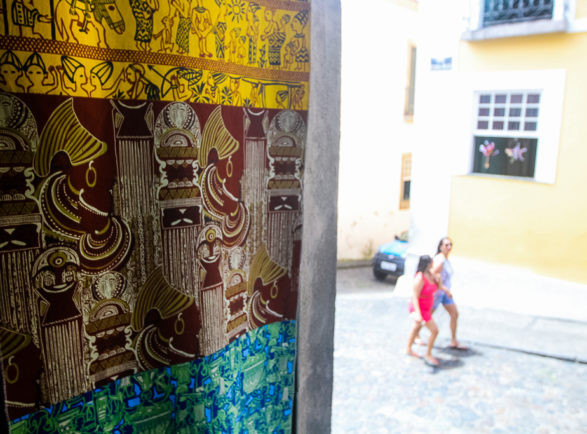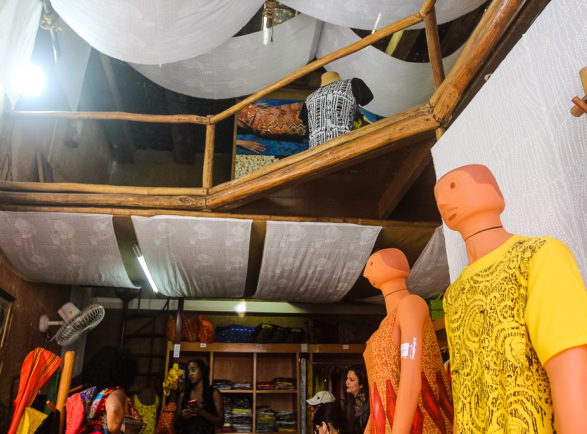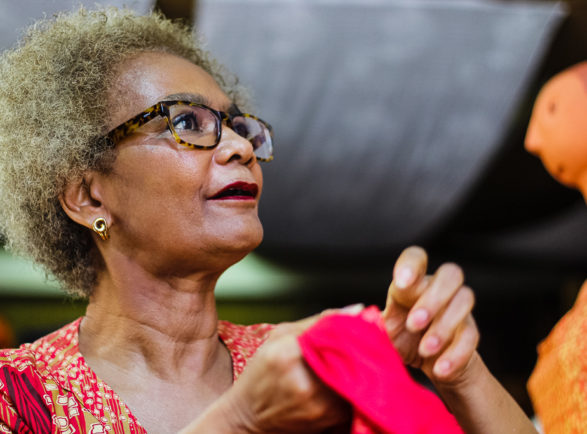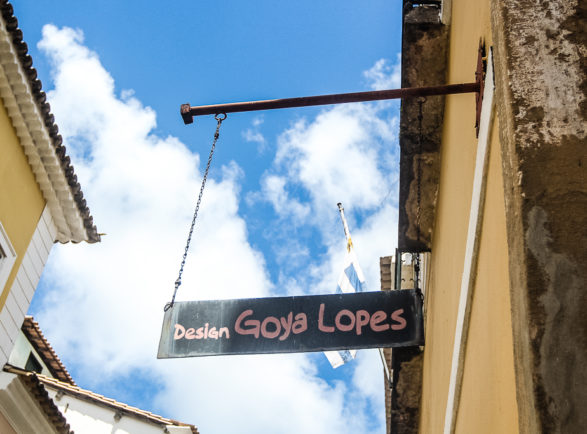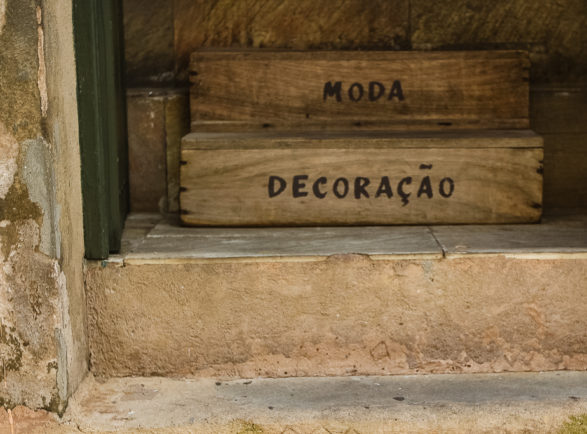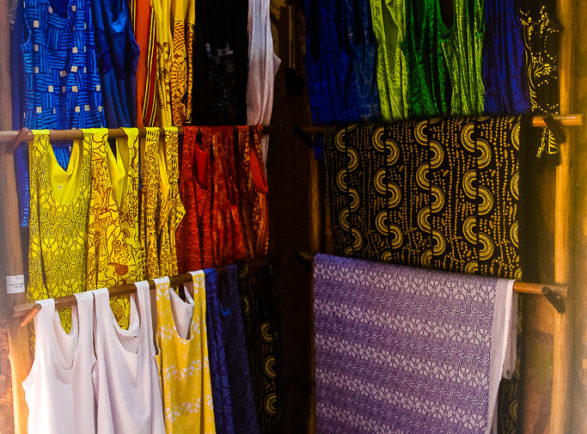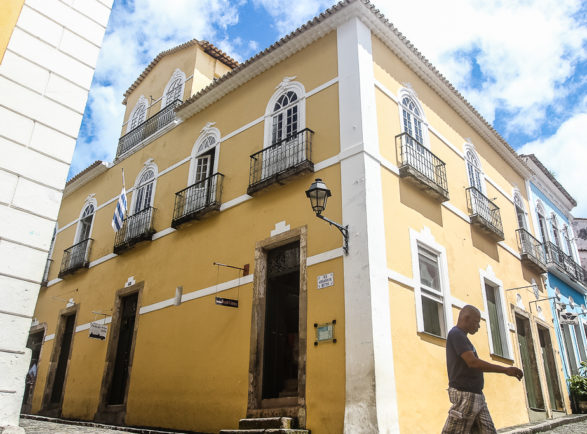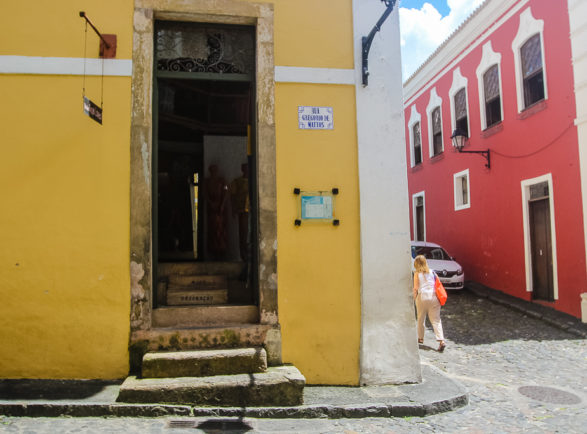 Goya Lopes. Pelourinho. Foto: Amanda Oliveira.
1
2
3
4
5
6
7
8
9
10
11
12
13
14
15
16
17
18
19
20
21
22
22