Art and Gastronomy By Lucius Gaudenzi
Very close to Barra Lighthouse there is a Bistro Restaurant with very modern and contemporary cuisine! Du Chef Art and Gastronomy By Lucius Gaudenzi has a seasonal menu where the Chef, graduated at Le Cordon Bleu Paris, always seeks the best products available at the time, also using herbs from his own organic garden. The restaurant's story has love as its main ingredient, a pinch of 'fate' and a delicious convergence of dreams between chef Lucius Gaudenzi and his wife and sommelier of the house, Roberta Gaudenzi.
All dishes have names of beaches and incredible places where the couple has been through the world, such as Araguari, Cacimba do Padre, Lacanau, The Box Campeche, among others. From the delights served on the menu, start with La Lanzada, Spanish octopus tentacle grilled with potatoes and paprika dressing. For main course, go to the moon … or rather go to Jericoacoara! A cavaquinha lobster grilled in fine herbs butter served with saffron risotto. Finish with the Sumatra dessert, 75% AMMA chocolate mousse with Himalayan salt flower and crunchy caramel.
In addition to the Bistro, there is a bar, 'Chef Du Beach Bar', which offers a modern menu for breakfast and sunset, with energetic juices, smoothies, wraps and exclusive dishes. Du Chef also offers a happy hour in the Bar/lounge starting at 7 pm. The restaurant has personalized service, parking and valet, assuring total comfort and convenience.
Service
Du Chef Art and Gastronomy By Lucius Gaudenzi
Opening hours: from Tuesday to Thursday, from noon to 11:00 pm. Friday and Saturday from noon to 1:00 am. Sundays, from noon to 5 pm.
Address: Afonso Celso Street, 70 – Barra, Salvador – BA, 40140-080. Next to Barra Lighthouse.
Phone: (71) 3042-4433
Important: in addition to the a la carte menu, the restaurant offers an executive lunch from Tuesday to Saturday, from noon to 4:00 pm, except on holidays. There are vegan options.
We've prepared a perfect playlist for this experience. Listen now!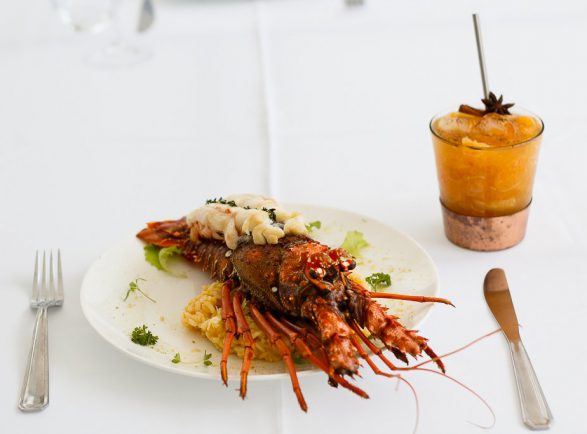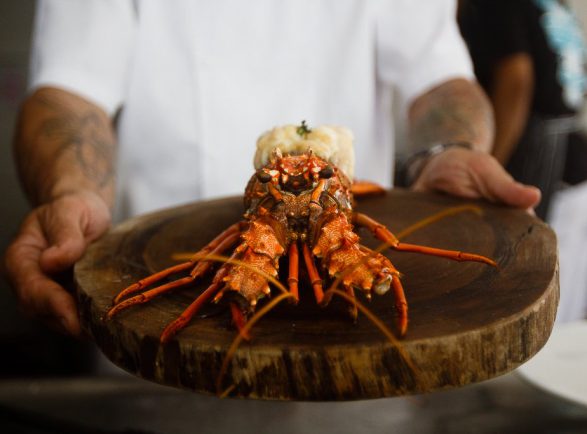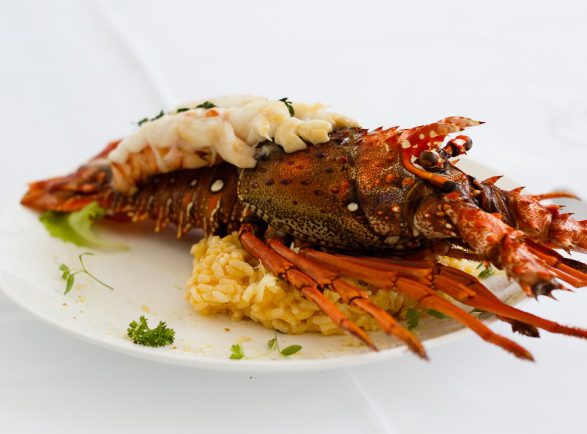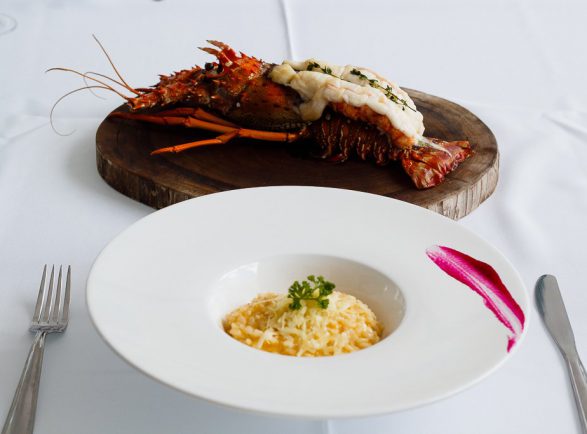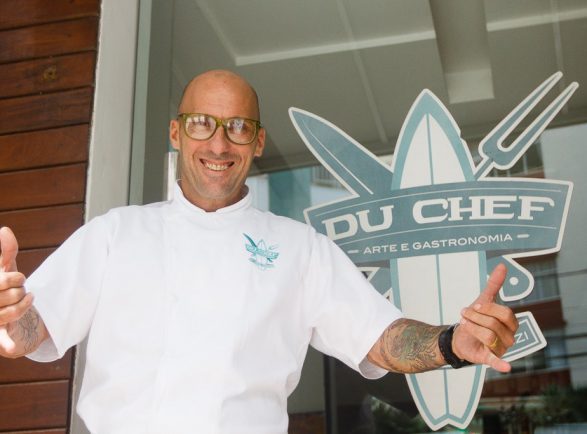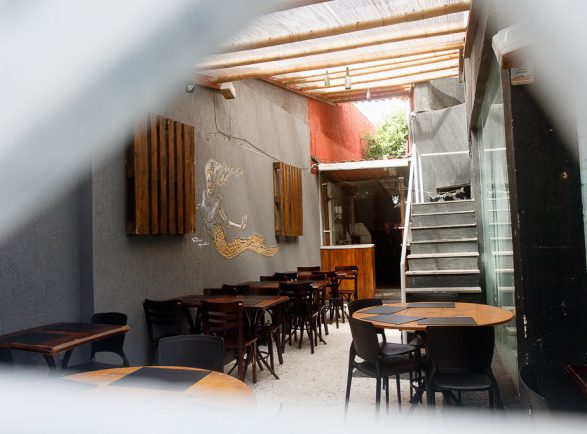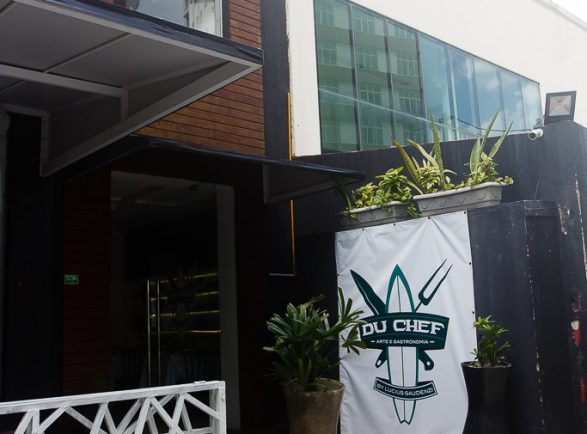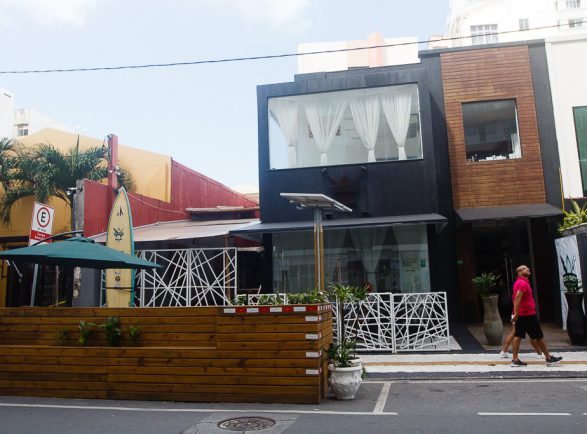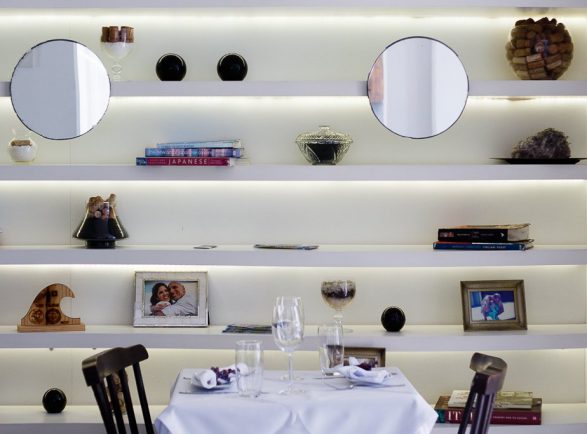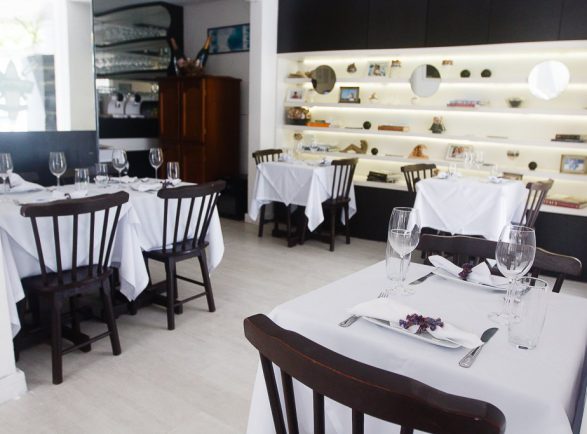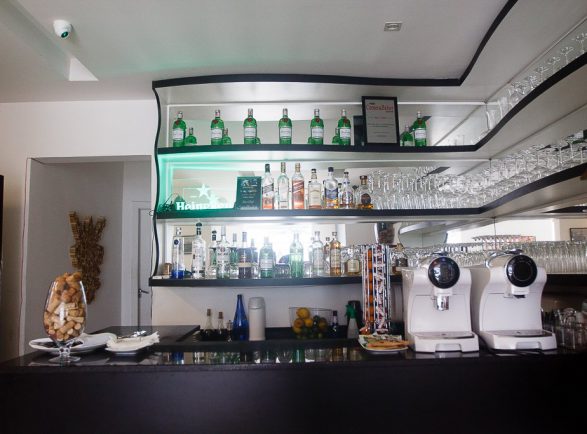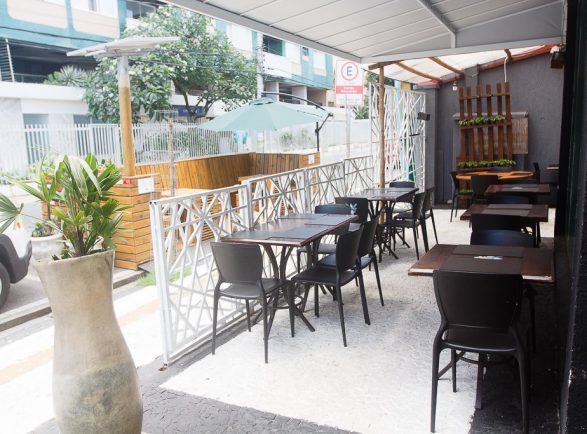 Restaurante DuChef. Lagosta Jericoacoara. Foto: AmandaOliveira