Welcoming, the restaurant bets on gastronomic exclusivity
At Largo do Cruzeiro, one of the symbols of Salvador's Historic Center, is the Cuco Bistrô: a charming and elegant restaurant known for its sophisticated menu of regional cuisine. Just enter to feel the place's atmosphere. Works of art by many popular artists are all around the walls.
Upstairs, a large hall has walls taken by works by artists such as Carybé, ngelo Carmo, Élon Brasil, Ana das Carrancas and Gabriel Arcanjo. All very colorful and with a great view of Largo de São Francisco.
The menu is complete. With starters, dishes to share, chef specials, Bahian foods, pastas, fine meats, desserts, and vegan and vegetarian options. It's hard not to be enchanted by the options presented. To start the feast, asking for Camarões à Moda Cuco is a fantastic idea. The shrimps are cooked with olive oil, garlic slices, parsley and pepper, and are accompanied by a basket of artisan bread, very tasty.
The Vaquejada do Sertão dish doesn't go unnoticed. Created in 2017 for the Tempero da Bahia contest, it was so successful that has been incorporated into the house menu. Sun-dried meat, rump heart, curd cheese puree and black eyed peas are part of this exclusive combination signed by João Silva. After your meal, order a cup of coffee and try a good grain from Chapada Diamantina.
One of Salvador's most complete cachaça lists
Those who love caipirinha, the drink that is so Brazil, can celebrate. Cuco Bistrô has a special list of award-winning cachaça from around the world, hand-selected by the Spanish owner José Iglesias.
"We give priority to the cachaça that participated in distillates competitions, competing even with other types of drinks. Not to mention that our caipirinha is a success, made with artisanal cachaça. I believe we are the sales champions in Salvador", says the owner.
Among the labels, there are cachaças from Rio Grande do Sul, Minas Gerais, Rio de Janeiro and Pernambuco. The Matriarca is the only Bahian cachaça of the special menu, dedicated to the sale of whole bottles, which can be great gifts or souvenirs. Believe it! There are cachaças even with gold flakes, as is the case of Middas de Santa Catarina.
The Cuco Bistrô has a menu to try doses of other labels of the drink that is so Brazilian. Tourists from all over the world come to taste them. You are not going to stay out of it, are you?
Service
Cuco Bistrô
@cucobistro
Largo do Cruzeiro de São Francisco, 6 – Pelourinho, Salvador – BA, 40020-280
Phone #: (71) 3321.8722
It accepts reservations. Good for events.
Opening hours: Monday to Saturday from 11am to 11pm. Sunday from 11am to 5pm.
Accessibility: access ramp inside from the first hall to the second.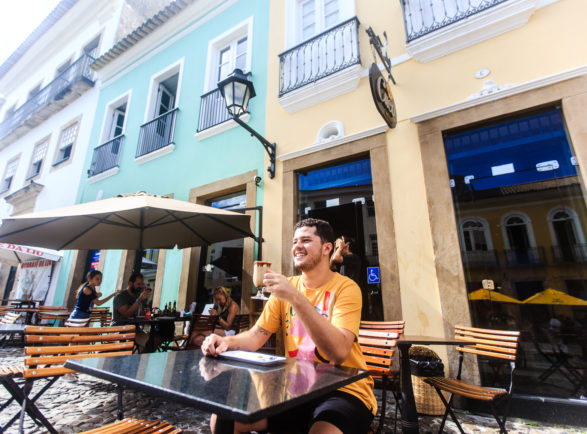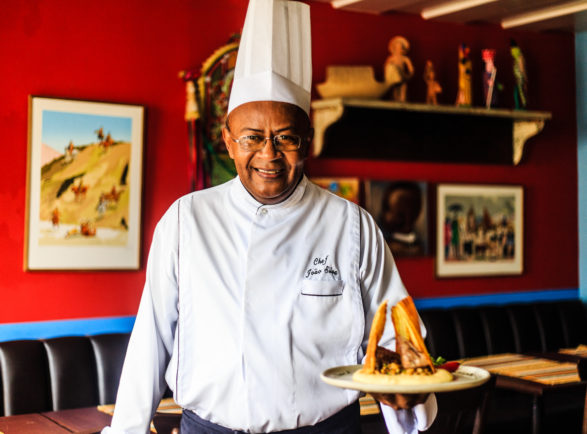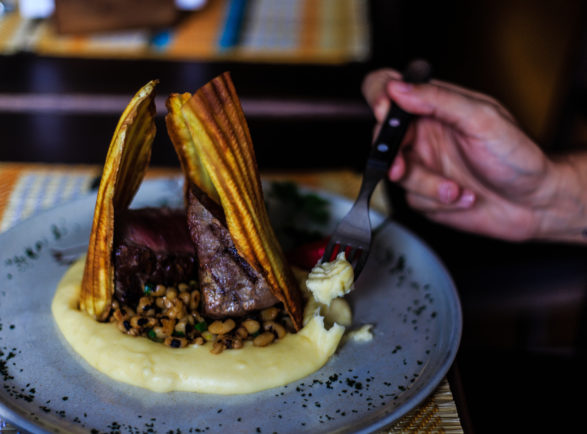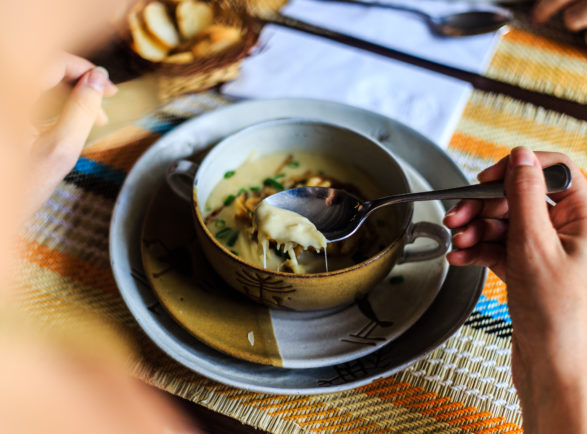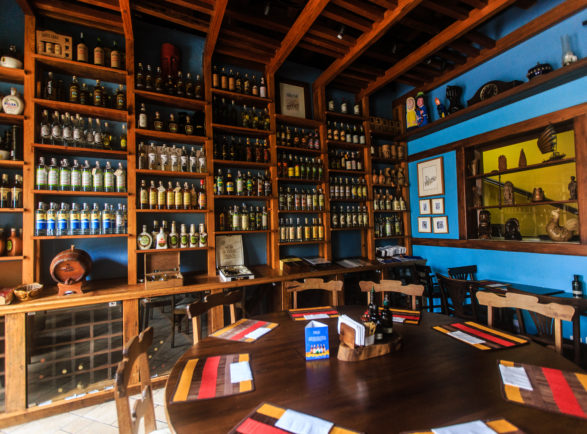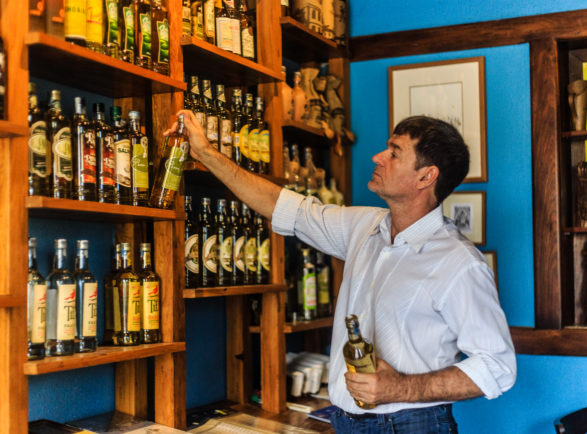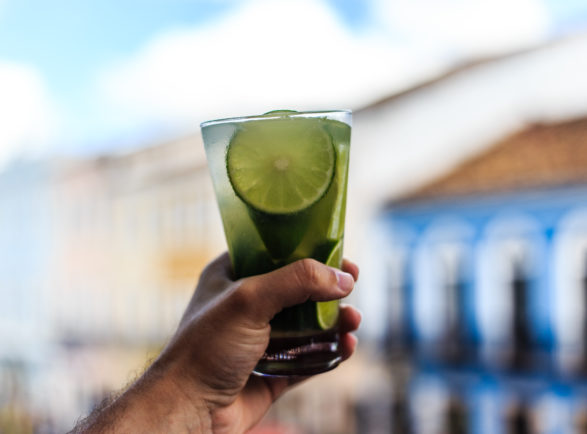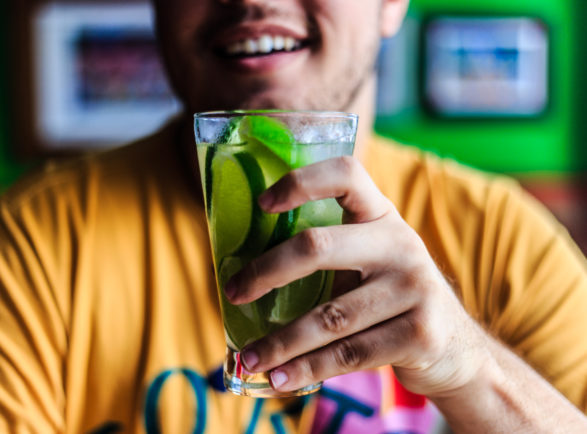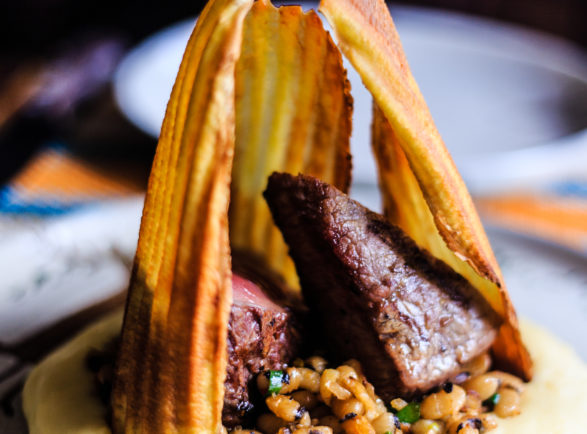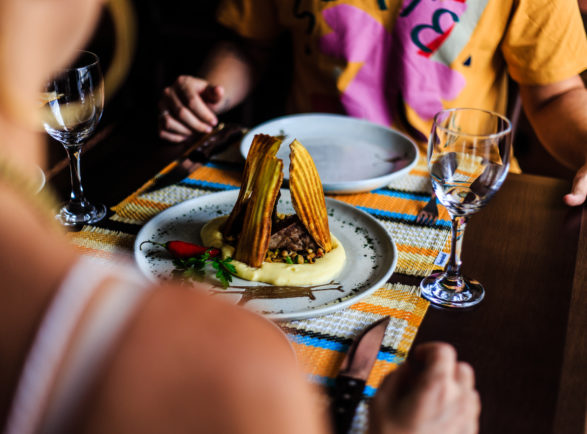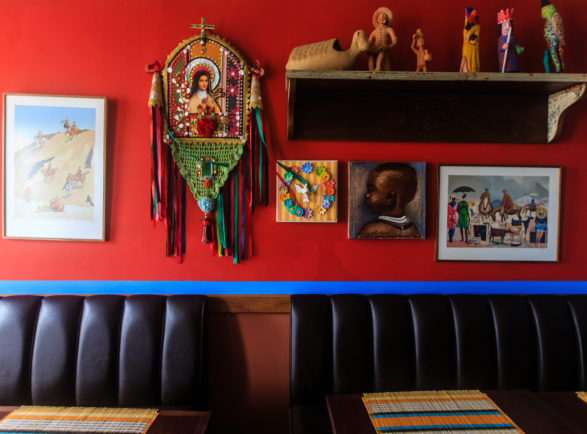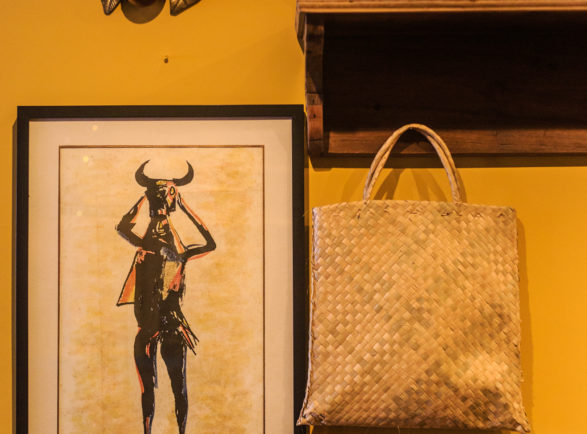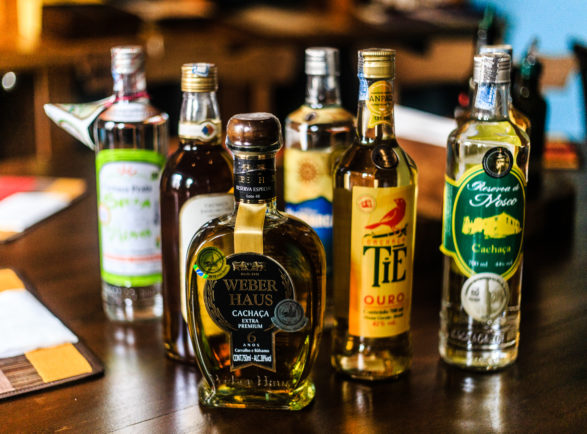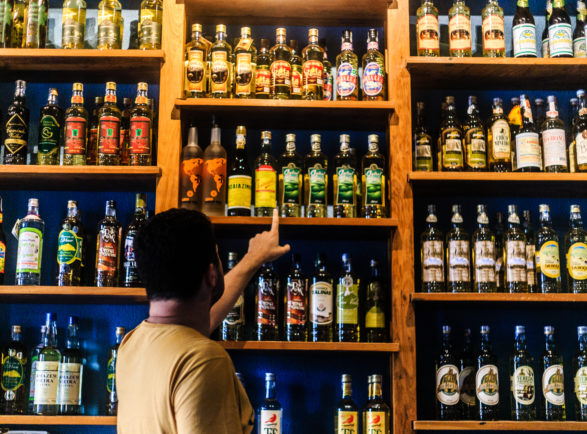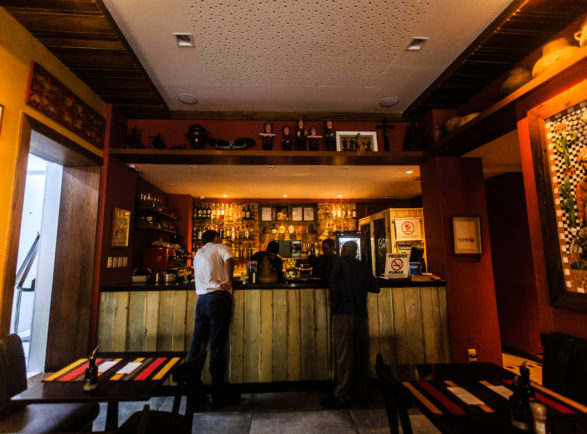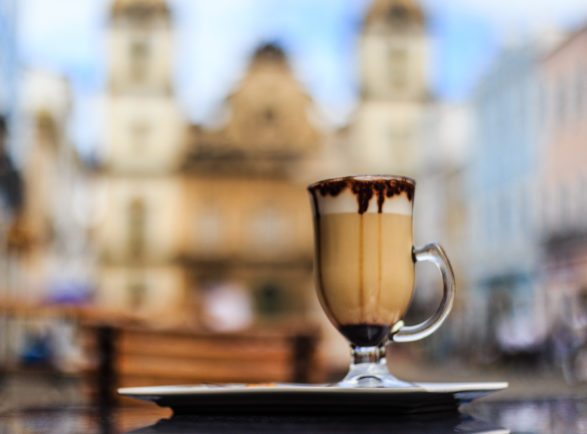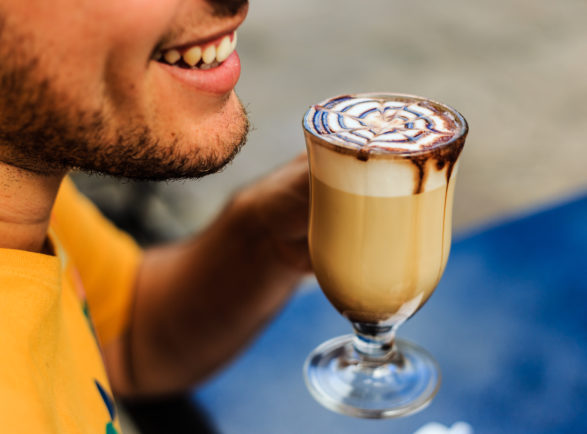 Cuco Bistrô Pelourinho Salvador Bahia. Foto: Amanda Oliveira.
1
2
3
4
5
6
7
8
9
10
11
12
13
14
15
16
17
17