Shop brings together a range of handmade products by dozens of soteropolitan artisans
If there's a good part about returning from a special trip, it's certainly related to the souvenirs we carry in our backpack. And the best way to value local crafts is to consume the land products, loaded with originality and creativity. In Salvador, the Coletivo Pelô Design is a mandatory stop for anyone visiting Pelourinho, in Brazil's most charming historic center.
When putting your feet in the store, keep an eye out! You will come across a wonderful tree made of discarded beach chairs that have been reused and turned into art. This is the first sign that it is a creative, innovative and personality-filled place. Take the opportunity to look for products of distinct and often reused raw materials made by more than 24 trademarks. That's right! Bahia's soul is stamped on every sustainably marketed piece, generating income for a large group of artisans.
Among a variety of products, we can highlight bags made of boat sails, plastic bags and even coffee bags, jars made of melted plastic waste and beautiful tapestries, resulting in perfect products to give to those we like. If you enjoy wearing an authentic garment with dazzling prints, your place is also at Coletivo Pelô Design. Enjoy the jewelry too, with no moderation!
For those who want to exercise creativity, the space offers tapestry courses, watercolor for beginners, basic modeling for clothing, embroidery for beginners and fuxico for beginners. The tourists can also participate! Have a complete experience by entering the store and creating your own souvenir in a short time workshop. Have fun!
More about this initiative
This initiative, supported by the ACM Institute, started in 2017, fruit of the Bahia Creative Revolutions Project, and is the result of a series of workshops based on the creative economy, held for the professional training of young people and adults. The project resulted in an incubator store, a display for this sustainable trade in clothing, accessories and decorative objects.
Service
Coletivo Design Pelô
Instagram: @coletivopelodesign
Terreiro de Jesus, no number, Pelourinho, Salvador – BA, 40026-010
Phone #: (71) 3321-8784
Opening hours: Monday to Saturday from 9am to 5pm.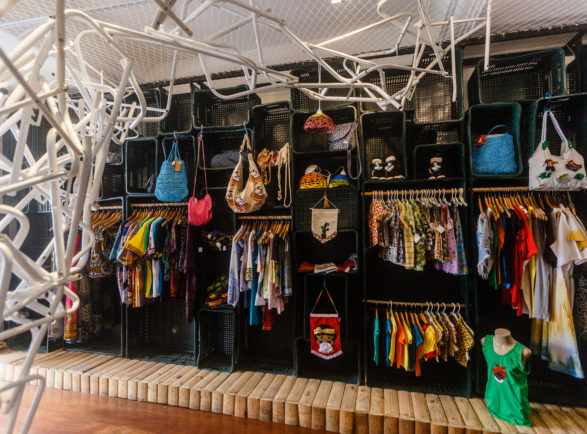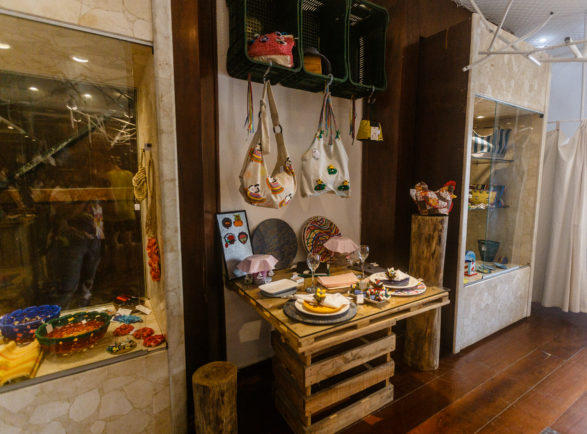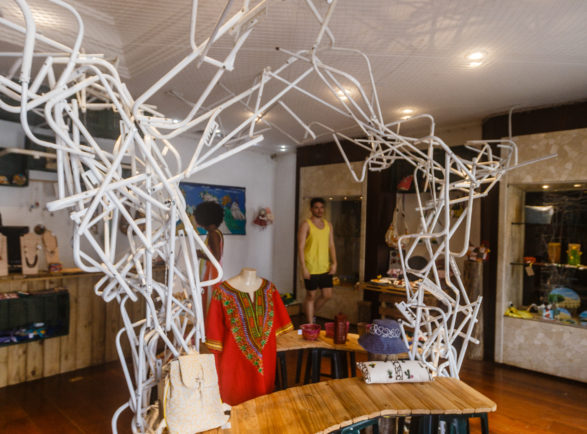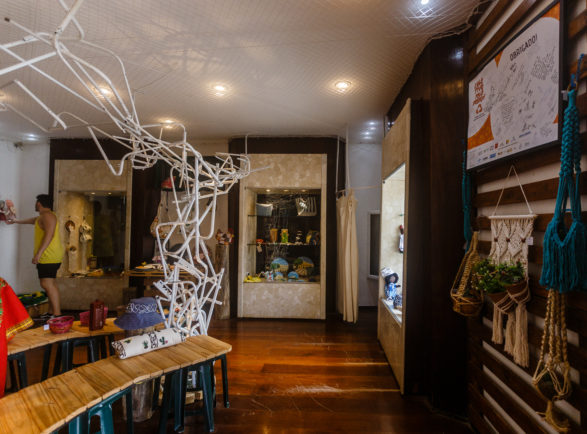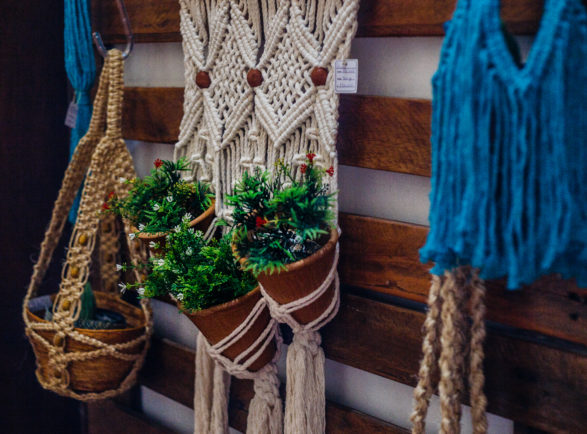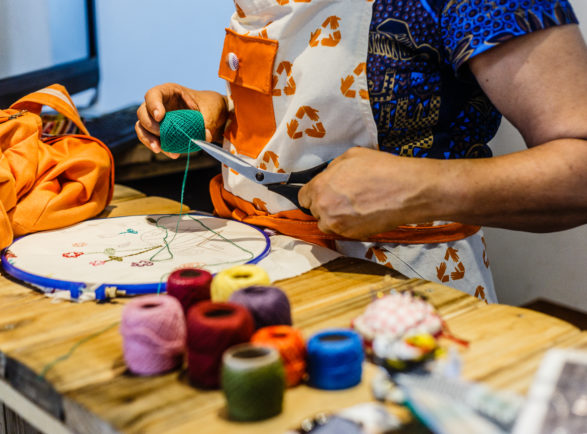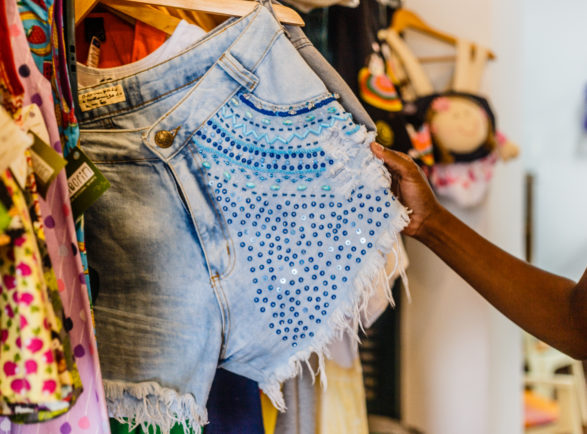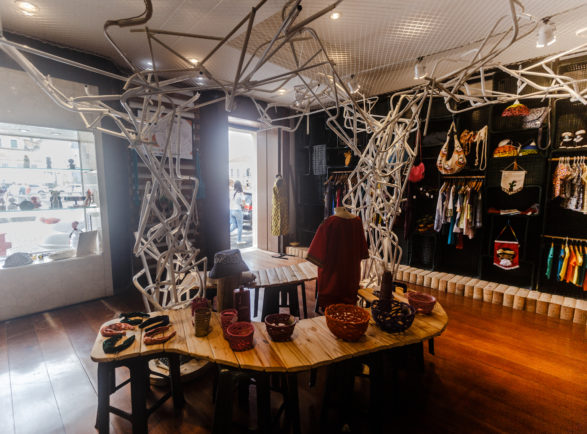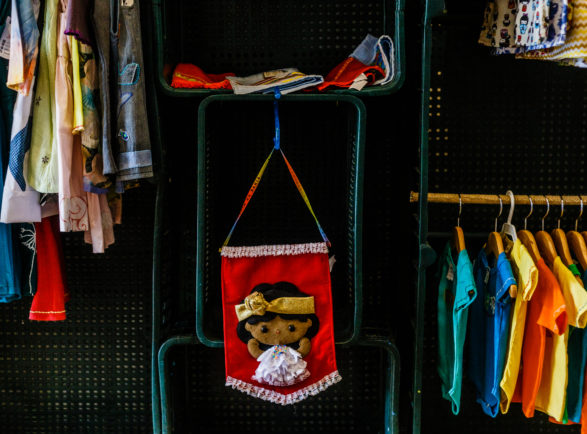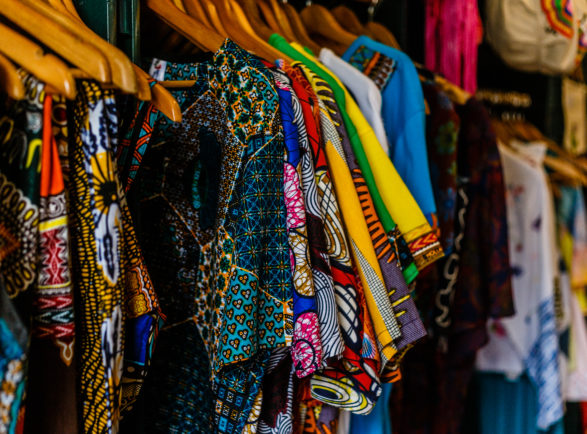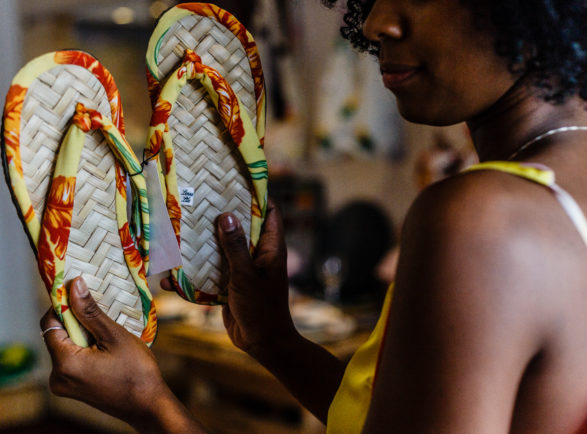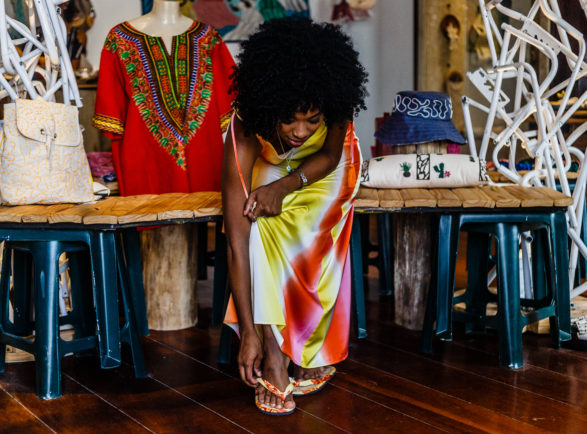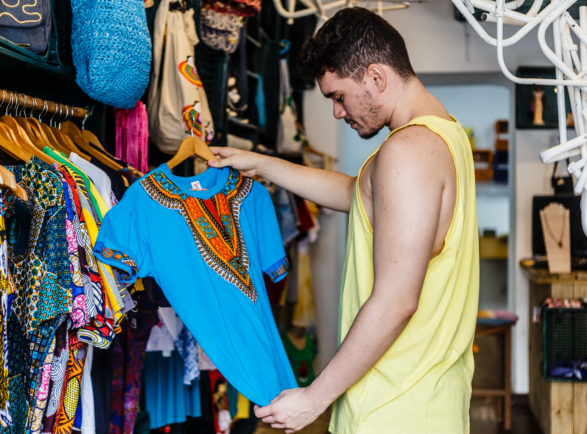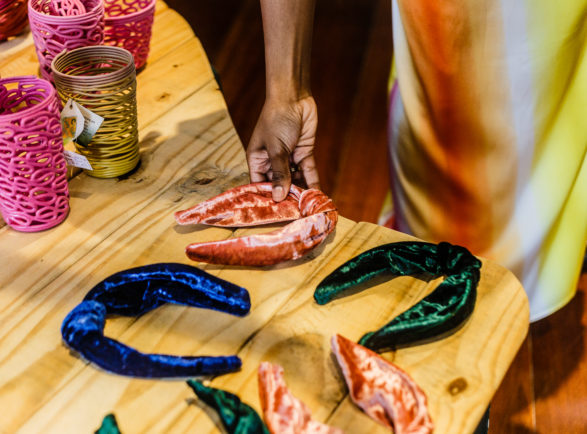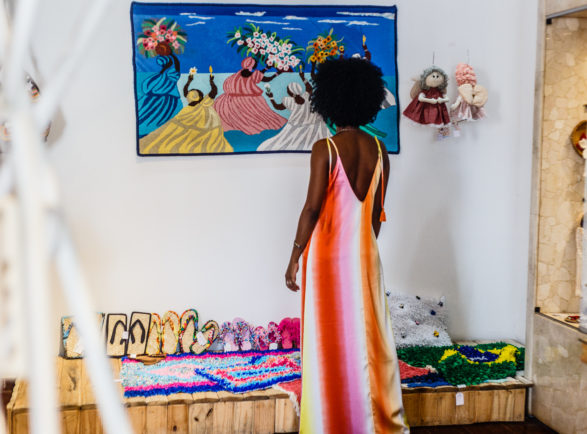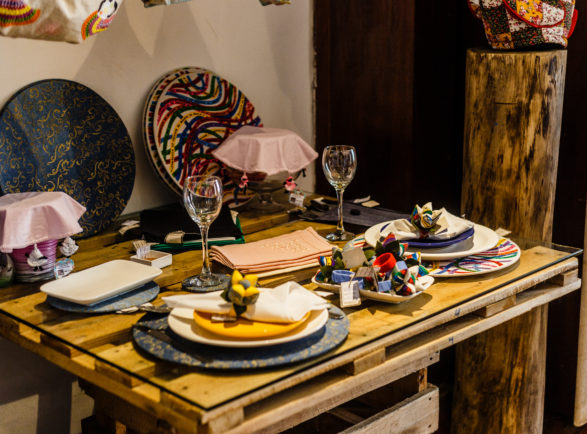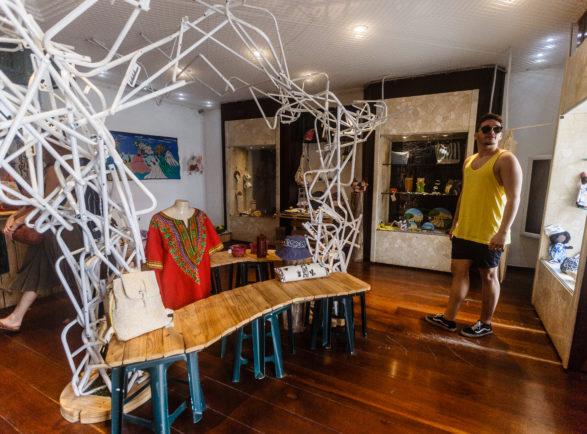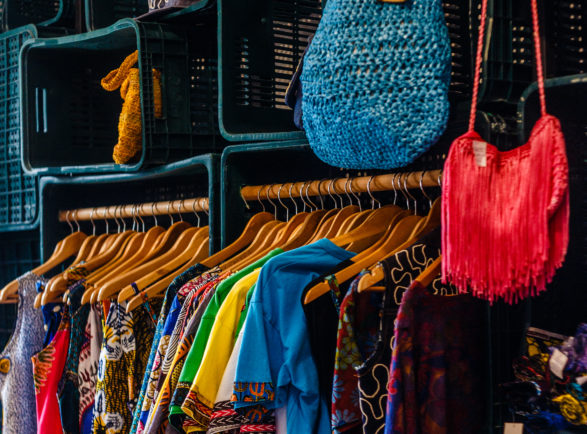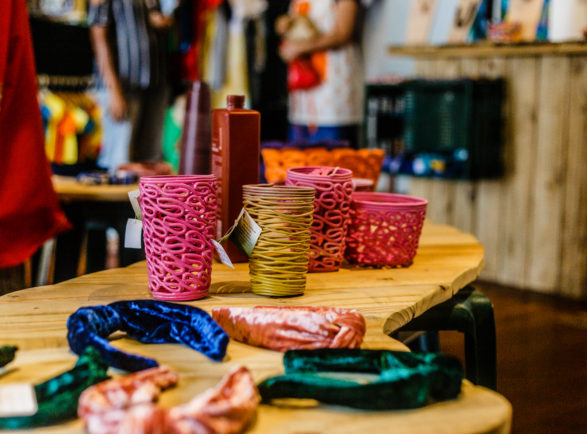 Coletivo Pelô Design. Pelourinho, Salvador, Bahia. Foto: Amanda Oliveira .
1
2
3
4
5
6
7
8
9
10
11
12
13
14
15
16
17
18
19
19