Catholic Religion, with Candomblé's atabaques
A peculiar church: besides beautiful, a historical framework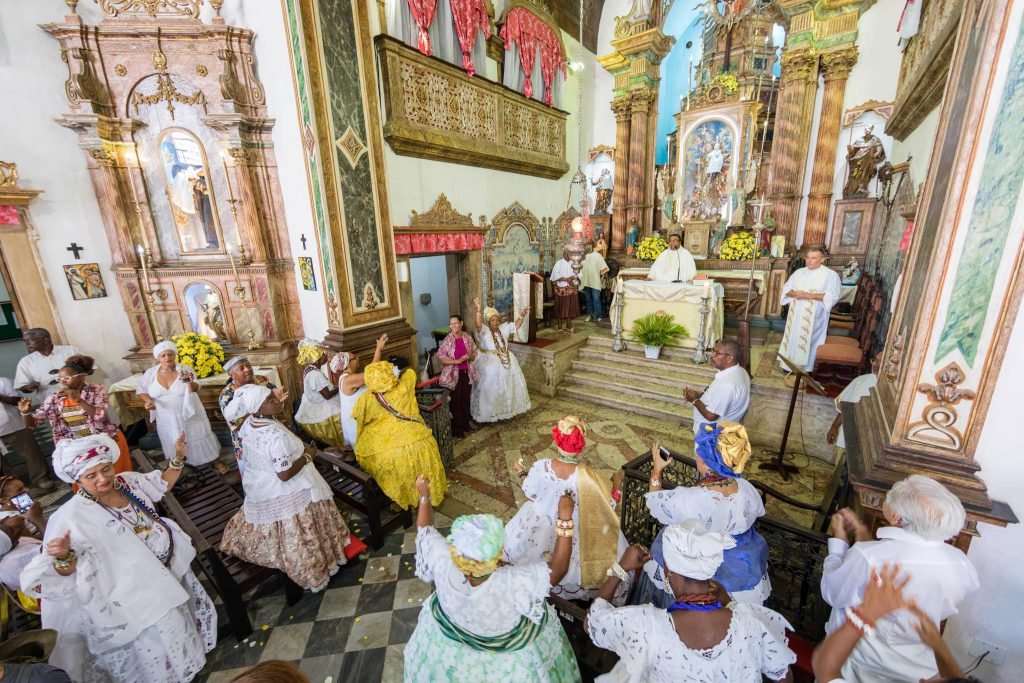 This is one of those churches of Salvador that you should visit even though you're not Catholic. Preserving its history related to the slaves, the liturgy of the cults makes use of music inspired in Candomblé, to the sound of atabaques. At the back of the church, there is an old slave graveyard. In this church is celebrated, every Tuesday, a Catholic Mass that incorporated some of the elements of the African culture, like the chants and dances.
Those who wish to accompany the mass sitting must arrive at the place very early because the church is invariably crowded. But wait, it will be worth every minute… The mass is very beautiful and exciting. On the commemorative dates of St. Barbara and Iansan, the church is the focal point of the festivities.
Because of its blue color and being at the end of the slope that connects Pelourinho to Portas do Carmo, it will be that good memory, in a perfect photo! You will have the slope, the historic mansions, the Our Lady Rosary Church of the Blacks and you, with that smile!
Service
Date: Mass, Monday and Sunday – at 9:00 am. Tuesday, last Wednesday of the month, 1st Thursday of the month and Friday – 6:00 pm. Visitation: from Monday to Saturday, from 8:00 a.m. to noon and from 1:00 p.m. to 5:00 p.m.
Contact: (71) 3421-5781.
The celebrations that pass by there:
Santo Antônio de Categeró (2nd Sunday of January)
São Benedito (last Sunday in April)
Santa Barbara (December 4th)
Fraternity Anniversary, Independence Day of Bahia (July 2nd)
Black Saints Feasts (Elesbão and Efigênia), and Our Lady of Angels, Our Lady of Rosario (last Sunday of October).
Photos: Fábio Marconi
We've prepared a perfect playlist for this experience. Listen now!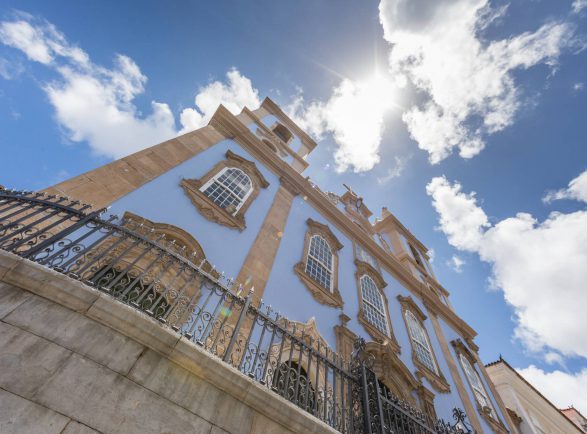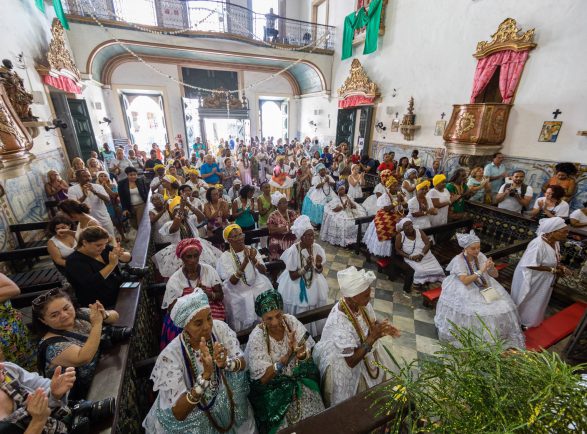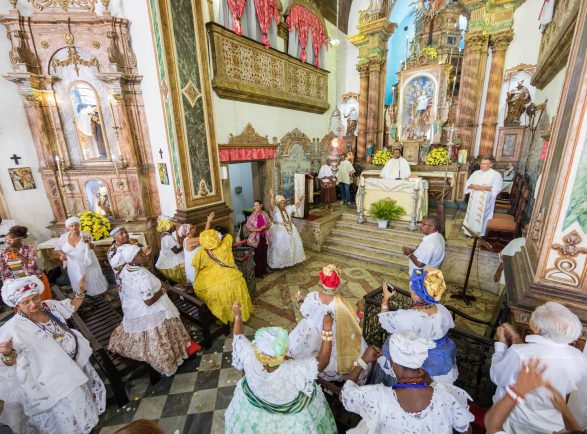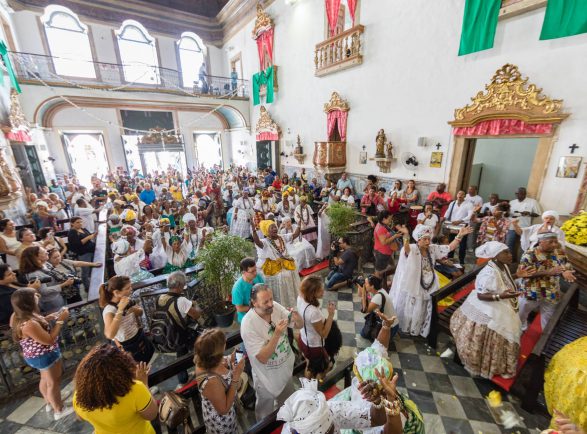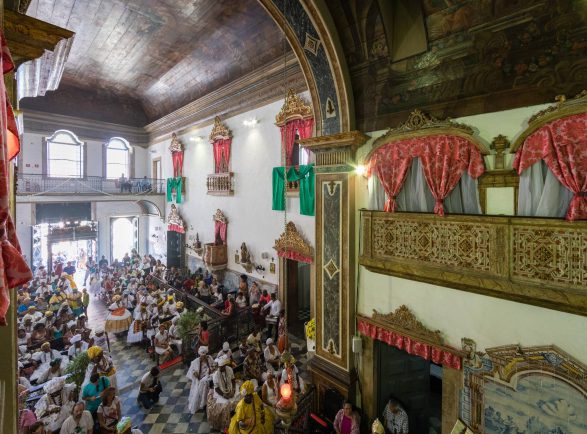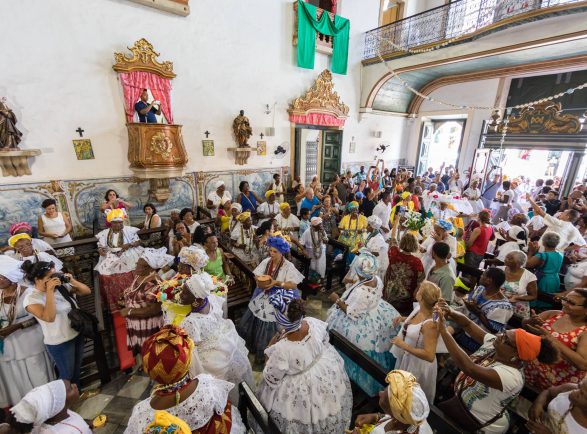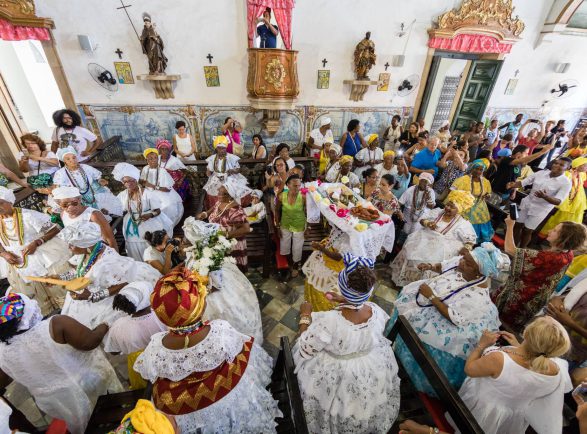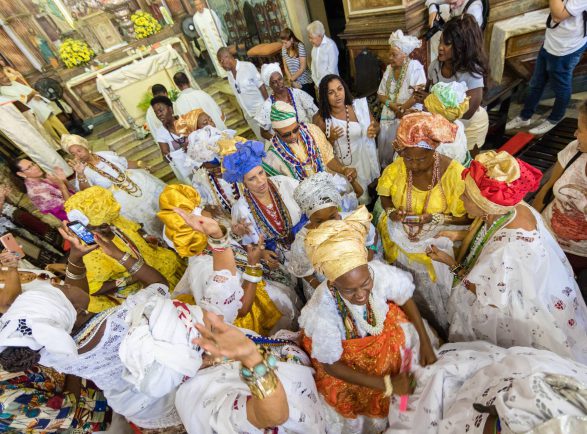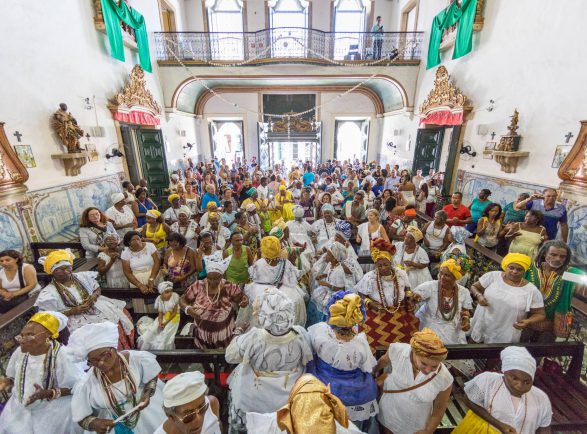 Igreja de Nossa Senhora do Rosário dos Pretos. Foto: Fábio Marconi