A dip in the diversity of Asian cuisine
If you are one of those people who love the gastronomy from countries like Thailand, Indonesia, China or Japan, you need to know Buddha Bistrô Asiático. And if you don't exactly love this kind of cuisine, but like to have experiences that make you travel to other cultures without leaving the place, you also must go!
Buddha Bistrô is located at Rua das Rosas, in Pituba, and proposes a dip in Asian flavors, gathering regional and traditional ingredients, such as coconut milk, coriander, peanuts, pepper (an old acquaintance of Bahia) and other spices.
Our advice, to start, is: ask for Vietnamese Spring Roll and Pork Bun. The first is rice paper filled with boiled shrimp, avocado, Japanese cucumber, carrot and sweet sauce with peanuts, while Pork is a tasty Chinese roll with pork.
The cool thing is that all the entries are based on the Asian tradition of sharing the meal, in the tapas style, and are accompanied by four sauces: Sweet Chilli (sweet pepper), Sate (creamy peanut), Soy Ginger (Japanese Special) and Sambal (spicy pepper). We also recommend Bao Pork Belly, steamed Chinese bread made with pork belly, hoisin sauce (Chinese sweet and sour), coriander, carrots, red onion and peanuts.
After enjoying the appetizers, it's time to choose the dishes. We've tried three and it's hard to say which one we like best, cause they're all so delicious. Pad Thai, for example, is rice noodles, egg and peanuts au sautée in an unforgettable sweet and sour Thai sauce. The Green Thai Curry is a lightly peppered Thai green curry that takes coconut milk, vegetables and is served with mouth-watering jasmine rice. Speaking of pepper, be sure to try the Indonesian Nasi Goreng, which can be rice or rice noodles with a sweet touch, red onion, ginger, basil, grape tomatoes, finished with fried egg and with a flawless pepper that all Bahians will love!
The menu at Buddha Bistrô is signed by Australian chef Richard James and also features a varied repertoire of vegetarian dishes. The goal is to involve and delight customers by taste, allowing them to experience the diversity of cultures and sharing the meal. With more than 20 years working in the gastronomic area, Richard brings the experience of award winning restaurants in different parts of the world, such as Asia, Europe, Oceania and South America. His passion for cuisine has taken him to several countries searching for new cultures, new spices and new techniques, thus adding more innovation to his professional background.
To make this immersion even more complete, the house invited bartender Gabriel Guerra, from Larribar, to create the drinks menu inspired by Asian flavors, textures and ingredients. The cocktail menu offers options among classic drinks and special house cocktails with exotic and regional ingredients such as ginger, lychee or green tea.
We recommend you to try Bali Chai, gin infused with strawberry, tea and ginger syrup. Fragaria gin and tonic is an unusual and delicious mixture of strawberry, lemon and black pepper (there it is again)!
It is also worth mentioning one of the darlings of happy hour, the Gingerbeer, a refreshing mixture of beer, ginger and lemon. For the driver of the round, the valuable tip is to order the Gingebrinha, non-alcoholic cocktail that takes ginger, orange and demerara sugar.
"We want to offer our customers a memorable experience and not just a meal. With the energy that we prioritize in the environment, good service, fair price and delicious, quality and nutritious food, the desire is for our clients to have at Buddha a moment of connections and good stories to tell", says Renata Pinheiro, partner and responsible for restaurant marketing and management.
The atmosphere is charming, intimate and the service is first rate. Right at the entrance, an amazing mural signed by the artist Nila Carneiro, exposed in the external environment of the restaurant, enchants the eyes of those who arrive. The menu, in turn, snatches through the stomach. Invite family, friends, and immerse yourself in the opportunity to enjoy Asian cuisine without leaving Salvador.
Service
Buddha Bistrô Asiático
Address: R. das Rosas, 492 – Pituba, Salvador – BA, 41810-070
Opening hours: Tuesday, Wednesday and Thursday, from 6 pm to 10:30 pm; Friday, from 12 pm to 3 pm and from 6 pm to 11:30 pm; Saturday, from 12 pm to 11:30 pm; Sunday, from 12:30 pm to 4:00 pm.
Instagram: @buddhabistroasiatico
Phone #s: (71) 98362-3653 / 2137-4446
Important: reservation is not required
Accessibility: tables and chairs are standard height.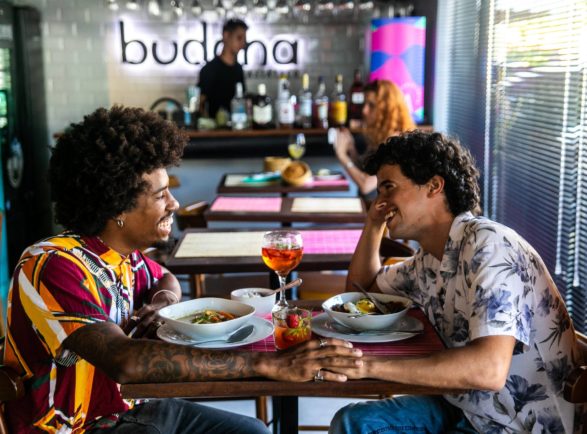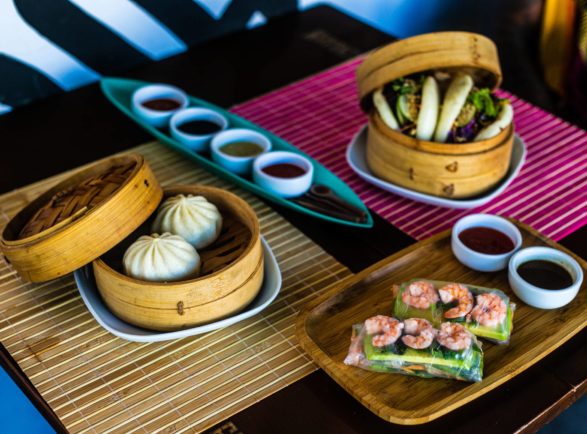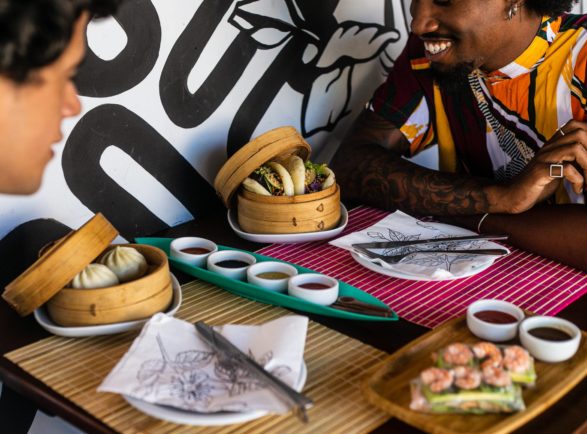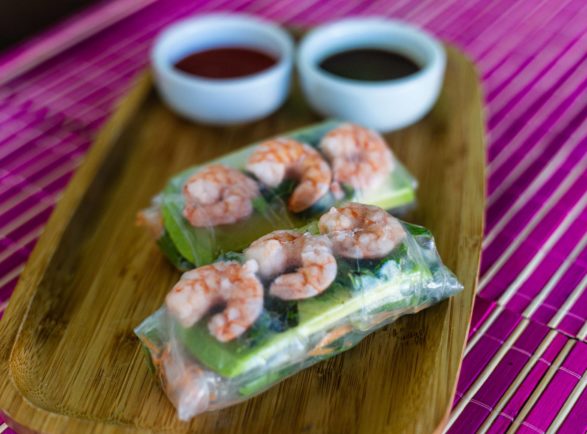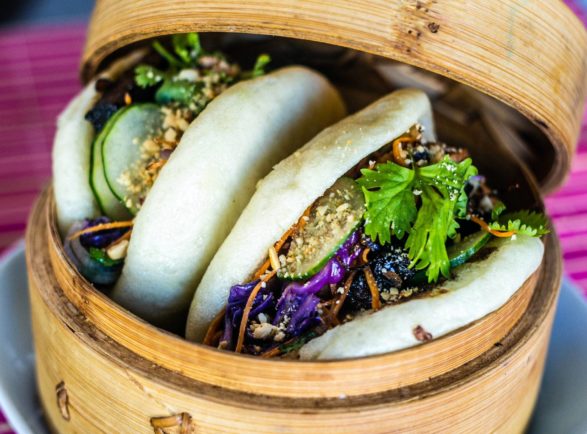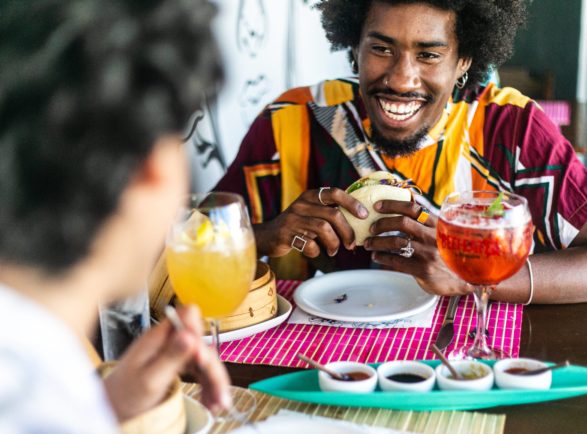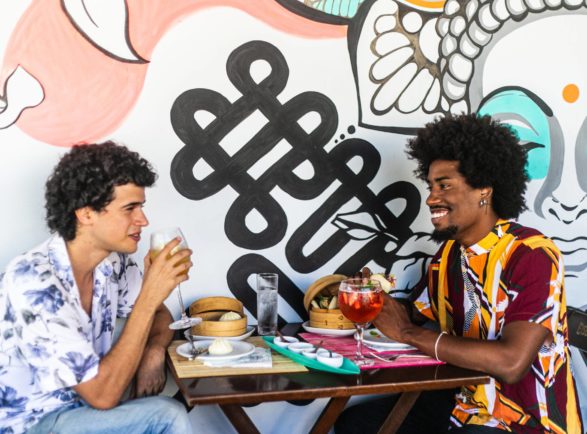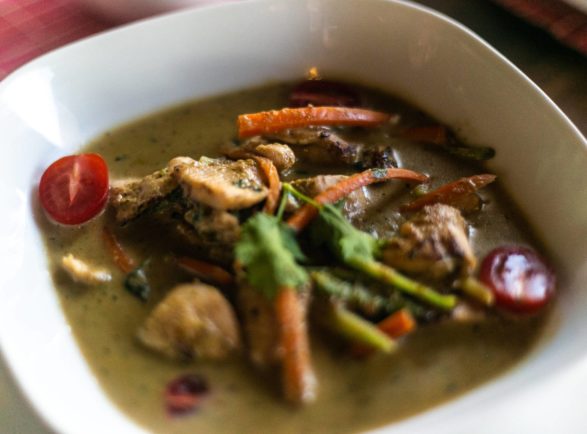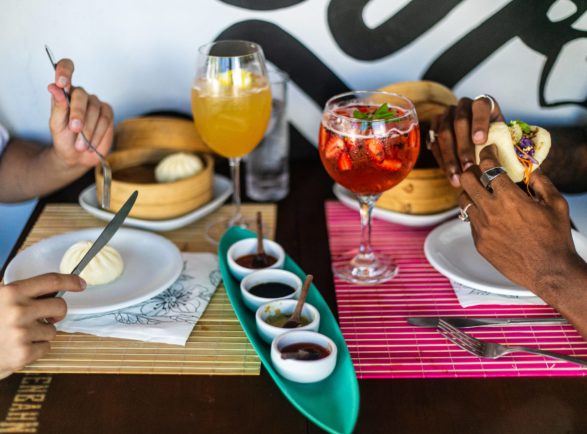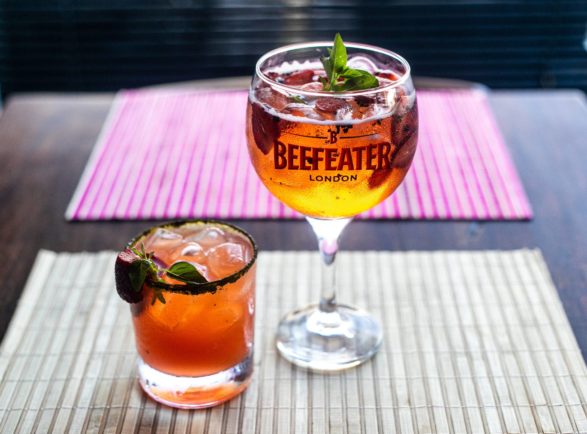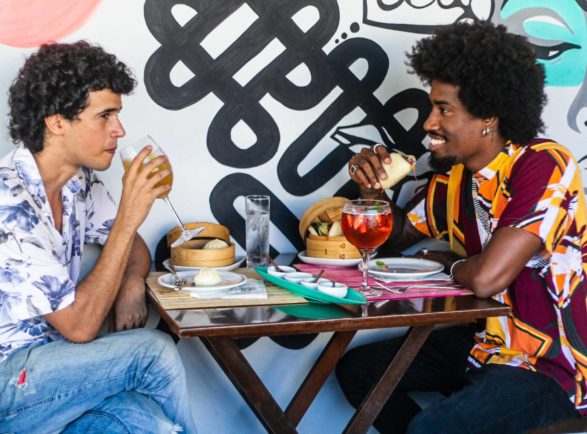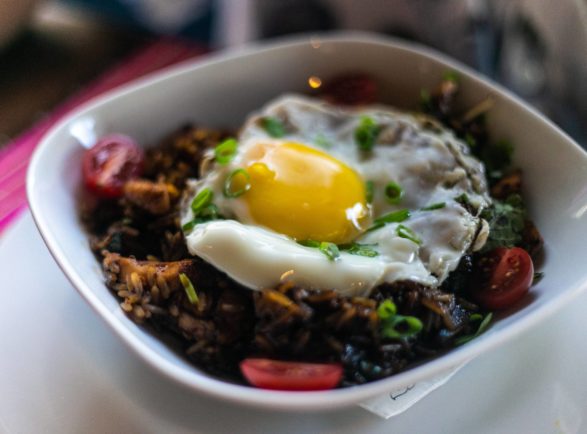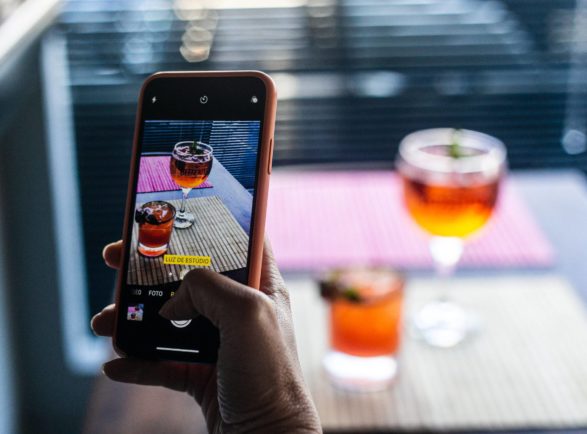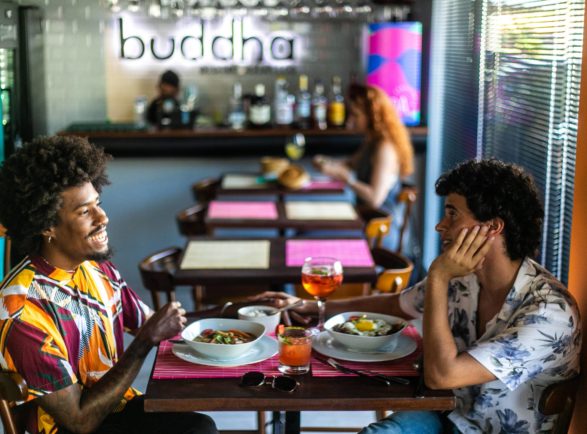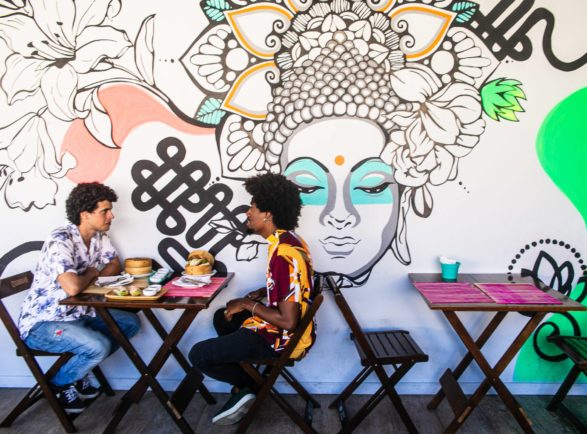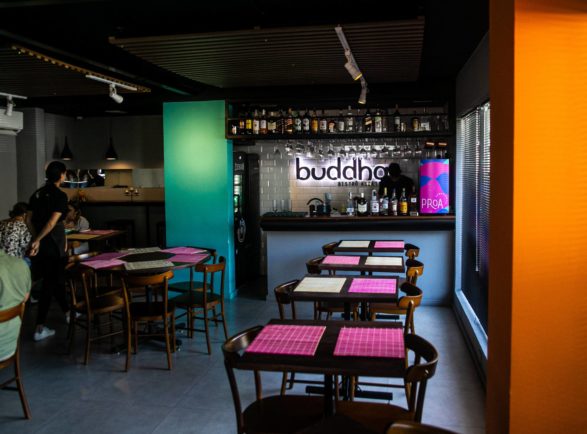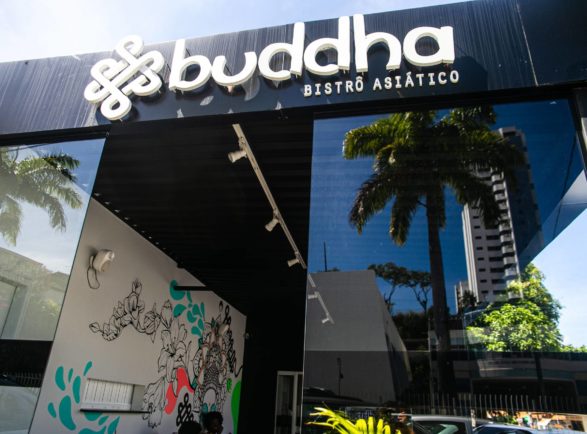 Buddha Bistrô Asiático. Pituba Salvador Bahia. Foto: Amanda Oliveira.
1
2
3
4
5
6
7
8
9
10
11
12
13
14
15
16
17
17